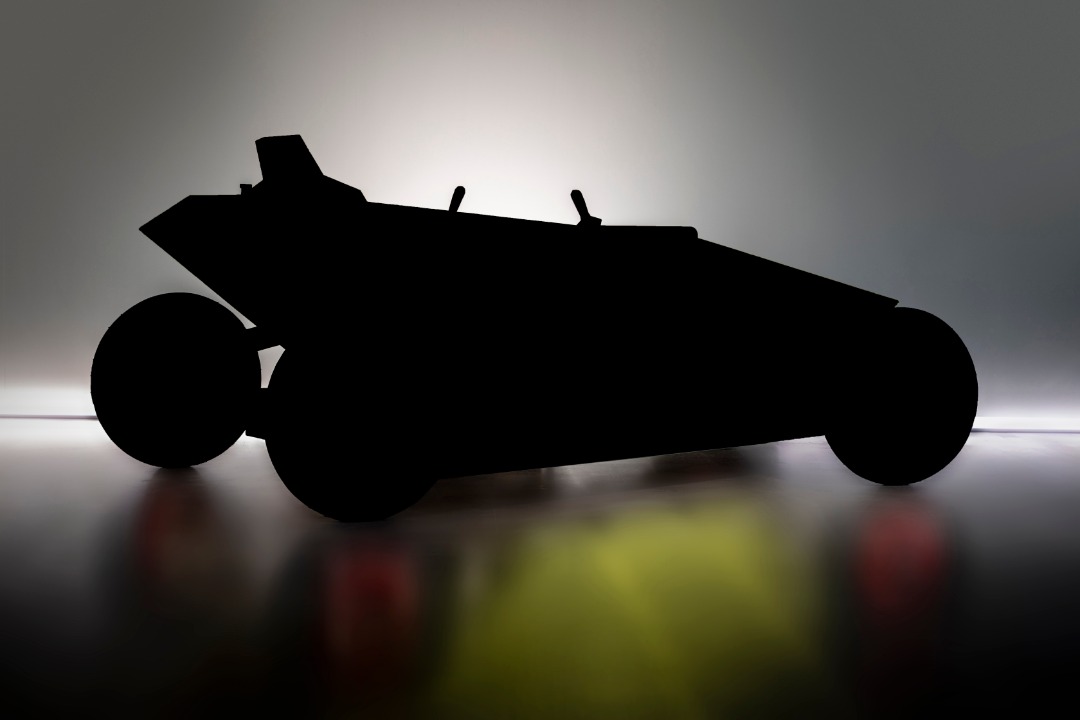 It steers and it stops, the only problem is that propulsion for this Hyundai is derived from pushing it down a steep hill. 
Fresh from the global launch of the new Tucson SUV, Hyundai has also announced another new model that will probably revolutionise the car industry. A car that is made largely of sustainable materials and can be assembled in one's own living room or backyard, this new addition to the Korean automaker's lineup only has one small problem — it doesn't have an engine. 
Perhaps as a fun side project, a small group of engineers and designers from Hyundai's Europe Design Center have developed the Hyundai Soapbox. Designed for the young (and the young at heart), this soapbox ride by Hyundai was intended as something 'which parents can build together with their children and groups of friends can create.' Perfect in times of lockdown like what some countries are experiencing then.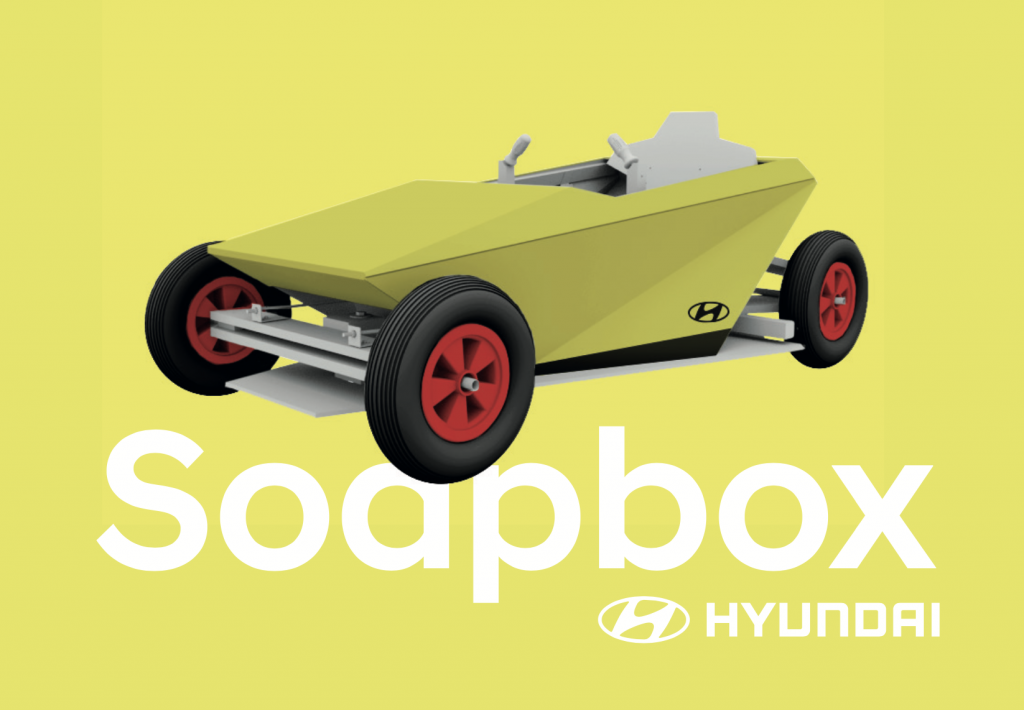 To those unfamiliar with what a soapbox car is, it is essentially a single seater steerable wagon. Think of it as a go-kart without an engine and you won't be far off. Built primarily for use by children, the rider will tow the soapbox to the top of a hill before getting in and enjoying the ride downhill. If one is lucky, there might even be a friend at hand to push the kart for an extra burst of speed. 
Seeing as there is no engine, the soapbox is probably considered to be the essence of automotive pleasure. What more, while it may seem like a childish endeavour to most, there is actually a huge following for this hobby. Especially in Europe where there are even sanctioned races like the Red Bull Soapbox Race that is held globally since 2000.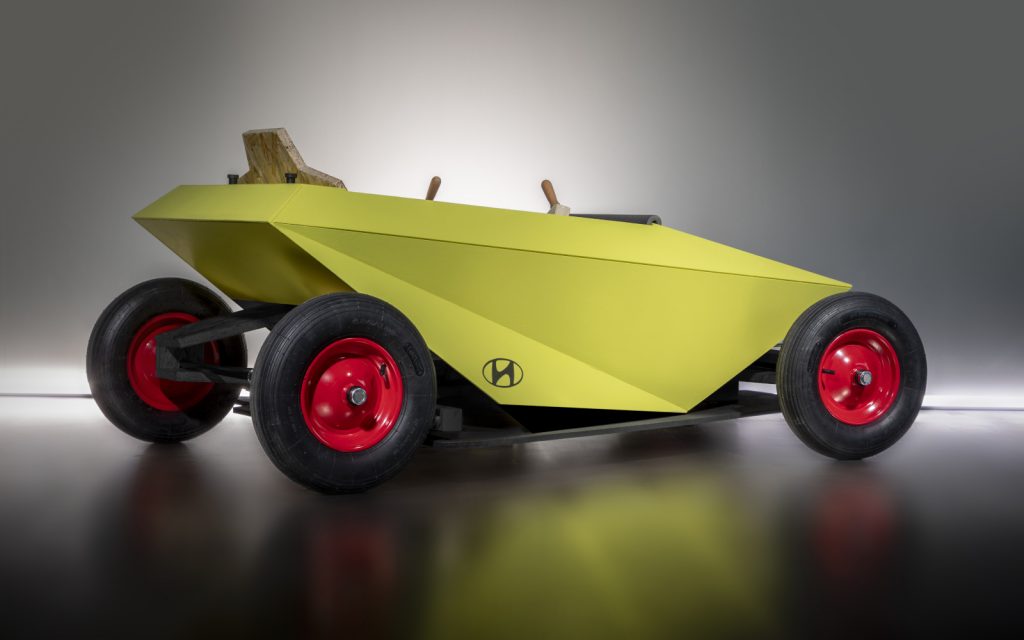 Back to the Hyundai Soapbox, the design of this single-seater was claimed to be heavily drawn from the Hyundai 45 concept car. Although the only portion that vaguely resembles the concept car is perhaps the crease that runs along the side of the Soapbox, the overall design of this human-powered kart is sleek, angular and futuristic. Especially resplendent in a signature Hyundai Kona yellow with contrasting red wheels.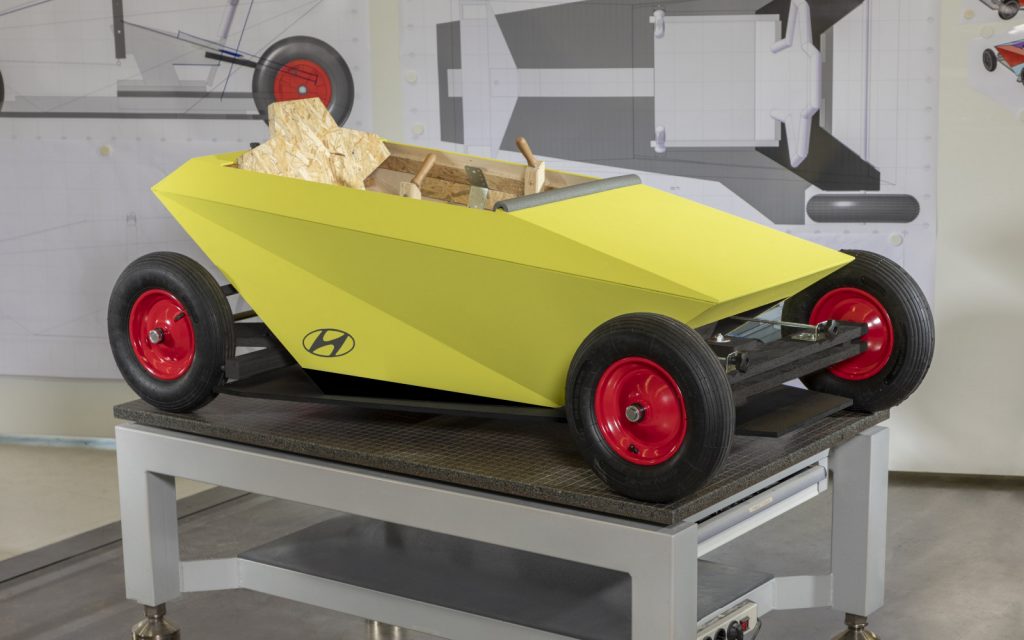 Stepping inside the Soapbox, unsurprisingly there is no instruments or any creature comforts to speak of. Drivers of conventional cars would also be taken aback by the lack of a steering wheel, as the kart is steered using two levers either side of the flat wooden seat. The brakes however are still pedal operated, with the rear solid axle stopped from its rotation using a centrally mounted wooden brake pedal.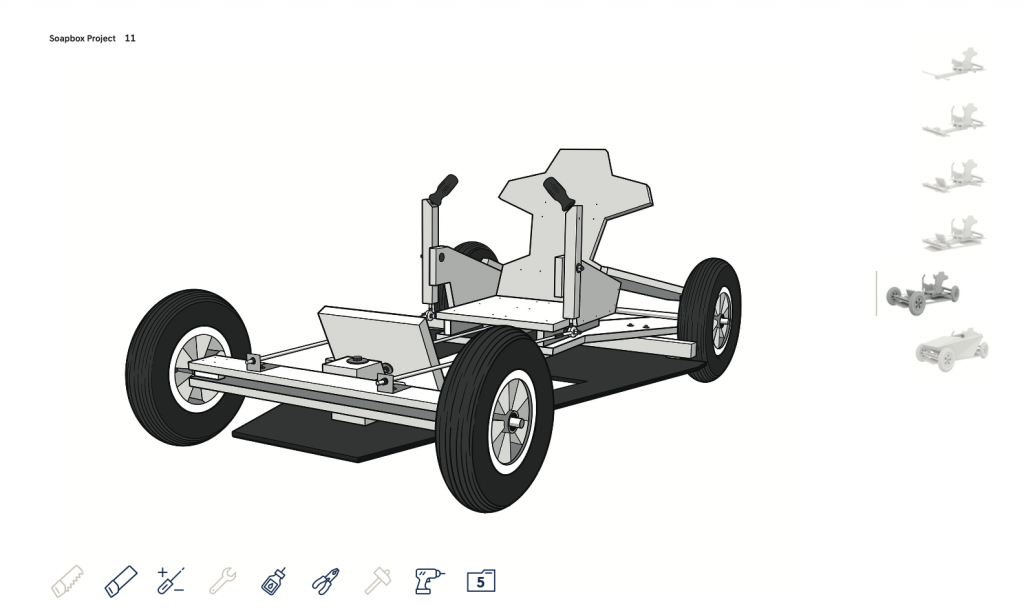 Despite its diminutive size coming in at only 1.76 m long, there looks to be a surprising amount of space within it. More than enough to fit even the lankiest of children, and even the odd adult. An impressive feat considering the dimensions were designed to be able to fit within the load bay of a Hyundai i30 Wagon. 
Furthermore, despite Hyundai claims that although built for a child, the Korean automaker also claims that people weighing up to 90 kg can safely take the soapbox for a ride. So adults really can go have fun in this DIY machine. 
Speaking of DIY, the Hyundai Soapbox is indeed a doable DIY project for anyone handy. Of course it is not as easy as assembling flat-pack IKEA furniture, but it is also not exactly rocket science. Hyundai has even provided a detailed parts list and instructions (on paper and video) to ease the assembly process.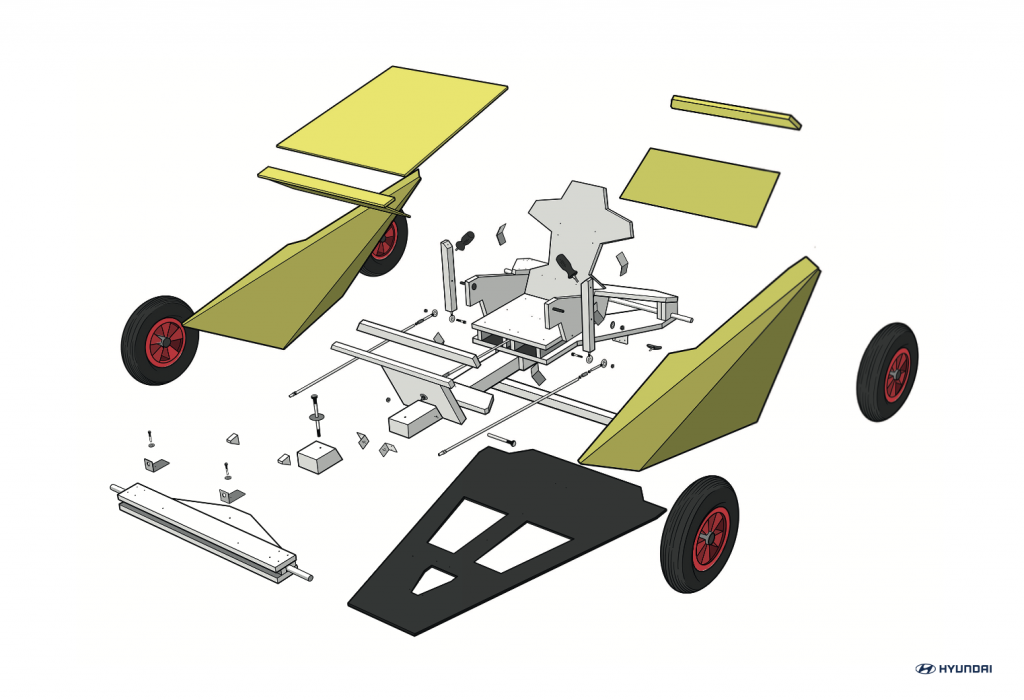 As for the list of parts and materials, wood and metal are the primary building ingredients, with the only specialised items being bicycle cantilever brake pads and wheelbarrow wheels. No complex tools are required too, with only hand tools used during the assembly process. 
While it may not be the next vehicle that will change our lives forever, the Hyundai Soapbox could be considered revolutionary as it has brought some child-like enthusiasm and fun back into the auto industry. A stat-smashing supercar is all well and good, but sometimes maximum fun can be derived from the simplest of things, and there is nothing more simple than riding downhill in what is essentially a wooden crate on four wheels.