Automotive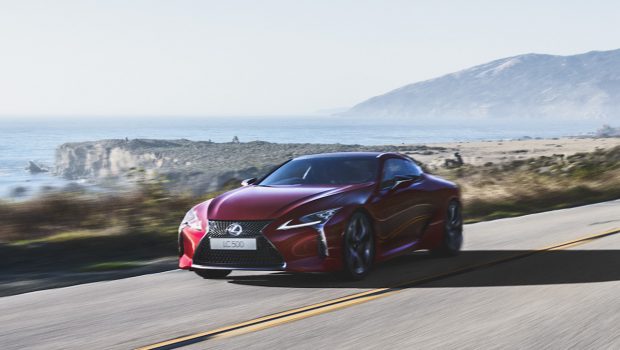 Published on June 14th, 2020 | by Hammer
0
Lexus LC 500 for 2020 gets masterfully engineered  
Lexus have been producing and delivering quality vehicles for the longest time and in North America and China it is very respected brand that is put on par with German luxury brands.
It is only in ASEAN nations that the Lexus brand is treated like a Toyota. Yes, many Toyota vehicles have been reimagined as a Lexus, like the ES250 which is an upgraded Toyota Camry, but understand this, the additional features and quality put into any vehicle carrying the Lexus badge is better in many ways when parked side by side with its immediate German rivals.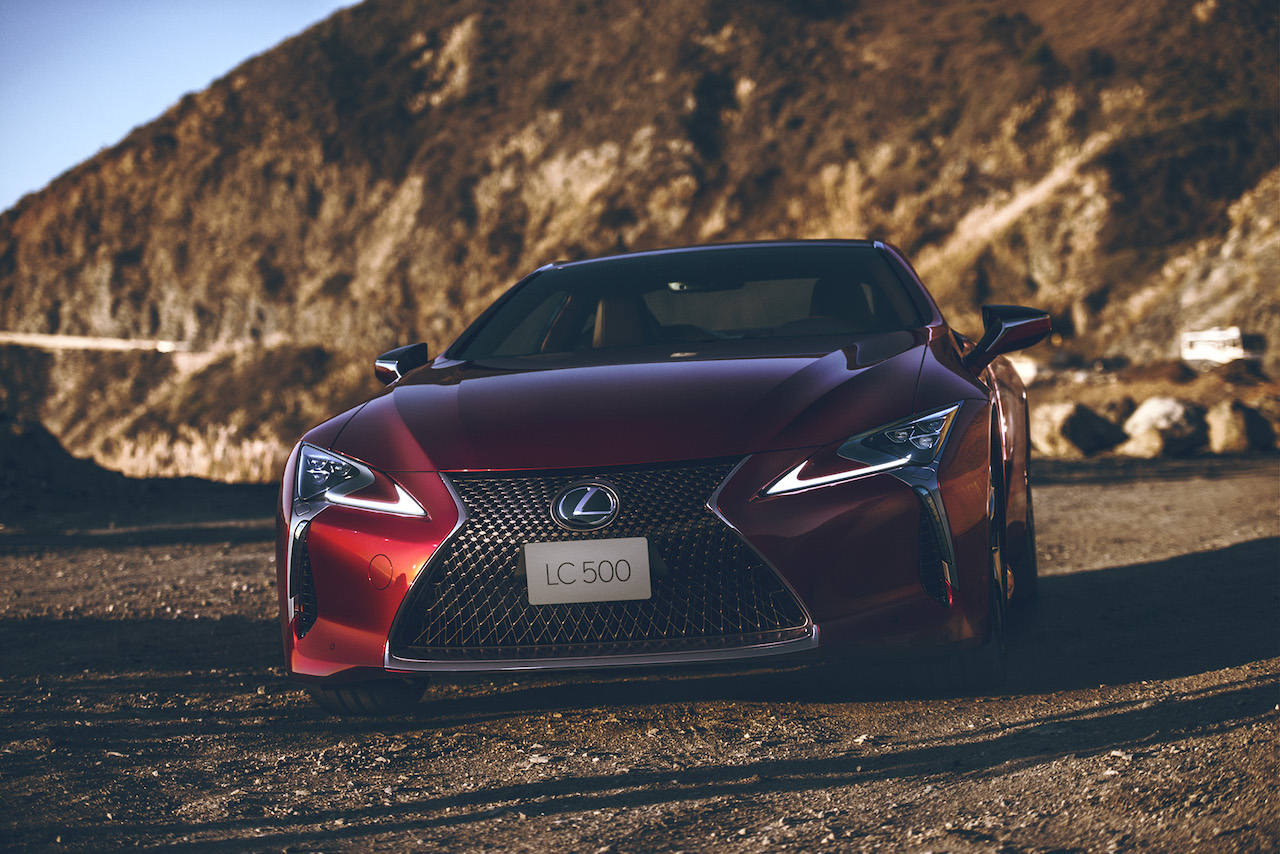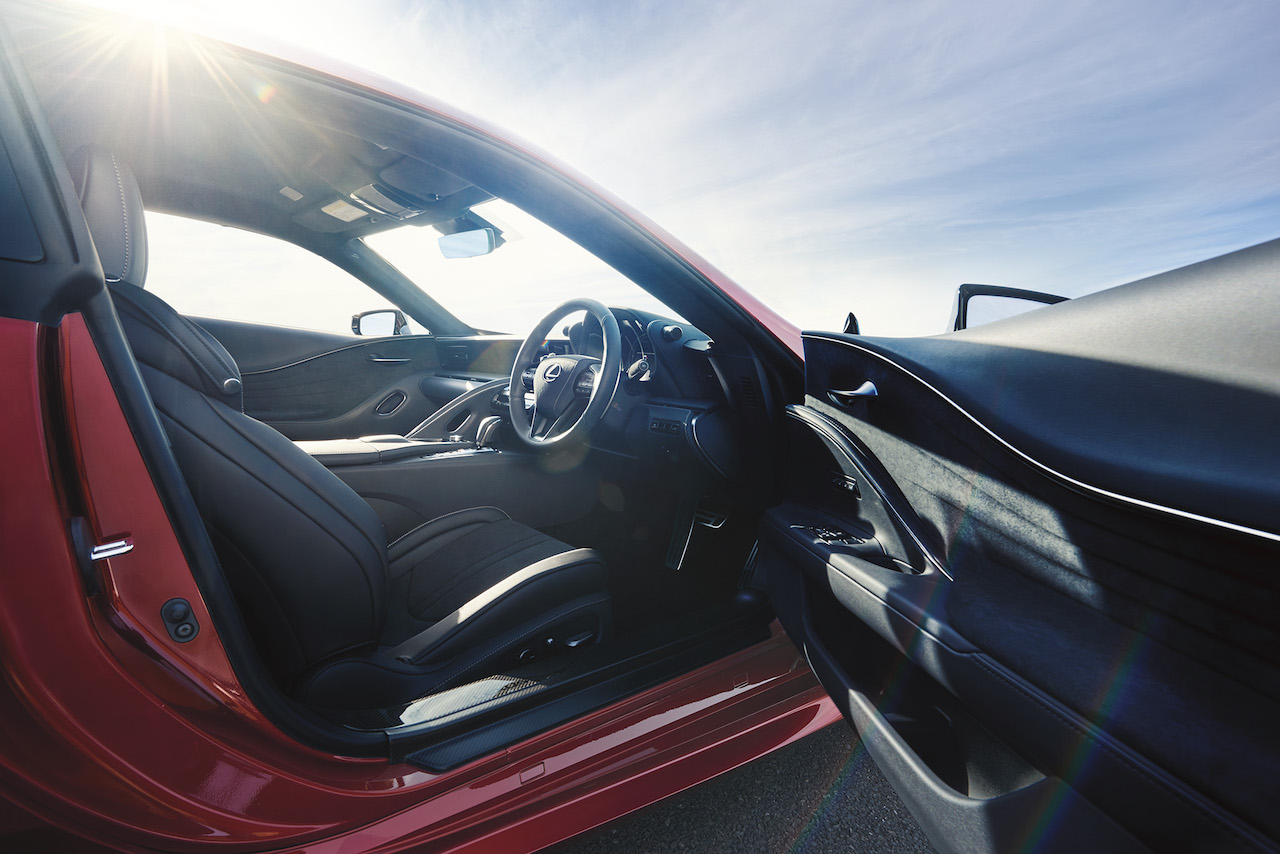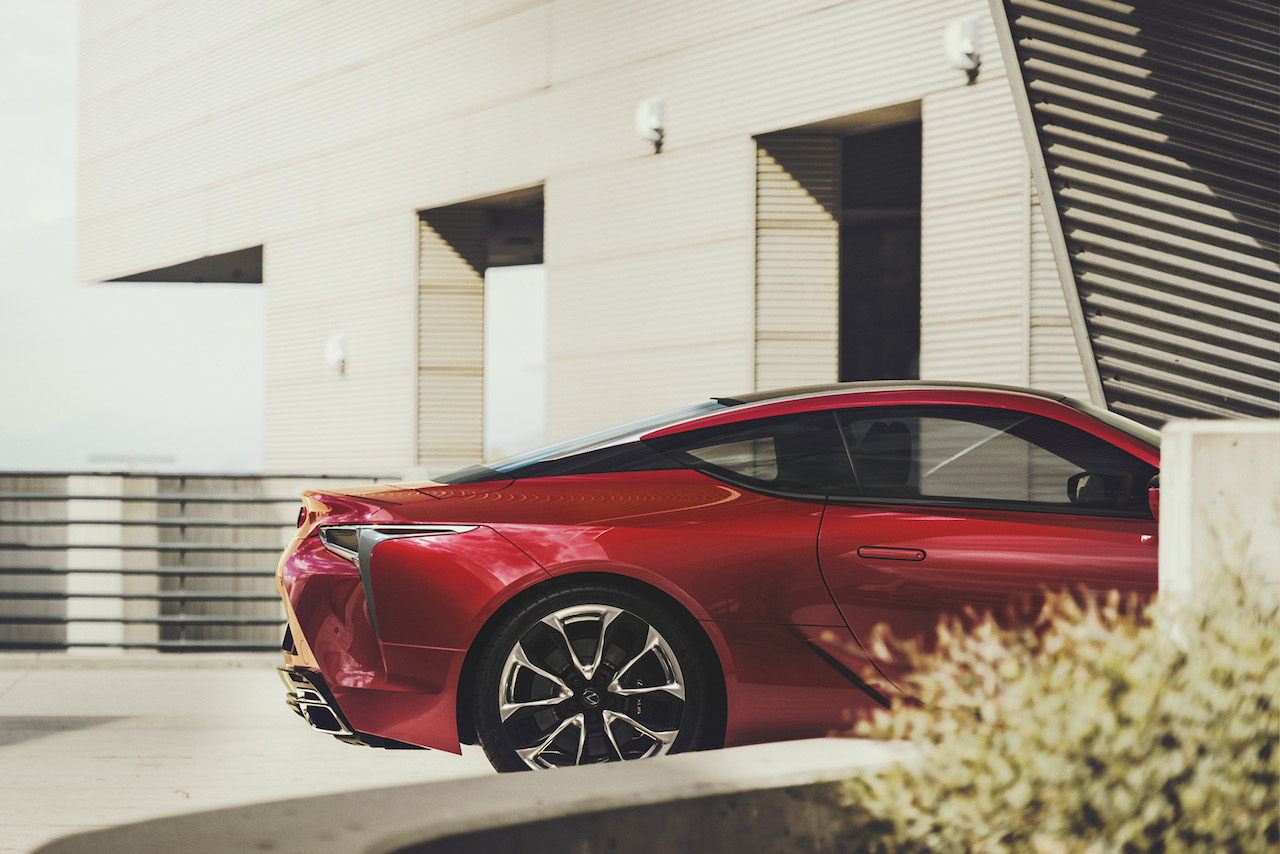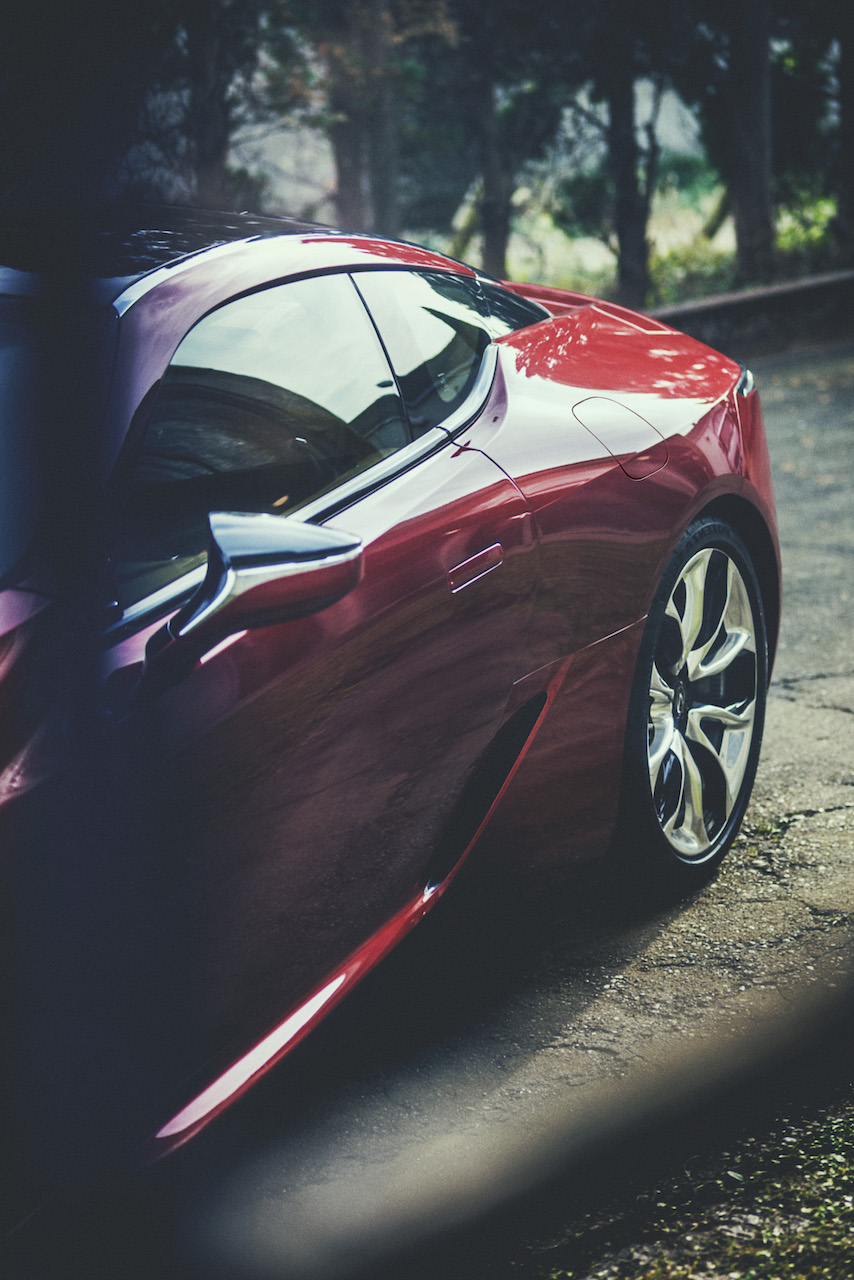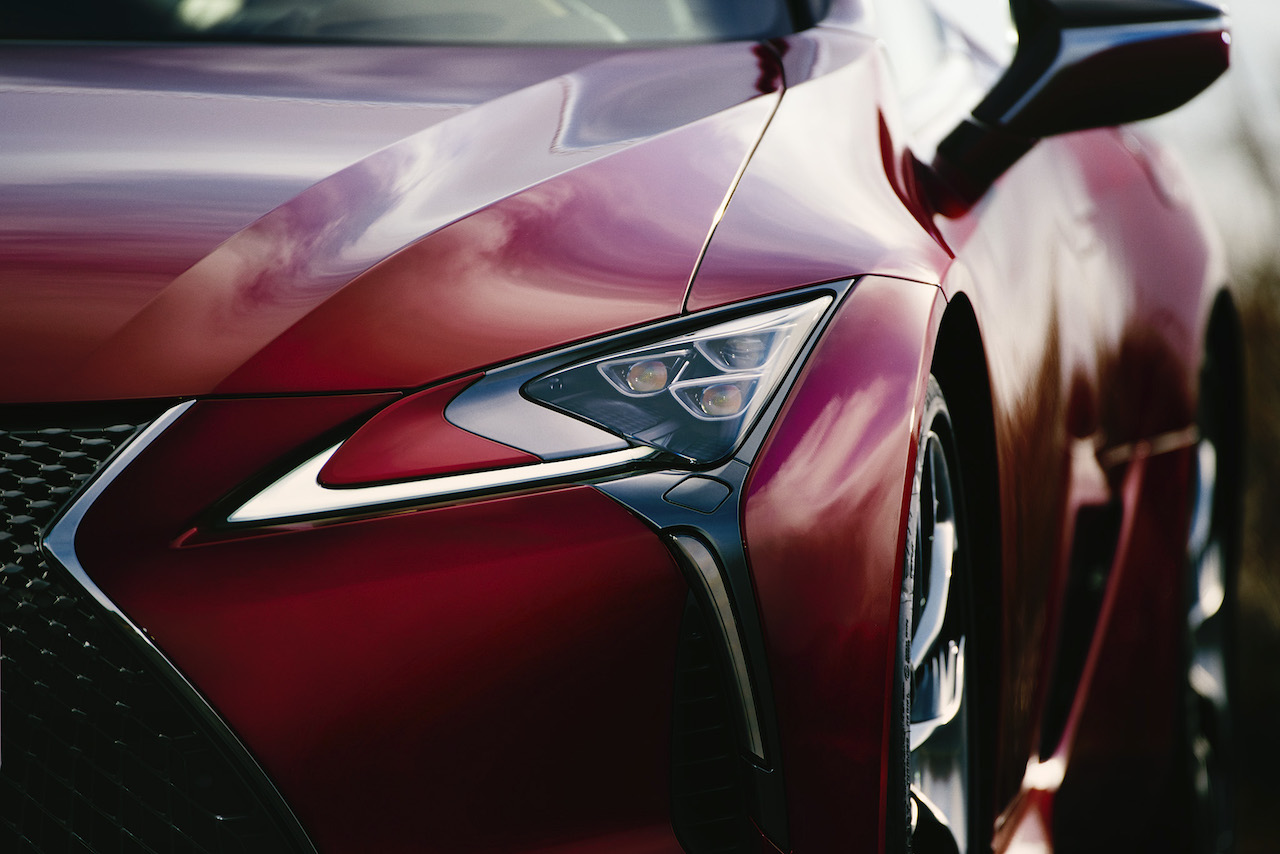 Even at standstill, the Lexus LC 500 seduces the eye and delivers a distinctive presence that few are able to ignore. Its sexily-sculptured lines, broad shoulders and aerodynamic sillhouette assures the observer that this is no ordinary vehicle.
There is certainly nothing ordinary about this revised LC 500. This is after all, the flagship luxury coupe from the world's leading technologically-advanced premium automobile manufacturer.
Under its immaculately finished skin lies the impressive 5-litre V8 powerplant with a technologically-advanced Dual VVT-i system capable of producing a massive 470 horsepower and an astounding 540Nm of torque. With this output and a kerb weight of under two tons, this LC 500 offers exhilarating supercar performance, taking just 4.4 seconds to achieve 100km/h from standstill.
"The Lexus LC 500 is all about striking the perfect balance. Be it from its stunning design to driving pleasure, from luxury to technological advancements or from advanced safety to high performance motoring, the LC500 offers customers the most remarkable and balanced vehicle cocooned in a breath-taking design that will continue to be a legendary masterpiece for generations to come," said Deputy Chairman of Lexus Malaysia Mr Akio Takeyama.
Inheriting much of its technical prowess from the race track-bred Lexus LFA, the Lexus LC 500 raises the ante of high performance with a truly luxurious Takumi-crafted interior where every detail is completely engineered to reflect the impeccable Lexus attention to detail.  For 2020, Lexus has introduced a number of enhancements to the LC 500 with particular focus on enhancing its comfort, safety and handling.
Lexus engineers began by reducing some of the unsprung weight of key components in the vehicle including from the 21-inch rear wheels and from the forged aluminium front lower arms. By shaving 10kg off these components, Lexus engineers have provided the LC 500 with sharper and more precise handling feel particularly on uneven roads.
They also added a new performance damper in the rear and fitted a new Adaptive Variable Suspension (AVS) control system, both of which enhance ride comfort while the Active Cornering Assist (ACA) control has been tweaked to operate in conjunction with the Variable Gear Ratio Steering (VGRS), Dynamic Rear Steering (DRS) and the re-configured Electric Power Steering (EPS) to provide more precise and crisp handling and a more tactile steering response.
Customers wishing for a more distinct 2020 Lexus LC 500 will be thrilled that there is an addition of two new body colour options; Blazing Carnelian Contrast Layering and Terrane Khaki Mica Metallic with two new interior colours as well; Flare Red, and Black and Orange offering a striking accent to an impeccably-finished cabin that remains one of the most breath-taking in its segment.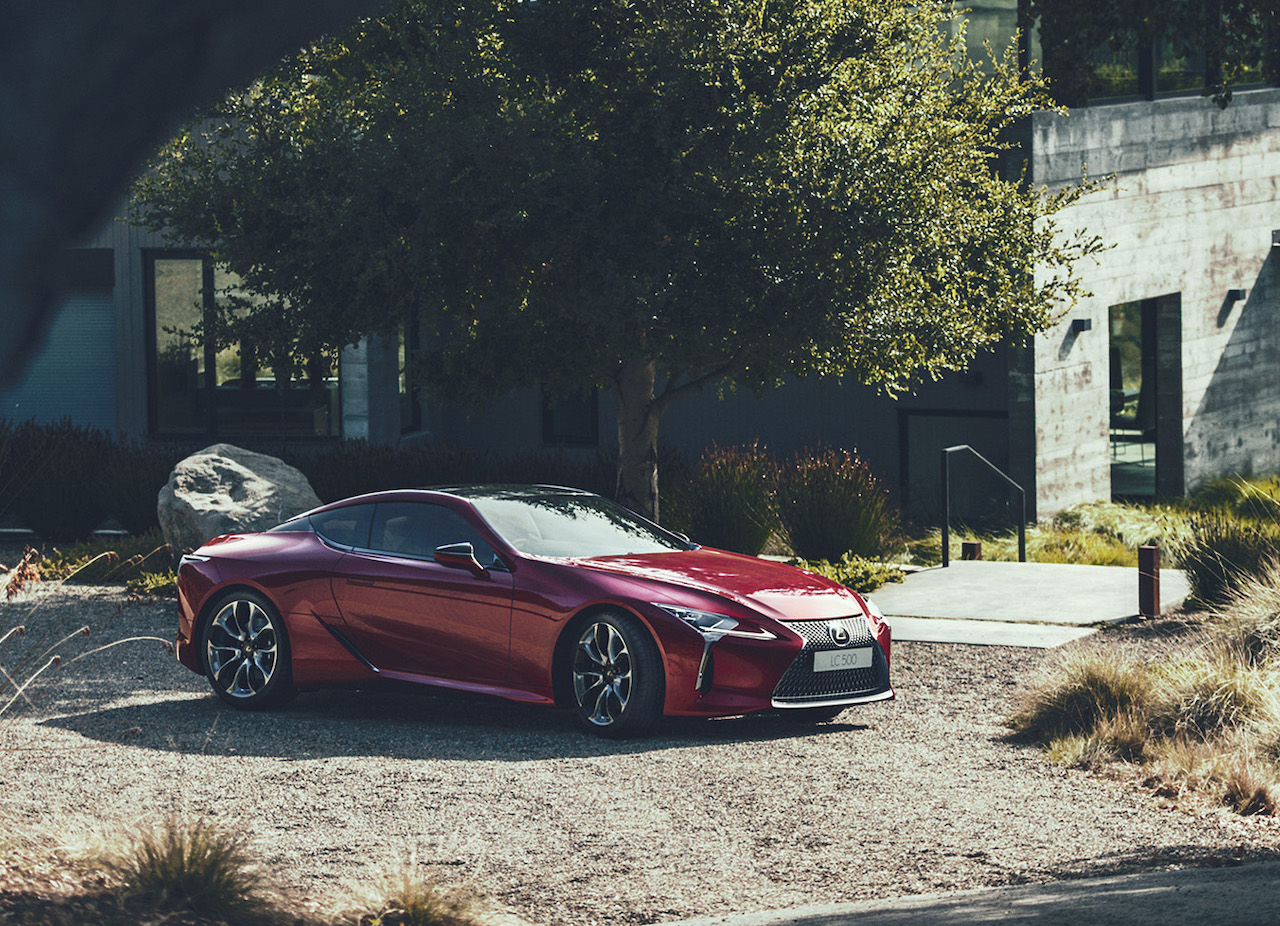 The superbly-styled cockpit truly makes this one of the most inspiring driver's cars and the Takumi Craftsmen-finished interior offers an amazing blend of modern chic and functional technology. New additions include a Power Easy Access feature where the driver's seat slides away once the ignition is switched off on top of the steering column stow-away feature making egress ever more convenient.
The new LC 500 also now comes with Android Auto and Apple CarPlay and their functions are beautifully displayed via a new 10.3in Electro Multi Vision (EMV) high definition screen that is capable of displaying pin-sharp 24:9 HD (1280×480) videos and images.
As with all Lexus models, safety remains paramount and the LC 500 is no exception. While it offers scintillating performance, it remains one of the safest supercars around. Riding with a low and wide stance for improved centre of gravity, the LC 500's dynamically-tuned chassis is highly assuring to drive with its  sure-footed handling, aerodynamic aids and massive brakes.
Added to this is a host of Lexus Safety System + (LSS+) features that ensure the safety of everyone in and out of the LC 500. These include the Front Pre-Collision System (PCS), Automatic High Beam (AHB), Lane Keeping System and Dynamic Radar Cruise Control (DRCC) that work on top of the 8 airbags on board and a new park feature where the transmission is automatically placed in "P" when the door is open to avoid accidental runaways.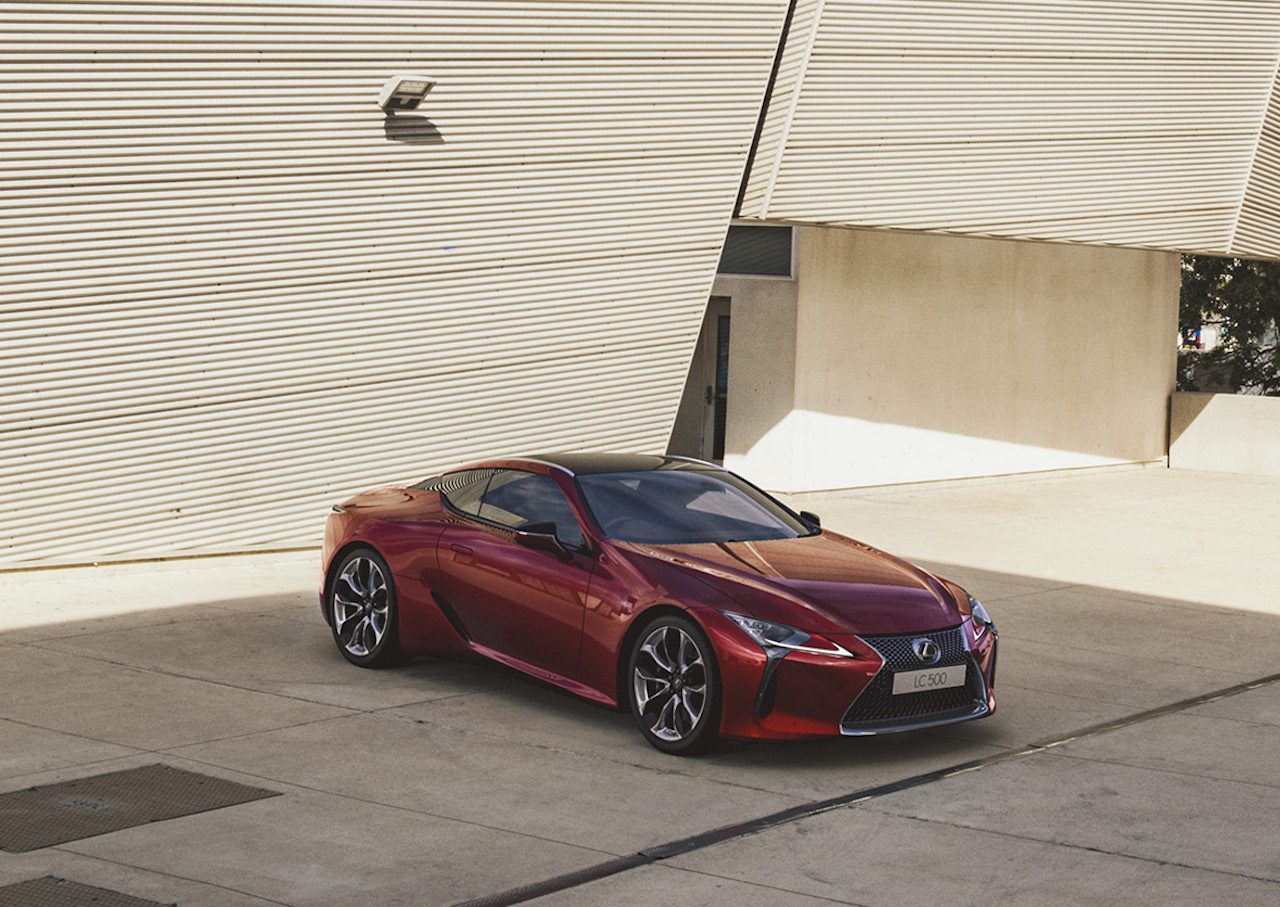 "The new Lexus LC 500 remains one of the most dynamic and technically-advanced supercars available on the road today. With the updates made to the 2020 model, I believe that this is the car that will provide even greater driving pleasure to anyone with a passion for high-performance motoring whilst appreciating an automobile designed with passion," added President of Lexus Malaysia Mr Ravindran K.
The new 2020 Lexus LC 500 fully imported by Lexus Malaysia will be priced at RM1, 250,000 with a comprehensive five-year unlimited mileage warranty. New LC 500 is available for booking at Lexus outlets nationwide. All Lexus vehicle purchased at authorised Lexus outlets enjoy the privilege of complete aftersales support at all seven locations across Malaysia, where professional and Lexus-trained technicians are ready to serve.