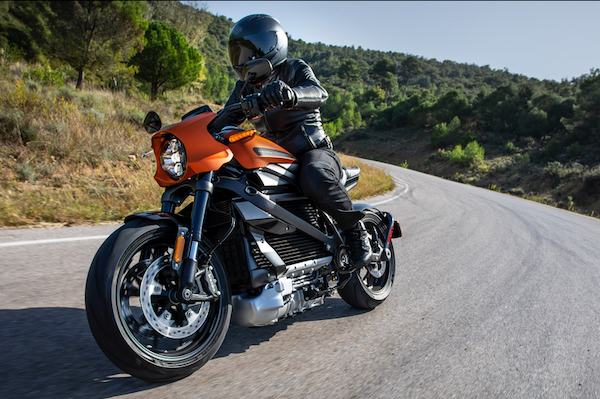 Harley-Davidson has released full specifications and pricing for the hotly anticipated LiveWire at the Consumer Electronics Show in Las Vegas. The brand's first electric motorcycle will be available for delivery later this year at a starting price of $29,799 (RM122,602).
According to Harley-Davidson, the LiveWire will be able to sprint from 0 to 100 km/h in under 3.5 seconds, thanks to the Revelation electric powertrain that can produce 100 percent of its rated torque the instant the throttle is twisted.
Aside from that, the powertrain gives LiveWire the ability to travel an estimated 177 km of urban roads on a single charge. Riders will also appreciate the braking effect of the power regeneration mode as it adds charge to the battery, especially in stop-and-go urban traffic.
The electric powertrain sits low in the motorcycle to lower the center of gravity and help the motorcycle handle well at all speeds and make it easier to control when stopped.
Electronic Chassis Control is standard on the LiveWire and features a cornering-enhanced ABS and Traction Control. The systems are fully electronic and utilize the latest inertial measurement unit and ABS sensor technology.
Also equipped is H-D Connect, which pairs riders with their bikes through an LTE-enabled Telematics Control Unit coupled with connectivity and cloud services using the latest version of the Harley-Davidson App.
With this feature, data is collected and transferred to the app to provide information such as battery charge status, available range, vehicle location as well as service reminders and notifications.