Motorcycles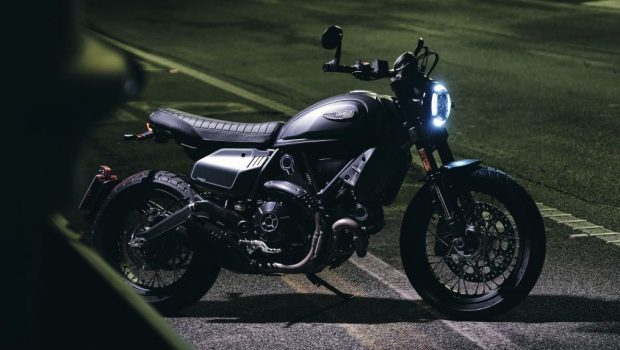 Published on August 11th, 2021 | by Joshua Chin
0
Ducati Scrambler Nightshift Officially Arrives In Malaysia
This track/cafe hybrid of a Ducati Scrambler lands locally costing RM 65,900. 
Ducati Malaysia has recently announced the local launch of the new Scrambler Nightshift. A replacement for both the Cafe Racer and Full Throttle models that were canned in its prior iteration, this blacked-out bike arrives in Malaysia wearing a price tag of RM 65,900.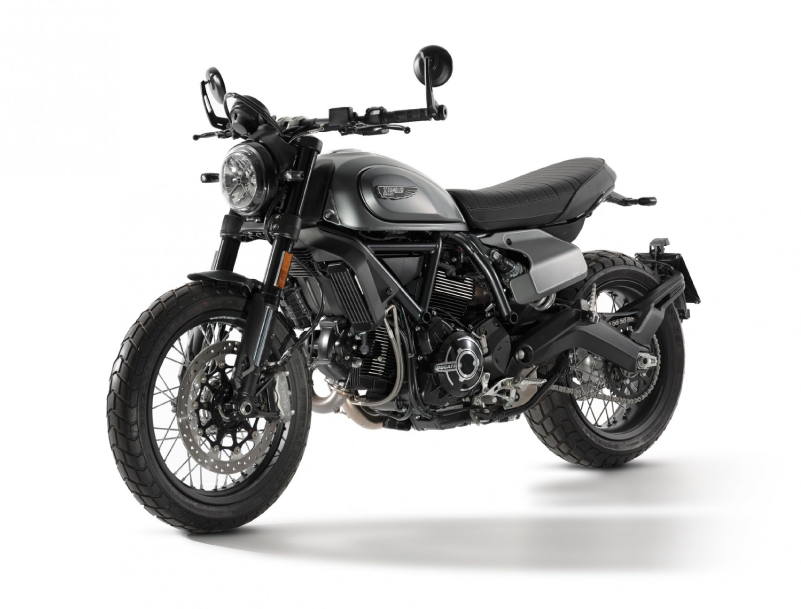 Calling it a black bike however is a bit of a misnomer, as the fuel tank and body panels Nightshift instead comes painted in what Ducati dub to be 'Aviator Grey'. What is nevertheless black as night though are its straight and narrow handlebars that are capped on both ends by Cafe Racer-style mirrors, not to mention the similarly Cafe Racer-style two-seat saddle lined in faux hide too.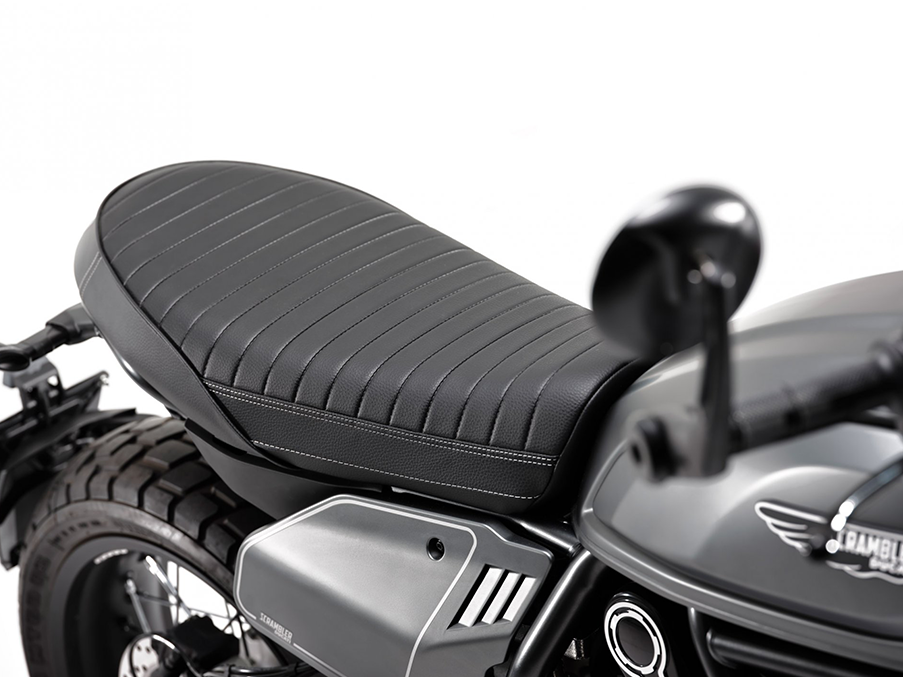 Now as for the more technical specs with the Scrambler Nightshift meanwhile, drive in this Ducati comes courtesy of an air-cooled 803 cc Desmodromic L-twin with two-valves per cylinder. Power is claimed to be 73 hp at 8,250 rpm with 67 Nm of torque at 5,750 rpm, going through a six-speed gearbox to the rear wheel via chain final drive.
And speaking of the its wheels, the front one measures in at 18-inches in diameter, whereas the rear one is an inch smaller. Both are spoked rims wrapped in chunky Pirelli MT 60 tyres, with the responsibility for stopping their rotation coming down to a radial four-piston calliper clamping onto a single 330 mm brake disc up front, and a single-piston unit clamping on 245 mm disk out the back. 
In terms of standard kit on the other hand, the Scrambler Nightshift features LED lights on both ends and Full Throttle-style plate holder mounted at the end of its swingers. Bosch Cornering ABS however is about all the safety tech on this Ducati, with no other electronic nannies to speak of being found on this bike. 
The Scrambler Nightshift is currently for bookings now at all Ducati dealerships nationwide, as well as through the internet. Those currently interested in procuring one however might just have to wait awhile for it to arrive, as the first batch of these bikes have apparently all been allocated for even prior to its official local launch.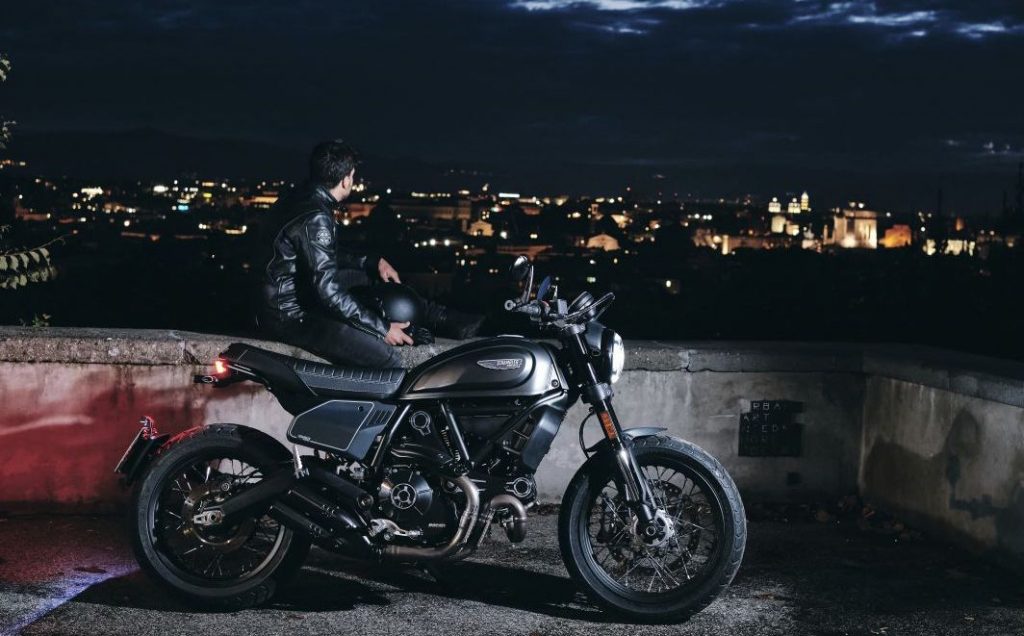 PRESS RELEASE: Ducati Malaysia today announced the launch of the Scrambler Nightshift at RM 65,900 (excluding road tax and insurance) and continues its initiatives to celebrate the passion of riding through these challenging times. Born out of the spirit of stealth and the dark of night – the new Scrambler Nightshift further enriches and strengthens the ever-inspiring Scrambler 'Land of Joy'. 
The Ducati Scrambler Nightshift is a model designed to meet the needs of all those looking for an essential and stylish bike at the same time. The Ducati Scrambler Nightshift stands out for its "Aviator Grey" colour, which it wears like a bold leather jacket on its steel Trellis frame. 
Equipped with a new Café Racer-style flat seat, which is comfortable for both rider and passenger, the Nightshift does not compromise on comfort. The Nightshift is equipped with the iconic Pirelli MT60 tires coupled with spoked wheels, which gives it a sleek yet dynamic look. The side number plates and the premium LED lighting enhances the overall aesthetic of the Nightshift and takes it to the next level. 
Offering a unique riding experience, the new Scrambler Nightshift is an ideal choice for those night riders who want to ride a motorcycle full of character and effortless power. The 803 CC L-twin two-valve engine with generous torque available right from at the bottom of the rev range makes the Nightshift a thrilling ride, from sunrise to sunset.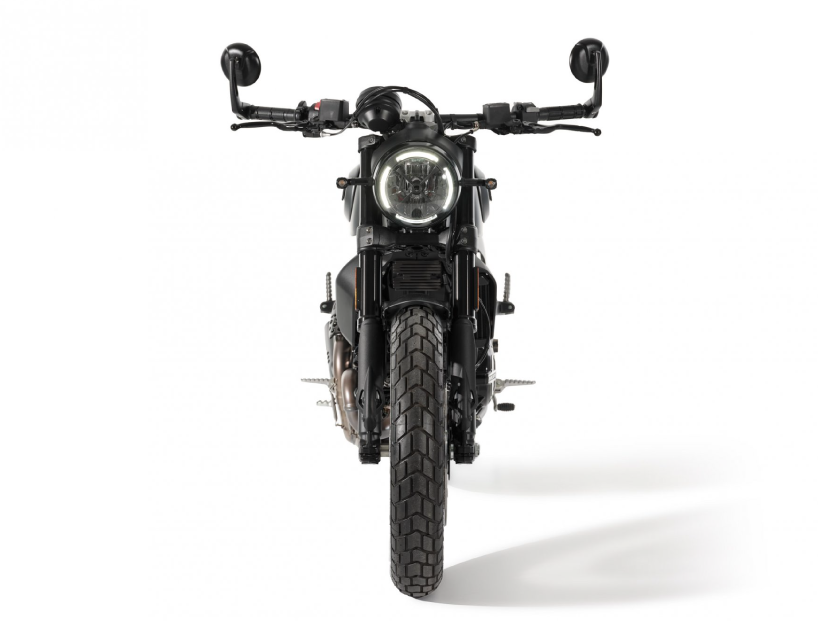 A few words about Ducati Malaysia's recent initiatives by Dennis Michael, Head Of Ducati Malaysia.
"As a brand that is essentially all about bringing passion and joy, the Ducati Malaysia team has continue to do just that throughout the current EMCO phase. We have maintained our momentum in promoting our bikes, offerings and services across all our digital channels. Merchandise sales has also been excellent among customers and fans. It's also worth highlighting that bike bookings have also remained encouraging via our digital outreach efforts and the exciting new Scrambler Nightshift is a prime example of this – we have already sold out the first batch even prior to this official launch announcement. 
With the momentum we're seeing, as challenging as the situation may be, there is a tailwind for us. We're looking ahead at a solid Q3 and Q4 finish as we are preparing to launch both the new Multistrada V4 and Monster ranges." – Dennis Michael, Head of Ducati Malaysia. 
The Scrambler Nightshift is priced at RM65,900 without insurance or road tax and is now available for bookings at all Ducati Scrambler dealerships nationwide.