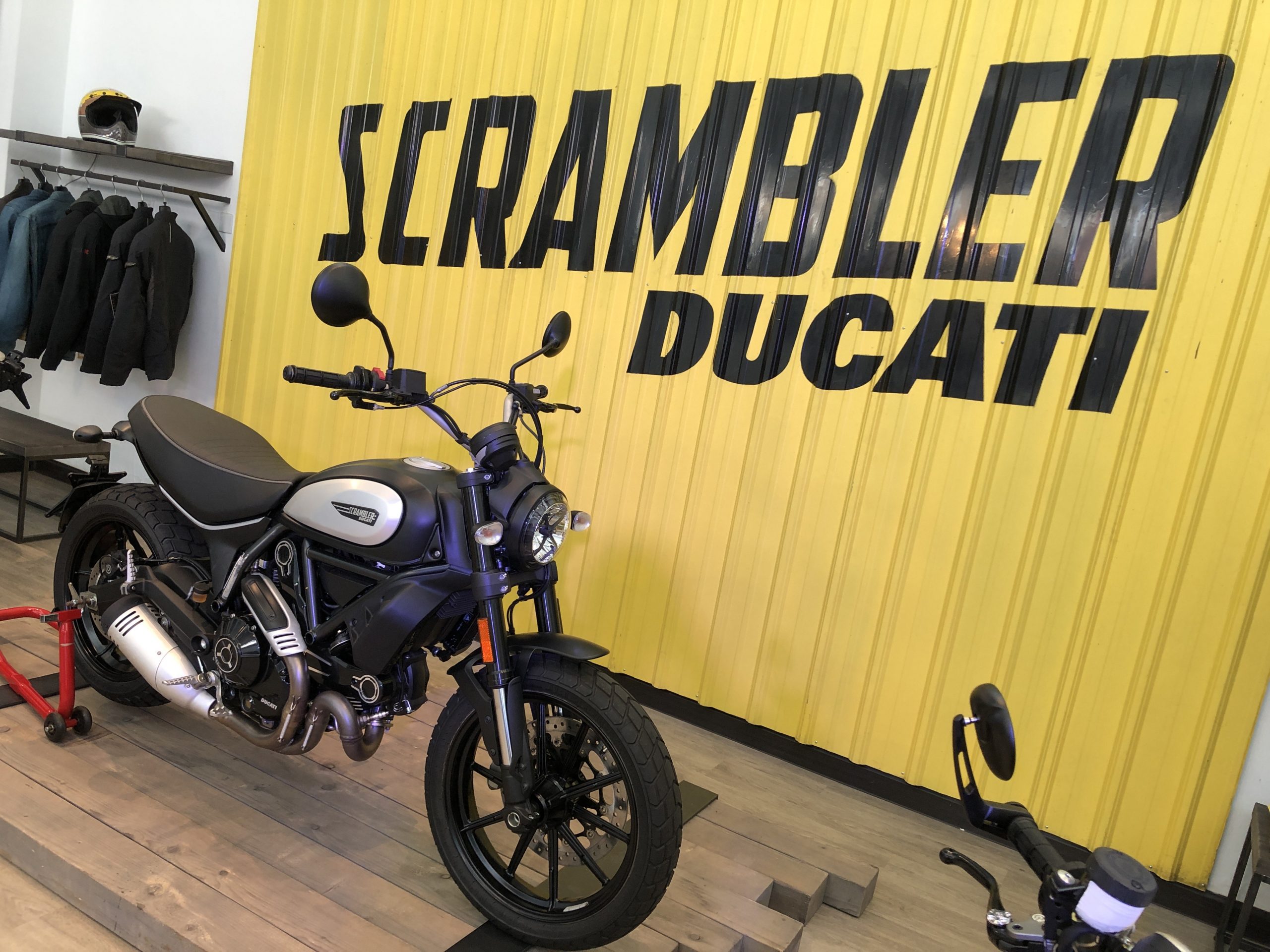 The cheapest, and most street-focused bike among the trio launched today. 
For those looking for something more street-oriented in the Ducati Trio launch today, Next Bike Sdn. Bhd, the official distributor for Ducati bikes in Malaysia has also announced the local launch of the Ducati Scrambler Icon Dark.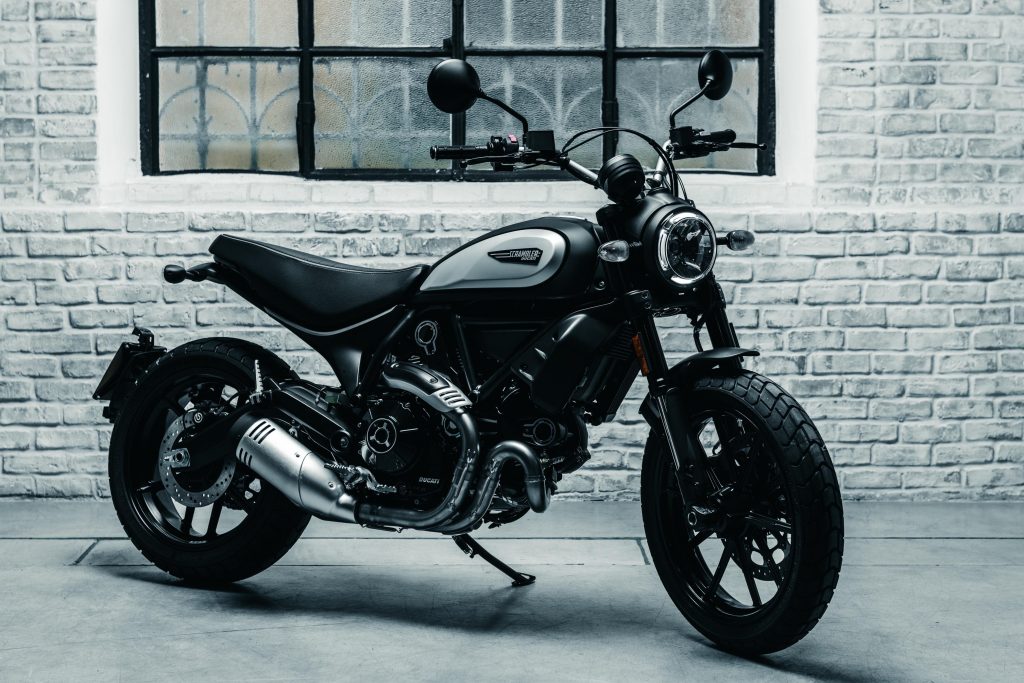 Powered by an air-cooled 803 cc Desmodromic L-Twin engine that produces 73 hp and 67 Nm of torque, Ducati claims that the new Scrambler Icon Dark 'provides riders with a clean base for them to customize and personalize as they see fit, but it does not skimp on features.'
The latter of which is certainly true as this new Scrambler variant is fully kitted out. Starting from the front, there is a monopod LED headlight with integrated DRL. The rider will probably appreciate the new attractive-looking flat seat and the Bluetooth-enabled Ducati Multimedia system, in addition to the renewed suspension set up that should make longer journeys more tolerable.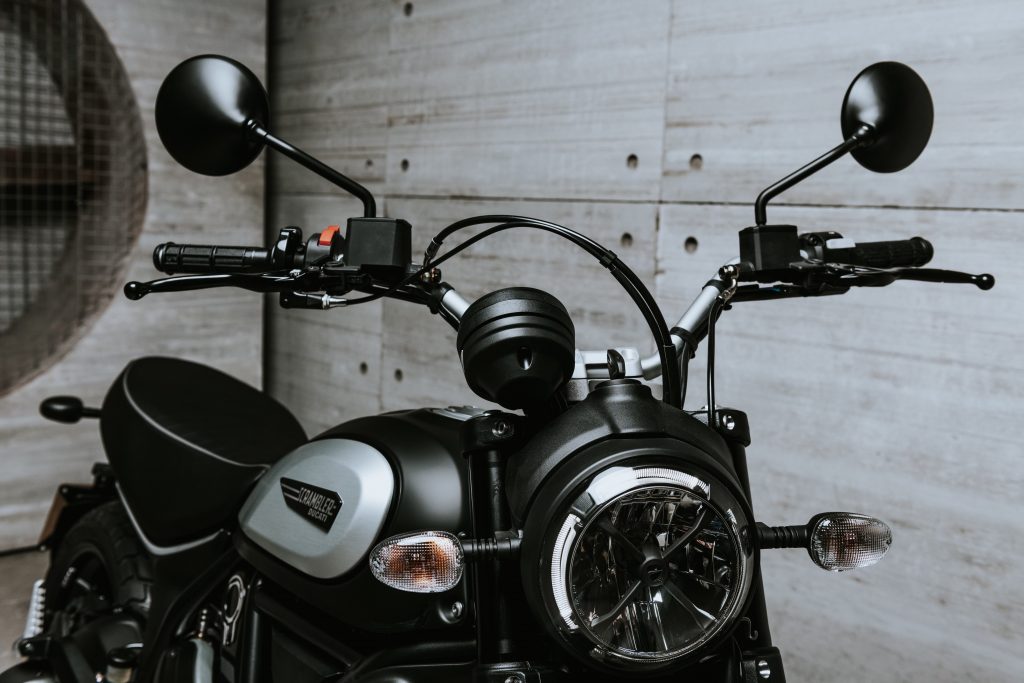 True to the 'Dark' term in its name, the Scrambler Icon Dark is available in a matte black colour scheme, with only aluminium belt covers and side panels adding some bling to the bike. 
Priced at a shade under RM 50k (RM 49,900), the Scrambler Icon Dark is available to order at any authorised Ducati showroom today.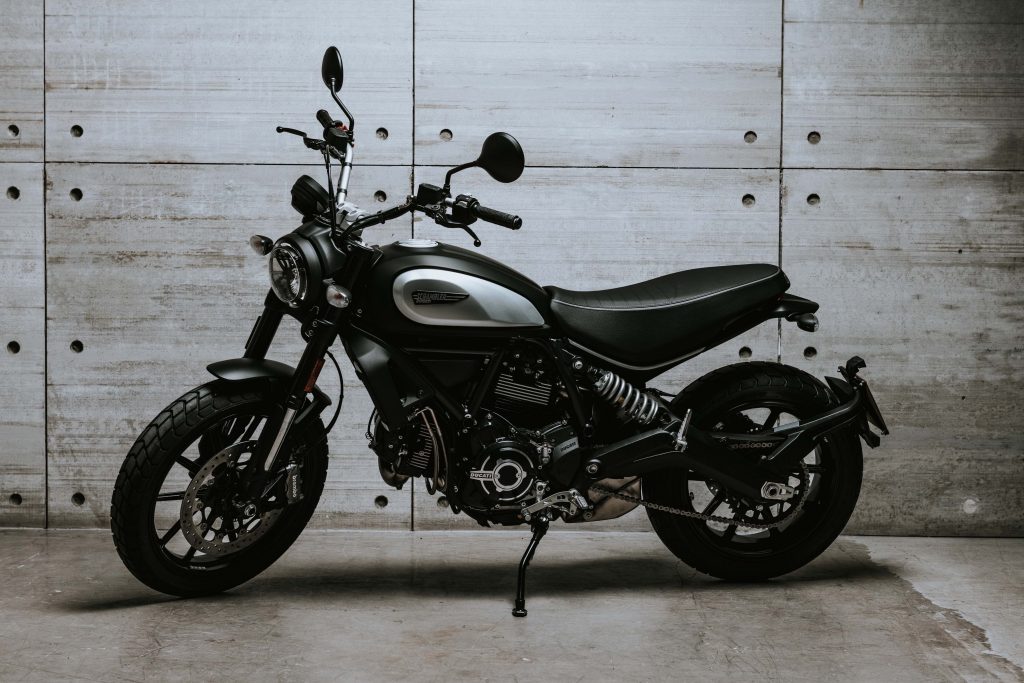 More information can be found in the press release below: 
Born in 1962, the Scrambler brand was relaunched successfully in 2014 and created an all-new segment for riders to enter the world of Ducati. Since then, more than 55,000 units have found homes around the world. The Scrambler brand is defined by freedom of expression, fun environments, sharing of positive emotion and also accessible motorcycles.
The Scrambler Icon Dark now provides riders with a clean base for them to customize and personalize as they see fit, but it does not skimp on features. 
An all-new headlight featuring an LED DRL and a new flat seat catches the eye. Together with a renewed suspension set-up, hydraulic clutch control with an adjustable lever and ergonomic switchgear, the Scrambler Icon Dark provides a comfortable set up for any journey the rider undertakes. The rider also has access to a fuel gauge and a gear indicator to make rides further stress-free. 
The Scrambler Icon Dark is also equipped with the Ducati Multimedia System (DMS) which allows the rider to integrate the bike with a smartphone, rider's helmet earpiece, passenger's helmet earpiece or a Ducati navigator system via Bluetooth. The infotainment system allows four devices to be connected simultaneously.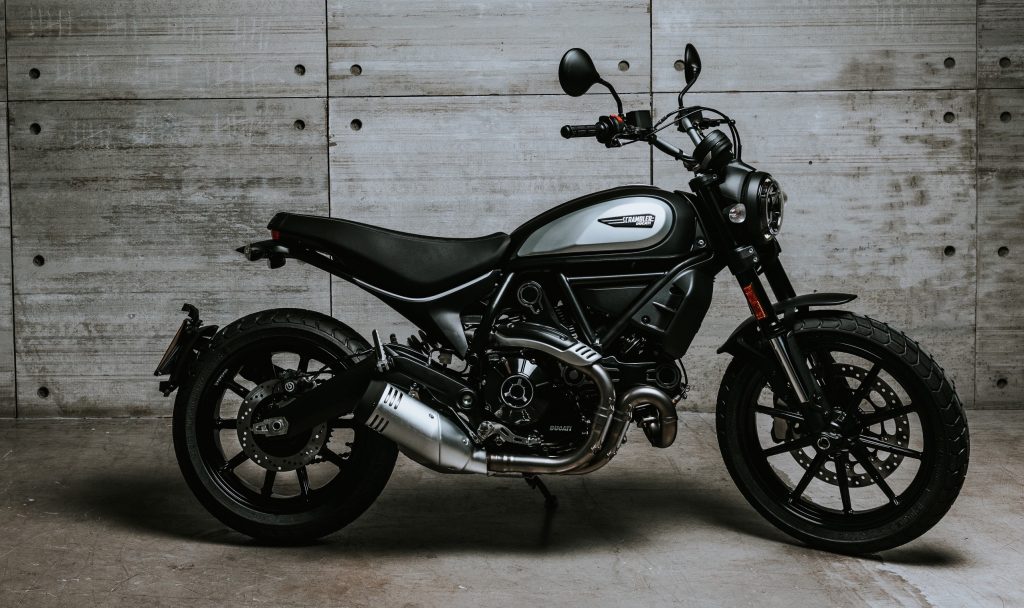 The Scrambler Icon Dark also does not skimp on safety features and comes standard with dual-channel Bosch cornering ABS. This provides the rider added safety and peace of mind when riding on the winding roads leading to the outskirts as Malaysians travel interstate for an exciting road trip. 
Donning a new Matt Black body colour scheme, the Scrambler Icon Dark has an elemental and stylish look, complete with machine-finished aluminium belt covers and interchangeable aluminium side panels. 
As personalisation is a fundamental element of the Ducati Scrambler brand, this bike was made to complement the fashion-forward and expressive Malaysians as it is also the most customisable Scrambler ever. 
The Scrambler Icon Dark is powered by the air-cooled 803cc Desmodromic L-Twin engine with power of 73 hp at 8,250 rpm.
The Scrambler Icon Dark is priced at RM 49,900 and available to order now at the nearest authorized Ducati dealership.