Motorcycles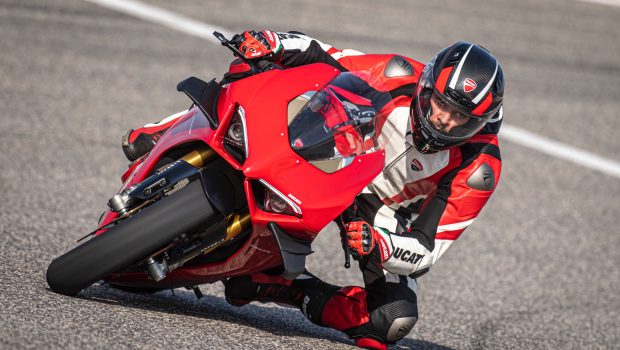 Published on August 28th, 2020 | by Joshua Chin
0
Ducati Panigale V4 and V4S Superbike Arrives In Malaysia
Prices range from RM 133k for the V4 to an eye-watering RM 172k for the V4S. 
Ducati's maddest superbikes have officially arrived onto our shores. Next Bike Sdn. Bhd, the official Ducati distributor in Malaysia will begin orders for the Panigale V4 and V4S superbikes starting today.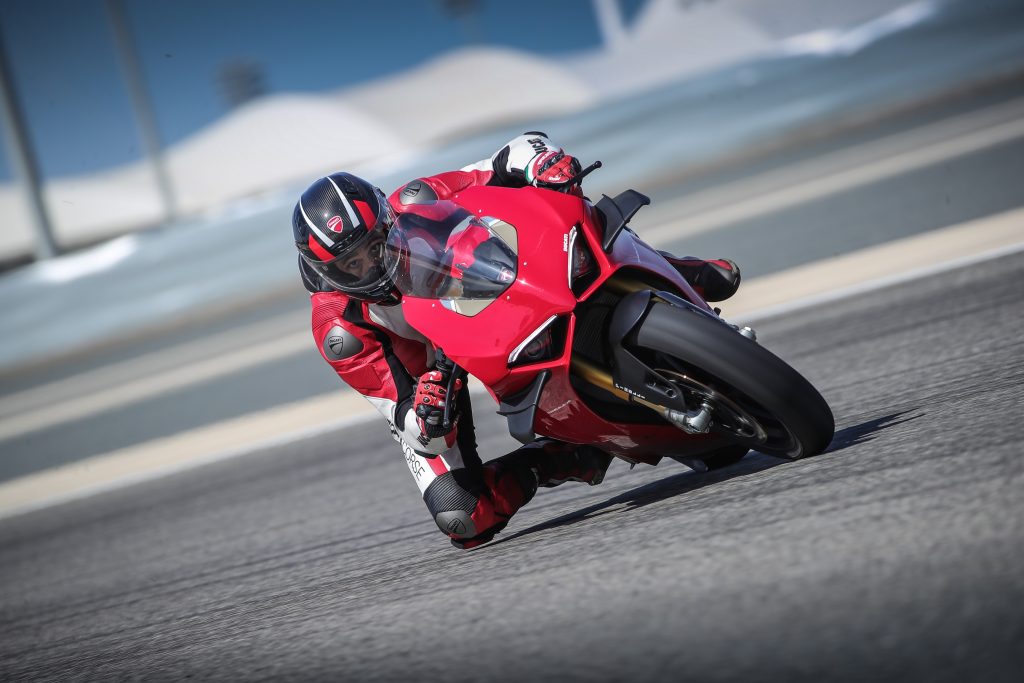 While the prices of these Italian superbikes that start from RM 132,900 for the V4 and RM 172,000 for the hardcore V4S may be high to some, the price reflects the crazy performance provided by these superbikes.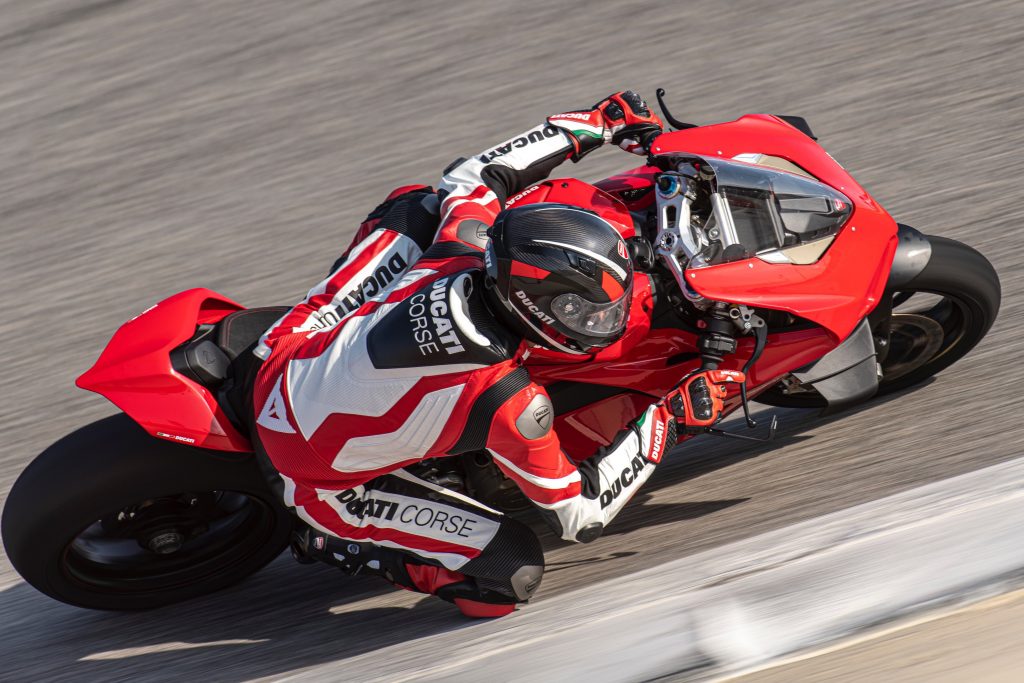 In terms of powertrain, both Panigale V4 and V4S a 1.1 litre V4 engine that produces 214 hp and 126 Nm of torque. Together with an upgraded Ducati Traction Control (DTC) EVO 2, Ducati claims that the new Panigale is more user-friendly, yet still mind-bindingly quick on track.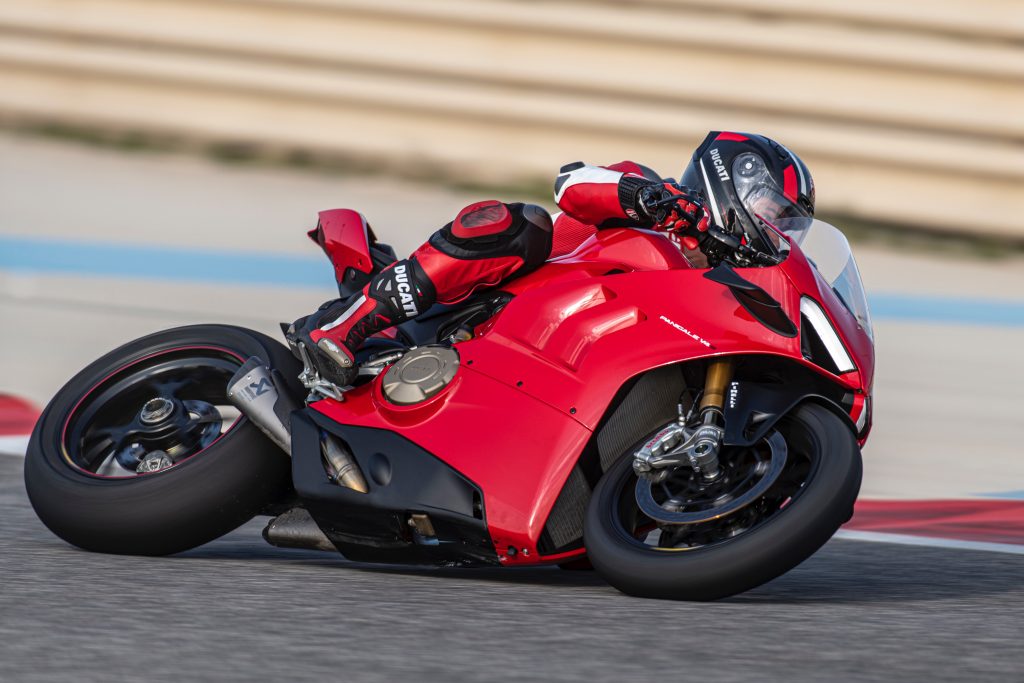 The near RM 40k difference in price for the V4S compared to the V4 is mainly down to the suspension upgrades on the V4S. A full set of adjustable Öhlins damping components grace the more-expensive V4S, which includes 'an Öhlins NIX-30 fork, an Öhlins TTX36 rear shock absorber and an Öhlins event-based steering damper'.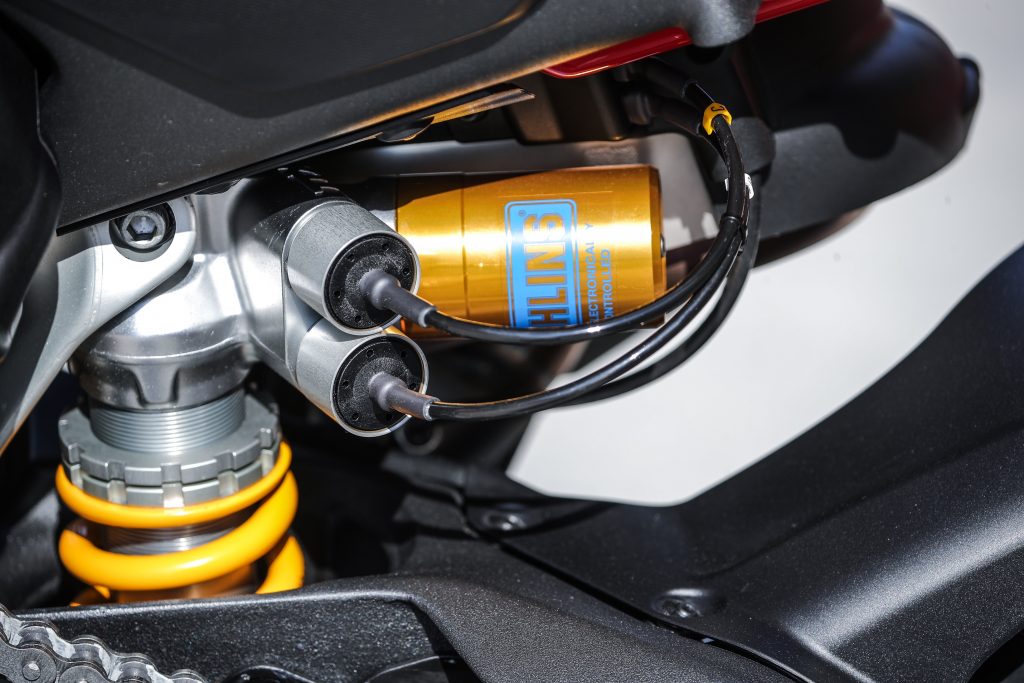 That being said, Ducati's most-hardcore Panigale, the V4 R has yet to be announced yet. So to those looking for the last word in Italian superbike supremacy might have to wait just a little longer.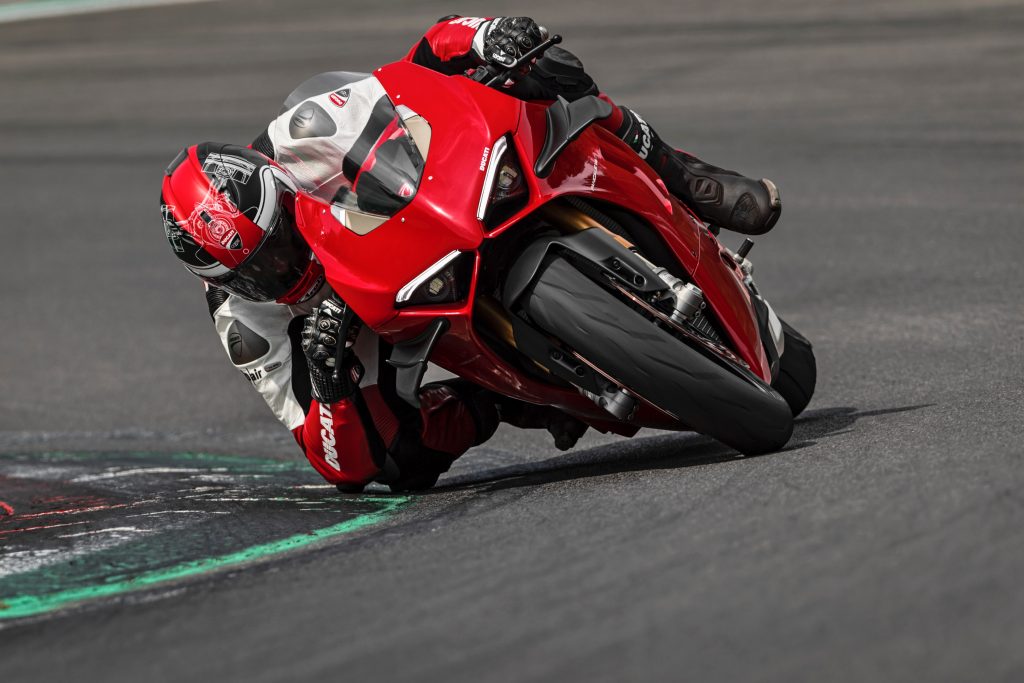 More information can be found in the press release below: 
The Panigale range is the world's bestselling sports bike for the last 2 consecutive years with more than 8000 units sold worldwide giving it a class leading global market share of 25%. A series of refinements for 2020 on the Panigale V4 platform make for a more user-friendly, less fatiguing ride while simultaneously making the bike faster, not just on individual laps but over entire timed sessions.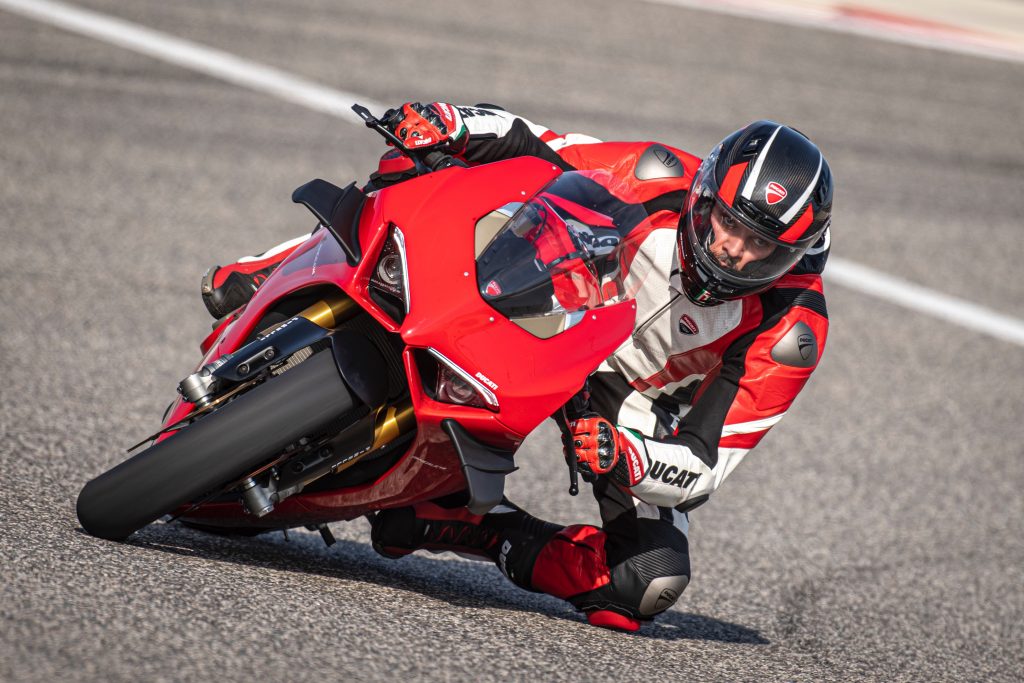 Ducati and Ducati Corse engineers have crunched the feedback/data numbers from customers all over the world and Superbike World Championship events. Their analysis has led to a series of aerodynamic, chassis, electronic control and Ride by Wire mapping changes: designed to increase stability and turn-in speed, these changes make it easier to close corners and ensure riders enjoy more confident throttle control making the Panigale V4 the most engaging motorcycle on track.
The Panigale V4 and Panigale V4 S models are now equipped with content adopted directly from the V4 R, starting with the aero pack (aerofoils, screen, nose fairing and larger lateral fairings which include side vents for radiator through-air having a higher efficiency). The aero pack provides better airflow protection for the rider and improves overall vehicle stability, thereby enhancing confidence.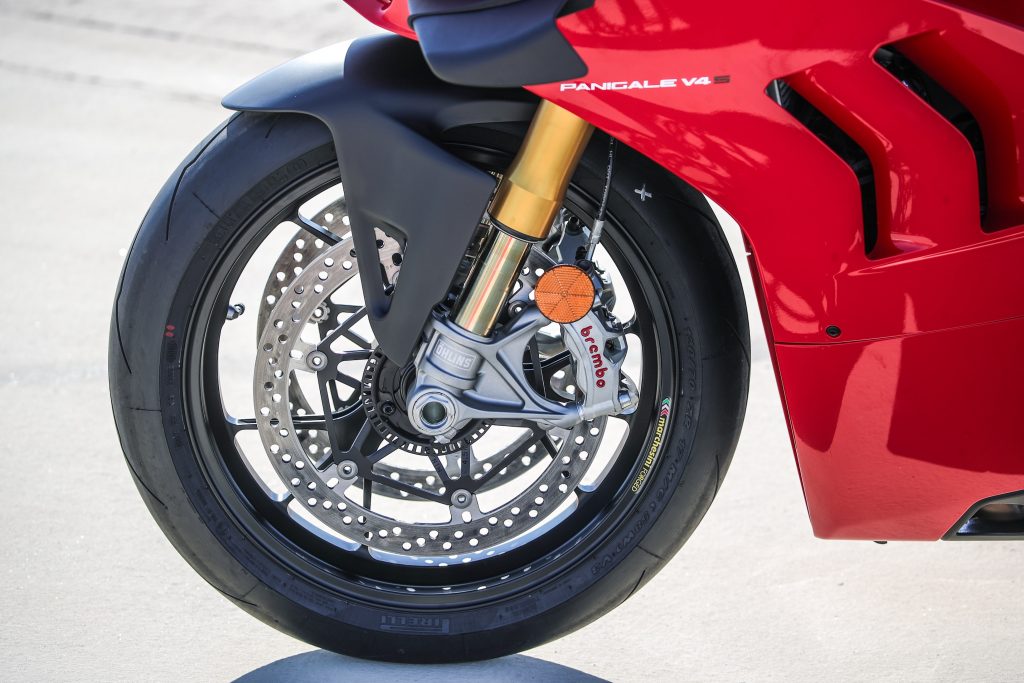 The Front Frame of the Panigale V4 and Panigale V4 S models is now designed and built according to Ducati Corse specifications. This change ensures stiffness targets set by Ducati Corse for the SBK championship and reduces weight even further. Greater frame flexibility means less on-track tyre stress and improved front-end feel at maximum lean angles. Completing the chassis is the light magnesium front sub-frame and the shell-cast aluminium seat sub-frame (attached to the Front Frame at the top and bolted to the head of the rear cylinder bank below).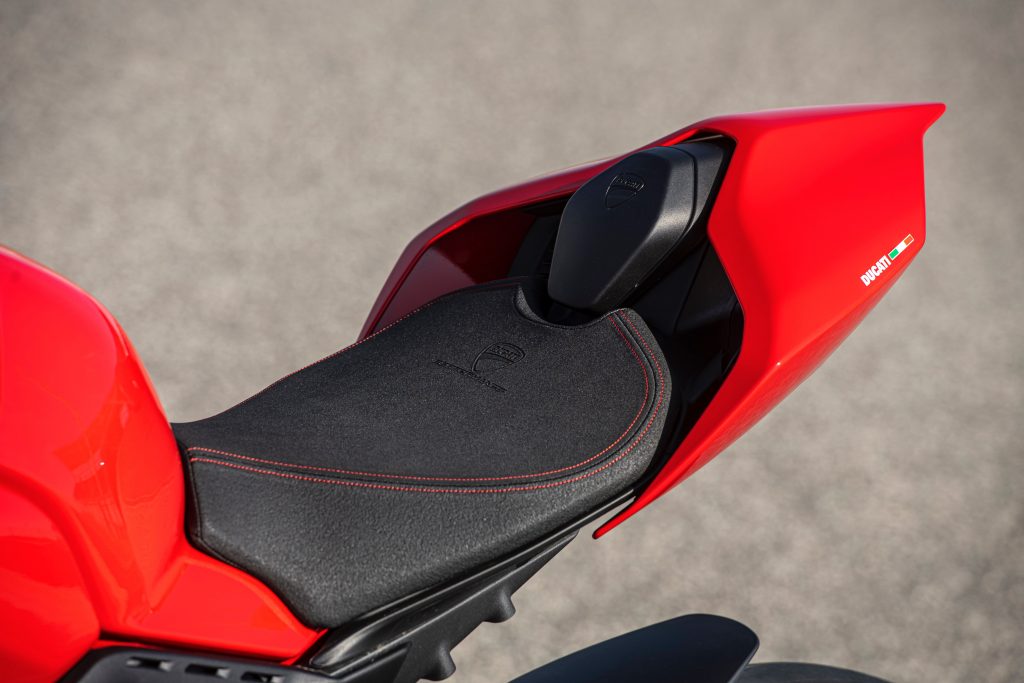 Thanks to a new 'predictive' control strategy, Ducati Traction Control (DTC) EVO 2 significantly improves out-of-the-corner power control; Ducati Quick Shift up/down (DQS) EVO 2, instead, shortens up-shift times, allowing sportier high-rev gear shifts (over 10,000 rpm) and boosting shift stability during aggressive acceleration and cornering. The bike also features specially-developed Ride by Wire system mappings with several different torque delivery control logics. 
Powering the Panigale V4 and Panigale V4 S models is a 1,103 cm3 Desmosedici Stradale (banked 42° back from the horizontal), a MotoGP-derived 90° V4 with Desmodromic timing, a one-of-a-kind engine featuring a counter-rotating crankshaft and Twin Pulse firing order. The engine can deliver 214 hp at 13,000 rpm and a torque of 12.6 kgm at 10,000 rpm, making for awesome road riding.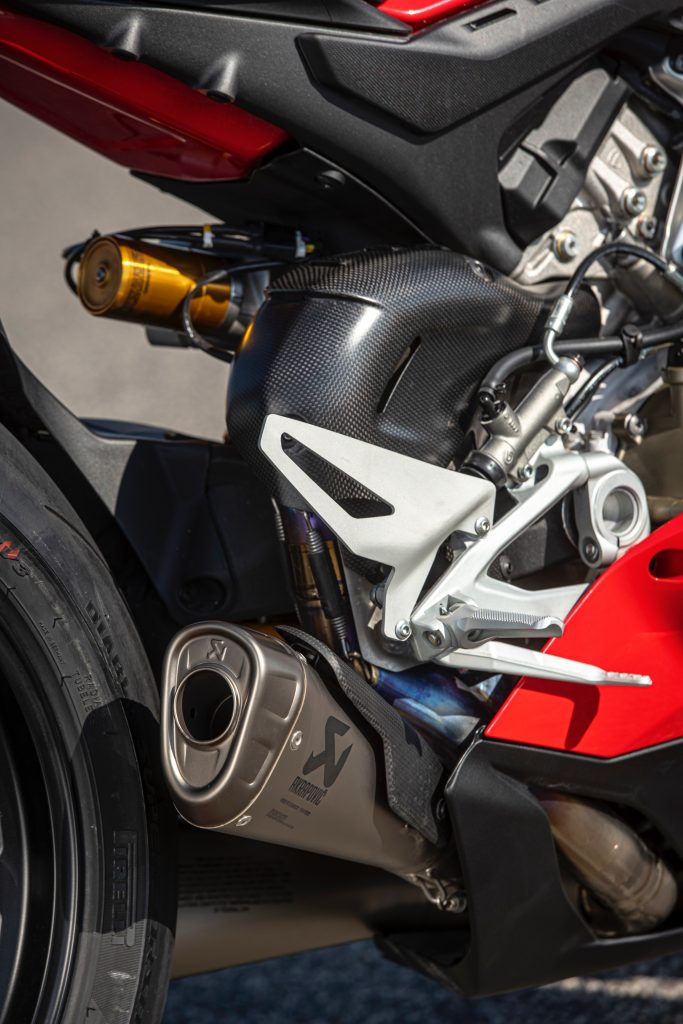 The Panigale V4 S 2020, comes standard with an Öhlins NIX-30 fork, an Öhlins TTX36 rear shock absorber and an Öhlins event-based steering damper. On this version suspension and steering damper are controlled by the second-generation Öhlins Smart EC 2.0 system which, among other things, features the new OBTi (Objective Based Tuning Interface). Included in the specifications of the Panigale V4 S is a lithium-ion battery, Marchesini forged aluminium wheels in total black as well as sports grips.
The Panigale V4 and Panigale V4 S are priced at RM 132,900 and RM 172,000 respectively, and available to order now at the nearest authorized Ducati dealership.