Automotive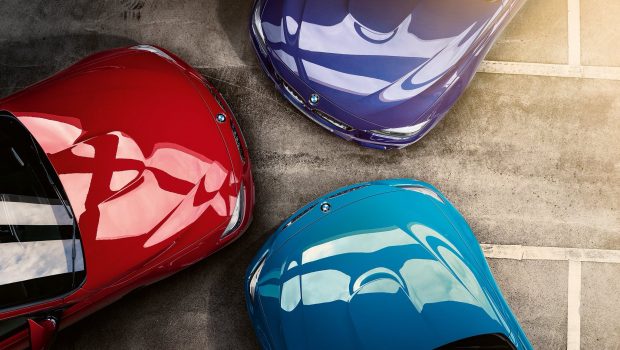 Published on May 24th, 2020 | by Hammer
0
BMW to offer 5G in all models from 2021
BMW recently announced that they will be the first automaker to offer 5G connectivity when the iNext full-electric SUV launches next year. The vehicle's dashboard will be brimming with new information and technologies as the automakers hope to unlock new revenue streams through wirelessly-delivered services and upgrades.
These new upgrades can include anything from apps to software for electronic control units to upgrade a car's functionality and driving characteristics.
The innovators hope this will usher in a new breed of luxury car, allowing everything from automated driving to streaming services.
BMW has announced it shall be the first automaker to offer a car with 5G capabilities. In a statement made in January, the automaker announced that "5G technologies are a prerequisite for autonomous driving."
5G transmits data ten times faster than its predecessor, which enables many benefits, including high-definition map updates, movie streaming and a "V2X communication" that lets the car broadcast its location to enhance its safety.

PRESS RELEASE: Everyone knows how to update their smartphone – and the same concept can now be applied to the latest generation of BMW vehicles: Using Remote Software Upgrades, enhancements and new functions can be uploaded quickly and easily over the air.
The BMW Group has launched a global upgrade campaign for more than half a million vehicles. Remote Software Upgrade ensures they are always up to date. Not only can quality improvements and functional enhancements like for the Parking Assistant be installed, but also new features like the BMW Intelligent Personal Assistant.

With the BMW Operating System 7 we introduced in 2018, we have a modular operating system that allows us to update every single line of code in a vehicle over-the-air
The vehicle receives upgrades either by downloading the installation files directly into the vehicle or first loading them into the BMW Connected app on a smartphone using Wi-Fi at home and then synchronising with the vehicle later. The time it takes to install these in the vehicle is unbeatable: Even for medium to large upgrades, vehicles only need to be parked for about 20 minutes, after which they are immediately ready to roll again with all changes complete. Updating your BMW as easily as a smartphone is no longer just a dream for the BMW Group.
Global Remote Software Upgrade campaign launched
In late April, the BMW Group began ramping up a global upgrade campaign. Over-the-air upgrades will be available for a total of more than half a million vehicles by the middle of the year.
It will be the biggest campaign of its kind ever implemented by a European manufacturer over-the-air
The campaign kicked off in Germany and will be followed by the other European markets, China, the US and Canada, as well as the remaining ConnectedDrive markets. The upgrade will benefit owners of vehicles [1] from a total of nine BMW model series: 1 Series, 2 Series Grand Coupé, 3 Series, 3 Series Touring, 7 Series, 8 Series Convertible, 8 Series Coupé, 8 Series (M) Gran Coupé, M8, X5 (M), X6 (M), X7 and Z4.
The free upgrades not only include quality improvements and digital service expansions, but also new features for the Parking Assistant. The vehicles referred to can also be subsequently enabled for new functions such as the BMW Intelligent Personal Assistant. Upgrade details can be viewed in the release notes in the BMW ConnectedDrive Store.
New vehicle functions can be activated later
Thanks to Remote Software Upgrade, it is even possible to order additional vehicle functions through the BMW ConnectedDrive Store. Depending on the hardware configuration, the High-beam Assistant, BMW Drive Recorder and Adaptive Cruise Control with Stop&Go function can be booked and activated over-the-air – a milestone in digital personalisation at the BMW Group.