News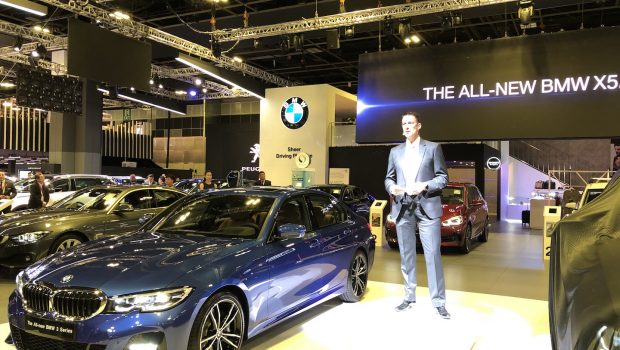 Published on January 10th, 2019 | by Hammer
0
BMW 330i Sport Launched in Singapore
Unveiled by BMW Singapore's new Managing Director, Arnt Bayer, the BMW 3-Series Sedan has epitomised the concept of sporty driving pleasure in the global premium midsize class for more than 40 years. Exuding dynamic design, agile handling, exceptional efficiency and innovative equipment features, it takes the signature characteristics of a BMW and turns the volume up several notches.
The sedan represents not only the core of the BMW 3-Series range (of which over 15 million units have now been sold worldwide) but also the heartbeat of the BMW brand. When the first BMW 3-Series was launched in 1975, it simultaneously brought to life a new breed of car; the sports sedan concept underpinned the rise of the 3-Series to become BMW's most successful model – a status it retains to this day. Over the course of its six model generations to date, the BMW 3-Series has been ranked the world's biggest-selling premium car, led the way for high-performance powertrain and chassis technology and earned a reputation as a pioneer of technological innovations in the midsize segment.
This latest edition of the car sees BMW building on the sporting tradition of the 3-Series, whose exploits in race competition have earned it so much extra kudos. The seventh generation of the sports sedan moves the game on once again in terms of driving dynamics, not to mention premium quality and innovation, in the midsize segment.