Automotive
News
Bentley Bentayga V8 Arrives In Malaysia, RM 744k Pre-Tax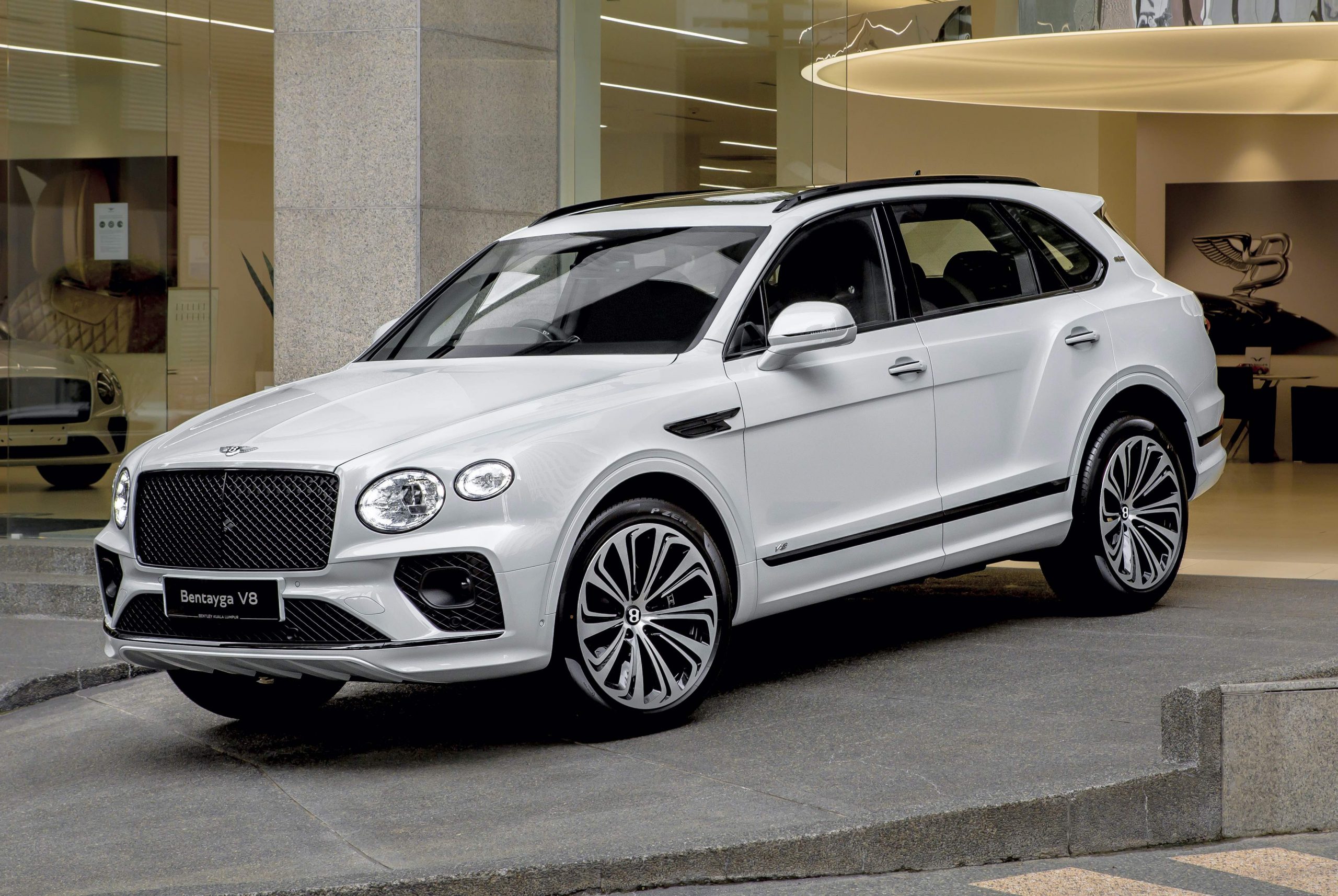 A 4.0 twin-turbo V8 is now an option for Malaysian buyers of Bentley's Super SUV. 
Bentley Kuala Lumpur has recently announced the arrival of the V8 variant of the Bentley Bentayga to our shores. That said in typical Bentley pomp and circumstance, the British luxury automaker has also brought in the V8 First Edition of its SUV to commemorate this historic occasion. 
Launched here in its post-facelift guise, the Bentley Bentayga V8 naturally features a V8 power plant under its long hood. A 4.0 litre V8 with 32 valves and dual twin-scroll turbochargers in fact, that pumps out 550 PS and a whopping 770 Nm of torque. With power going to all four wheels through an 8 speed automatic transmission, this nearly 2.5 tonne SUV is capable of getting to 100 km/h from a stand still in just 4.5 seconds and on to a top speed of 290 km/h.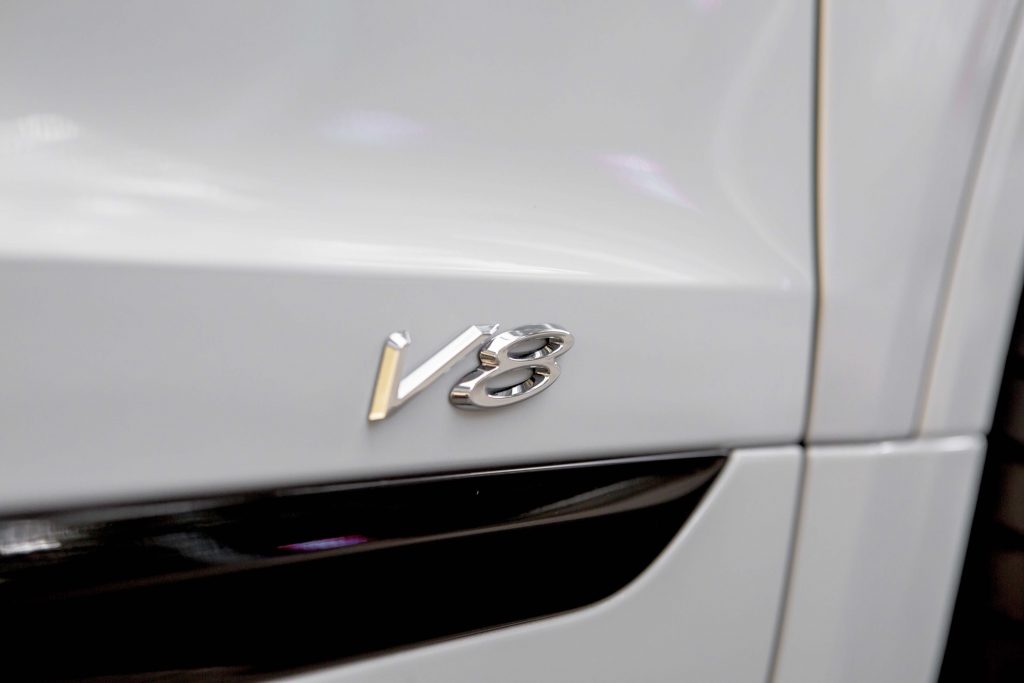 What more is that at a cruise, one bank of its 8 cylinders can de-activate, leaving only 4 to waft this Bentley along. Meaning that with a claimed fuel efficiency figure of 7.5 km/l, this behemoth of a Bentley could be considered (somewhat) green too, as well as blindingly fast.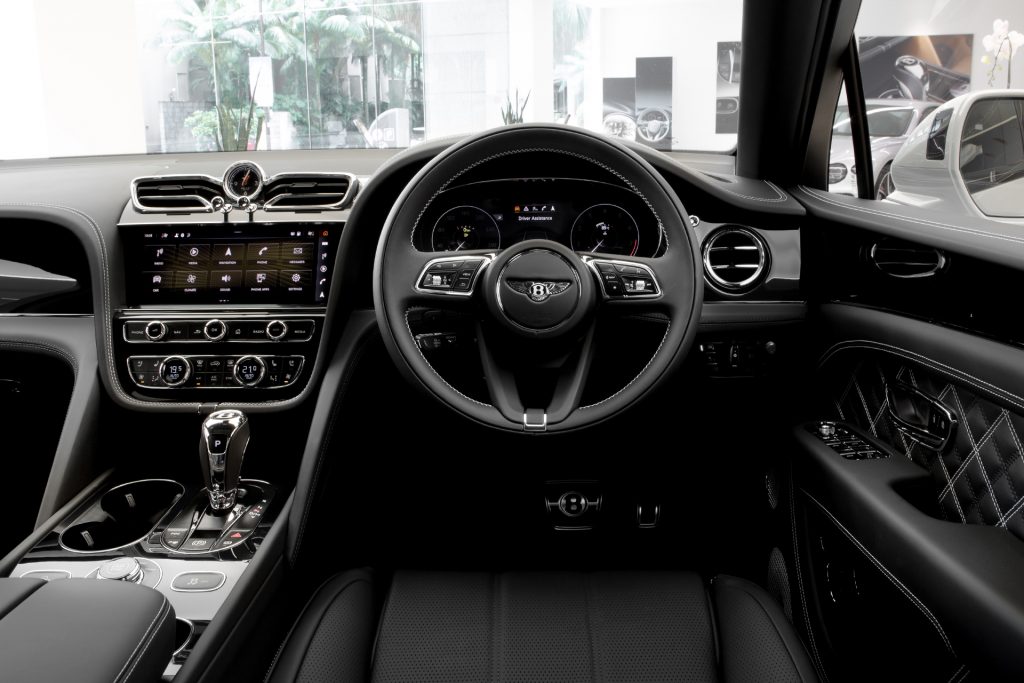 The list of features on the normal Bentayga V8 is already plenty, especially for a car that costs RM 743,900 (before tax, duty, registration and insurance). However pony up a bit more cash gets you a whole lot more equipment in the form of the aforementioned V8 First Edition Bentayga.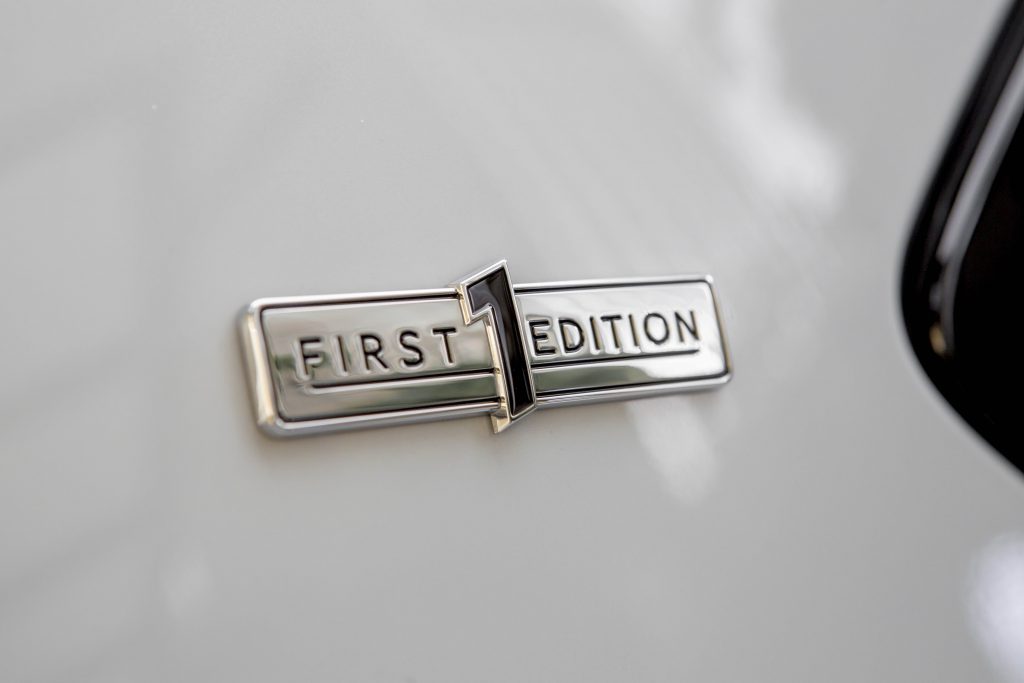 Starting at a pre-tax price of RM 935,000, this limited run model adds 'some of Bentley's most desirable options as standard'. This includes Bentley's Dynamic Ride anti-roll system to further enhance that magic carpet ride in one's million dollar SUV. In addition to the Touring Specification and Mulliner Driving Specification that adds to the Bentley grand touring driving experience.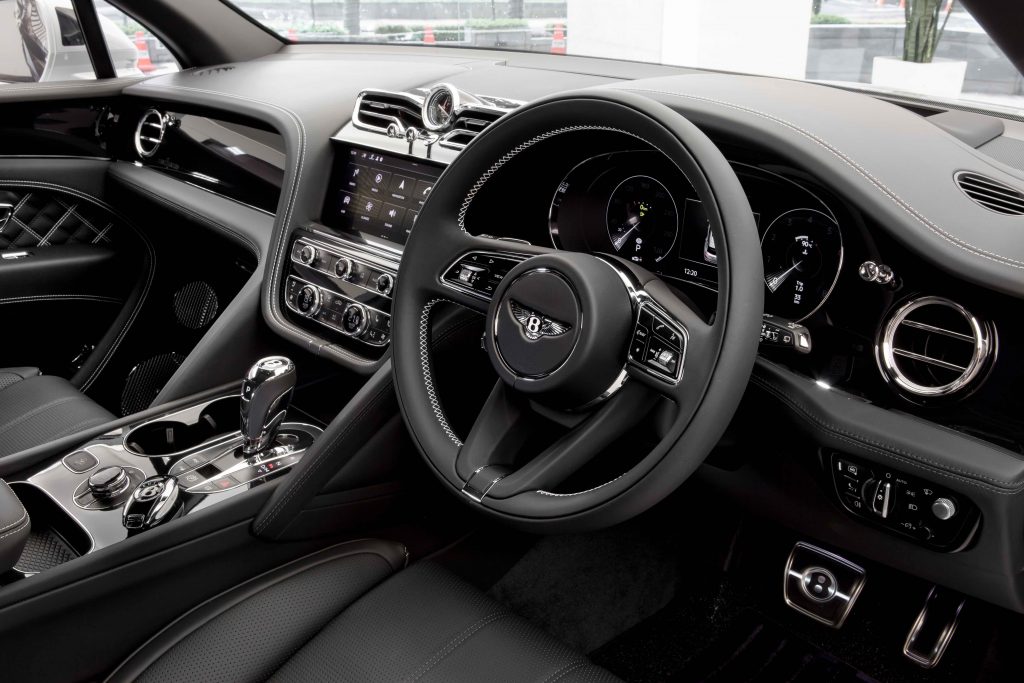 Sports pedals and 22-inch black and diamond turned alloy wheels also make its way to the First Edition Bentayga. As do First Edition badging around the exterior and interior. Finished off with illuminated 'Bentley' lettered thread plates on the door sills.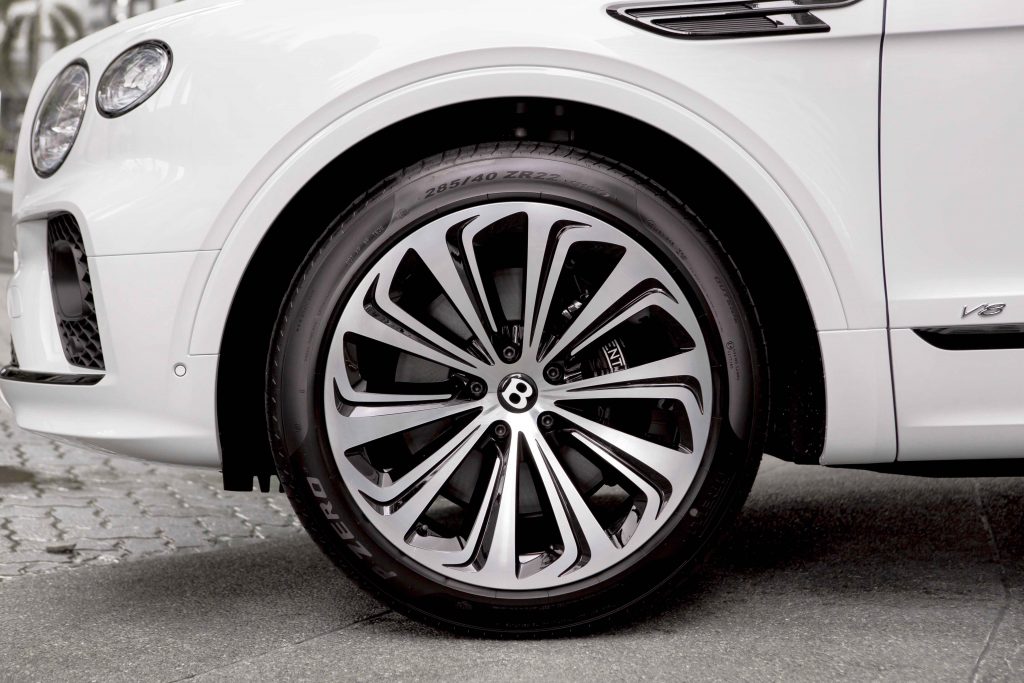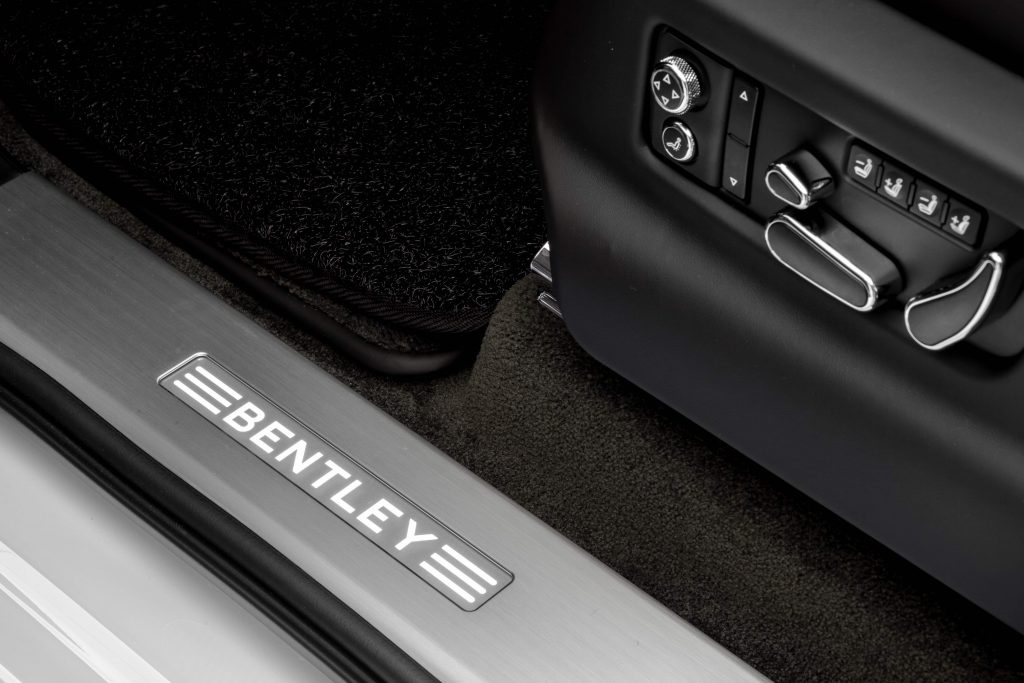 Stepping inside this special edition, the changes made here for your RM 200k are limited to an improved 1,780 W Naim audio system with 20 speakers. That said, there is also the option to embroider the words 'First Edition' or the usual Bentley Wings on the seats if one so chooses.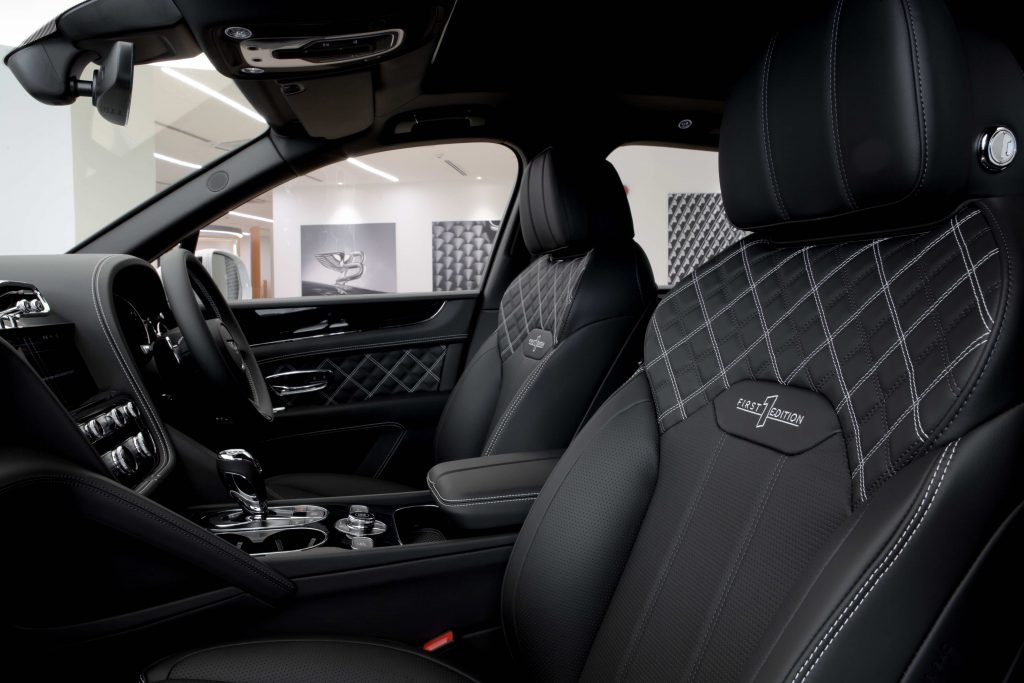 As per the norm, all Bentaygas will be produced in Bentley's Crewe production plant. Adding to the nearly 20,000 of these SUVs built to date. Bentley Kuala Lumpur has announced that customer deliveries of the Bentayga V8 will begin in the forth quarter of this year, with showroom units arriving soon. 
Limited cars are available for the 2020 delivery so if you want your new Bentley SUV before Christmas, you might want to act fast.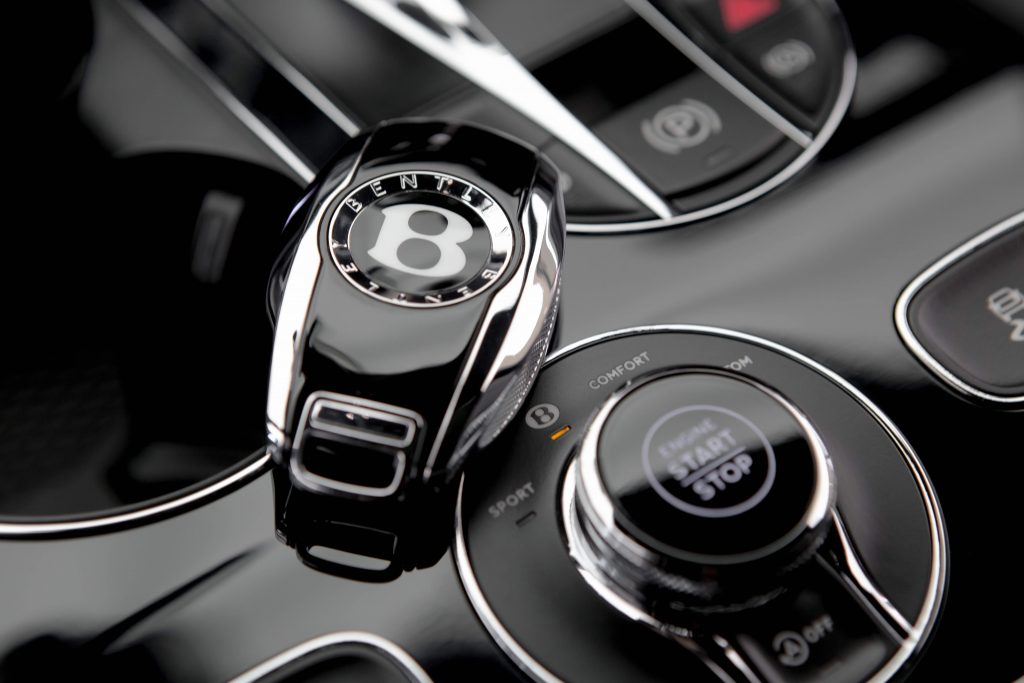 PRESS RELEASE: Earlier this year, Bentley announced details of the new Bentayga – the definitive luxury, and the first car launched under Bentley's Beyond100 business plan. With more than 200,000 Bentayga's handcrafted since the car's launch – more than any of its competitors – the new Bentayga is set to build an incredible success to date.
A new exterior design adopts Bentley's design DNA now prevalent across the entire range, giving Bentley the freshest and most modern product family of any luxury car company. Introducing the very latest onboard technology and an even more cossetting cabin, the new model is significantly revised both inside and out.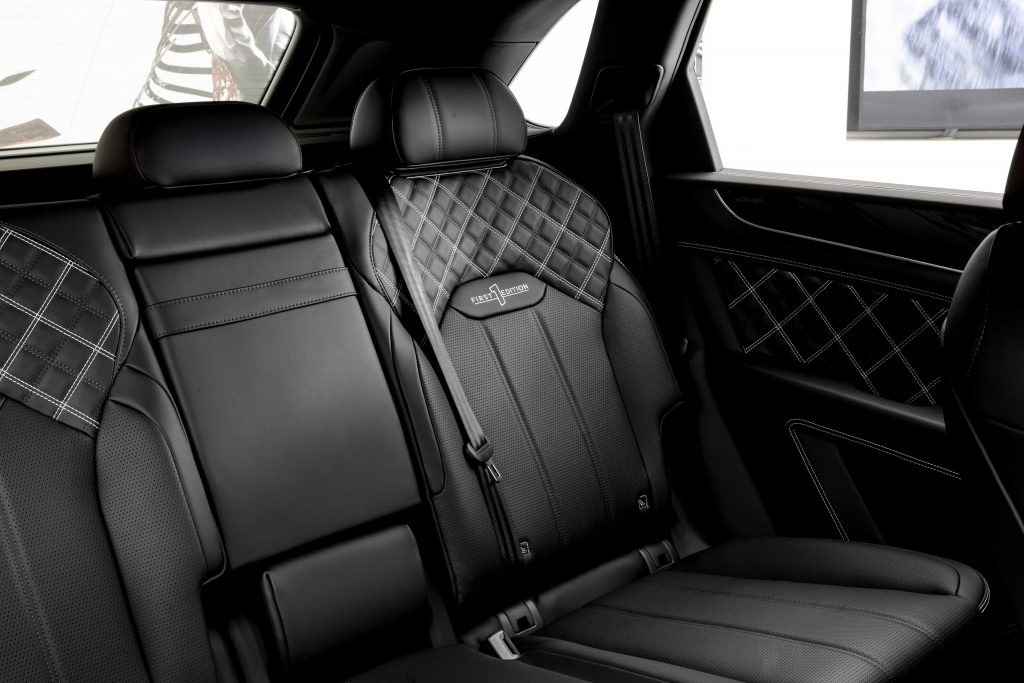 Combining the abilities of a performance grand tourer, a luxurious limousine, a spacious family car and an off-roader, the Bentayga follows its predecessor's mantle of having the broadest brief of any car on sale today.
The car that established the luxury SUV sector has been enhanced to create the ultimate in power, luxury and usability. Designed, engineered and handcrafter in Crewe, England, the extraordinary new Bentayga builds further on the outstanding success of its predecessor.
First Edition in Detail
Key to the new Bentayge is its strikingly dynamic look, which draws inspiration from the marque's new design language, introduced by the third-generation Continental GT and all-new Flying Spur. Together, the three cars form a new family that are more visually connected than ever before. The bold styling offers an imposing road presence, with every panel at the front of the car redesigned for a cleaner, modern look.
Available only for a limited period from launch, the new Bentayga V8 First Edition features some of Bentley's most desirable options as standard. These include Bentley Dynamic Ride, the pioneering active roll control system, Touring Specification, which brings together a range of technologies to enhance long range, high speed journeys and Mulliner Driving Specification. With the Mulliner Driving Specification, the First Edition sports 22″ Black Painted and Diamond Turned Directional wheels as well as sport pedals to complete the ultimate driving experience.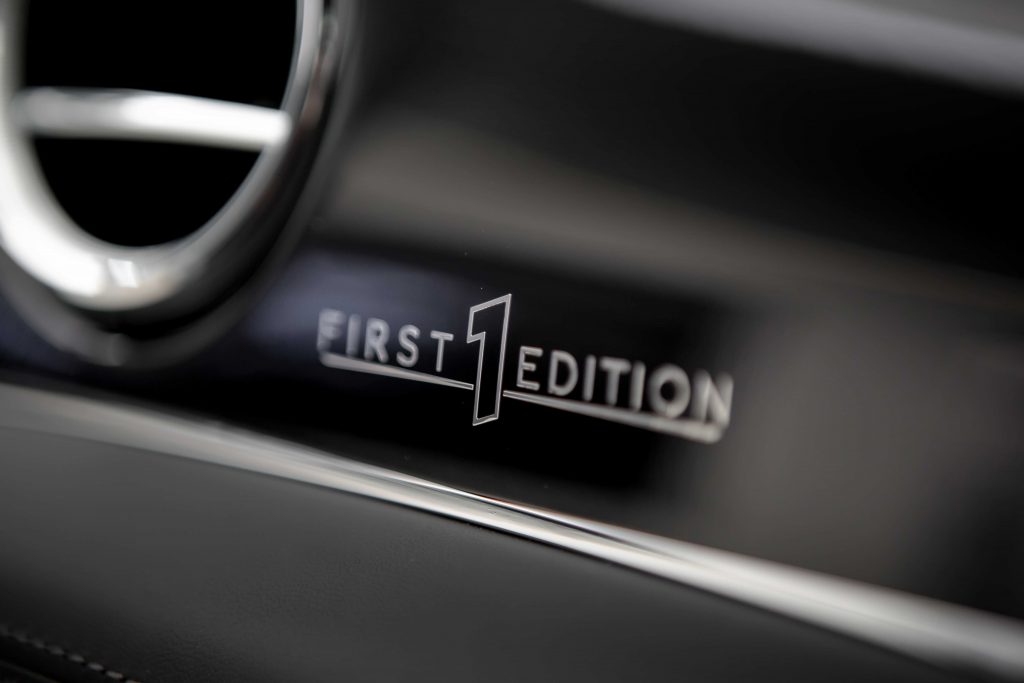 The limited edition proudly displays its First Edition badging on both the exterior and interior of the car, complemented by the illuminated treadplates featuring the 'Bentley' lettering.
The Bentayga's highly praised interior has been siginificantly revised in the latest model. Among the major changes are a new centre fascia and steering wheel, new door trims and all-new seats – now available with ventilation in the rear of the five-seat cabin option. Passengers in the rear also enjoy siginificantly more space, with legroom increased by up to 100 mm depending on configuration.
The First Edition shows off these changes with various combinations of luxurious leather hides and veneer changes, allowing the unique contrast stitching on the diamond quilter areas to stand out. Customers can also opt to have the word 'First Edition' or the Bentley Wings embroidered on the seats as an added touch.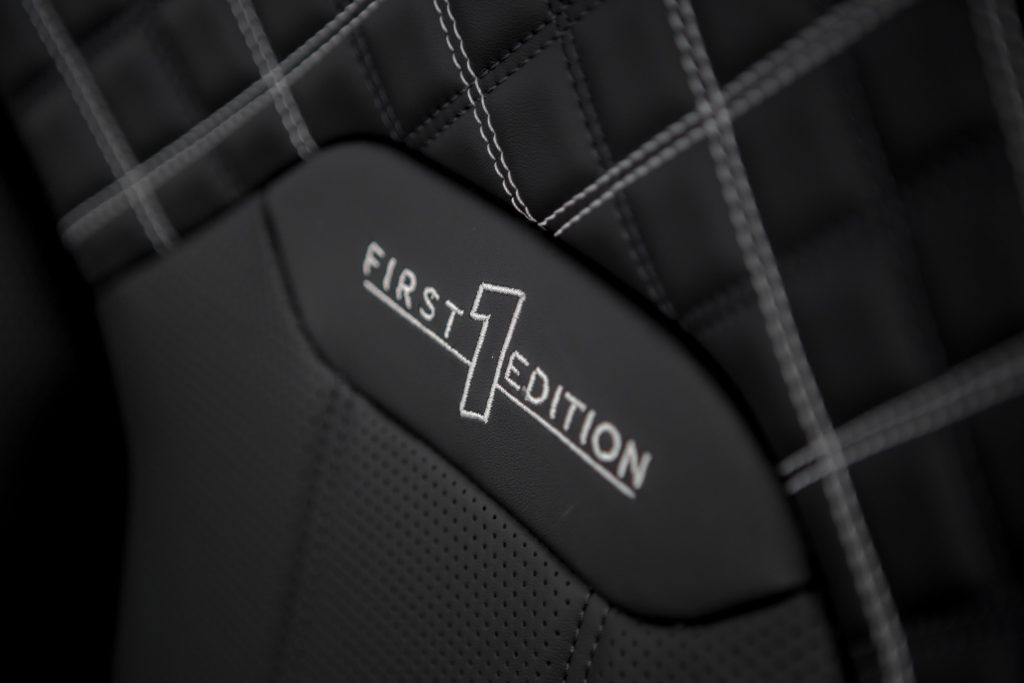 The new Bentayga is characterised by the introduction of a wealth of new, innovative, and technologically advanced features that take the onboard experience to a higher level.
While the new Bentayga offers two levels of audio systems for customers to customise from, the Naim for Bentley system is fitted as standard for the First Edition. The Naim for Bentley delivers 1,780 W of power via no less than 20 speakers including active bass speakers under both front seats. with super-tweeter located in each A and B-pillar for higher frequencies. Unmatched in the automotive sector, Naim for Bentley audio also offers eight listening modes, ranging from Digital Media to Classic. The Naim for Bentley speaker grilles are redesigned and include an illuminated Naim badge.
The First Edition is no different when it comes to the new Bentayga's unrivalled performance. Powered by Bentley's proven 4.0-litre, 32 valve dual twin-scroll turbocharged V8 petrol engine, the new Bentayga combines immense power with impressive fuel economy. Mated with an eight-speed automatic gearbox, the V8 offers supercar performance, developing 550PS and 770Nm of torque, resulting in a top speed of 290 km/h and 0-100 km/h in 4.5 seconds.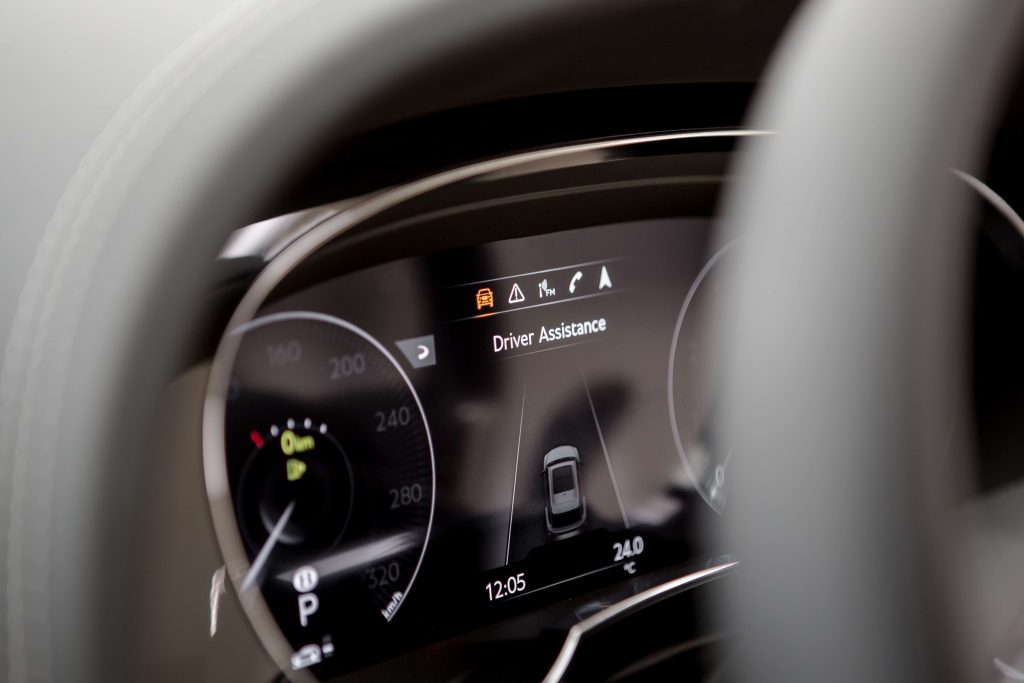 The class-leading performance of the new Bentayga V8 is complemented by a range of 639 km, with CO2 emissions of 302g/km. This refined efficiency (13.3 l/100 km combined) is partly due to the ability of the engine to deactivate four of its eight cylinders in suitable conditions, with compromising the drive.
The all-new Bentayga is now available from RM743,900, with the Bentayga V8 First Edition available from RM935,000 – both prices are before duty, tax, insurance and registration. Customers deliveries will be commencing in Q4, with showroom units arriving soon and limited cars available for 2020 delivery.