Motorsports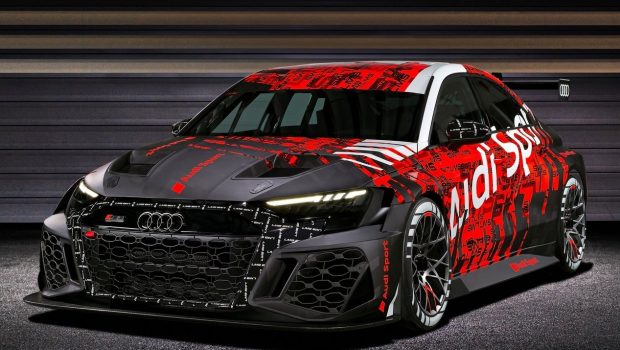 Published on February 6th, 2021 | by Joshua Chin
0
Audi Sport Reveals New RS3 LMS For TCR Racing
Look forward to this new Audi RS3 race car going wheel-to-wheel in the next racing season. 
Audi Sport has recently unveiled its new RS3 LMS. Designed for use in global TCR racing, this second iteration of the German automaker's entry-level race car has received some notable updates over its incredibly successful predecessor.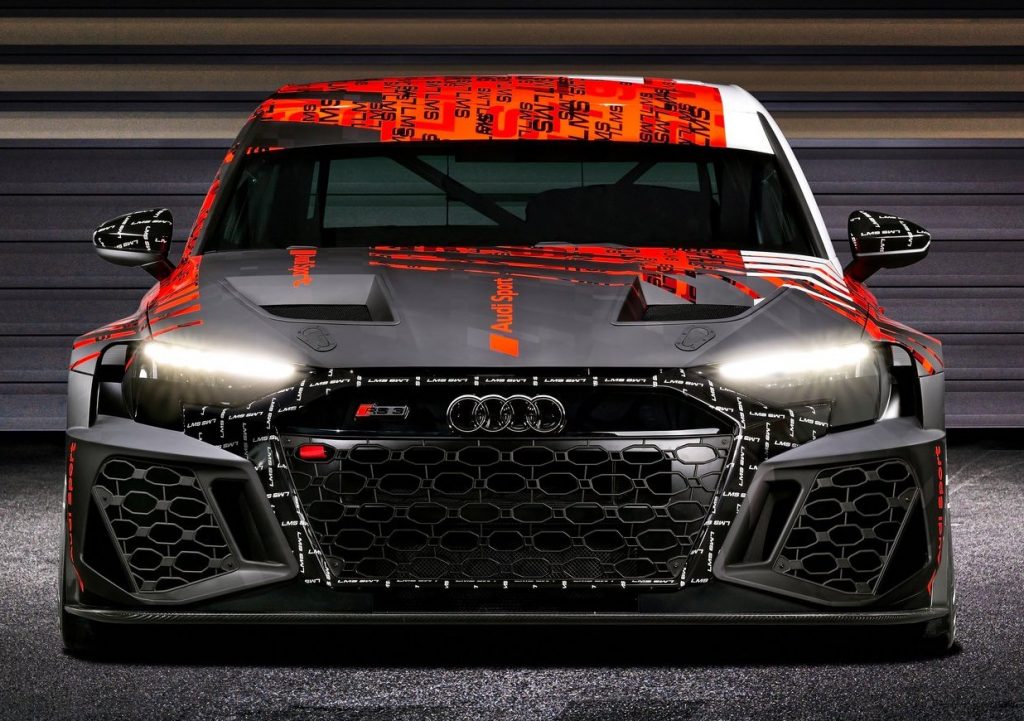 Starting from the exterior, the most important distinction to this new race spec RS3 is that its aero mods are now supposedly more harmonious and aerodynamically efficient than before. Having said that, there are still some over-the-top racing touches like the huge fixed rear wing, massive hexagonal front grille, central-exit exhaust, as well as the striking Audi Sport livery on this particular pilot model.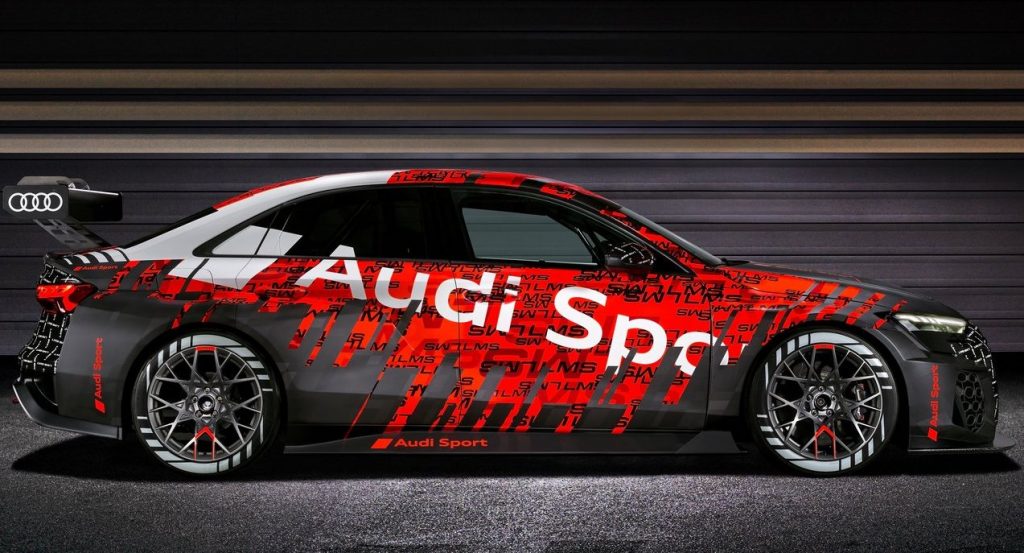 Under the hood meanwhile, this new race car is fitted with the forth iteration of Audi's EA888 2.0 turbocharged four-cylinder. Featuring much of the same components as the stock road-going engine (save for the valve cover breather, exhaust system and two additional water coolers) as per TCR regulations, this RS3 LMS is still able send a healthy 340 hp and 420 Nm through its front wheels via a revised six-speed Hewland sequential transmission.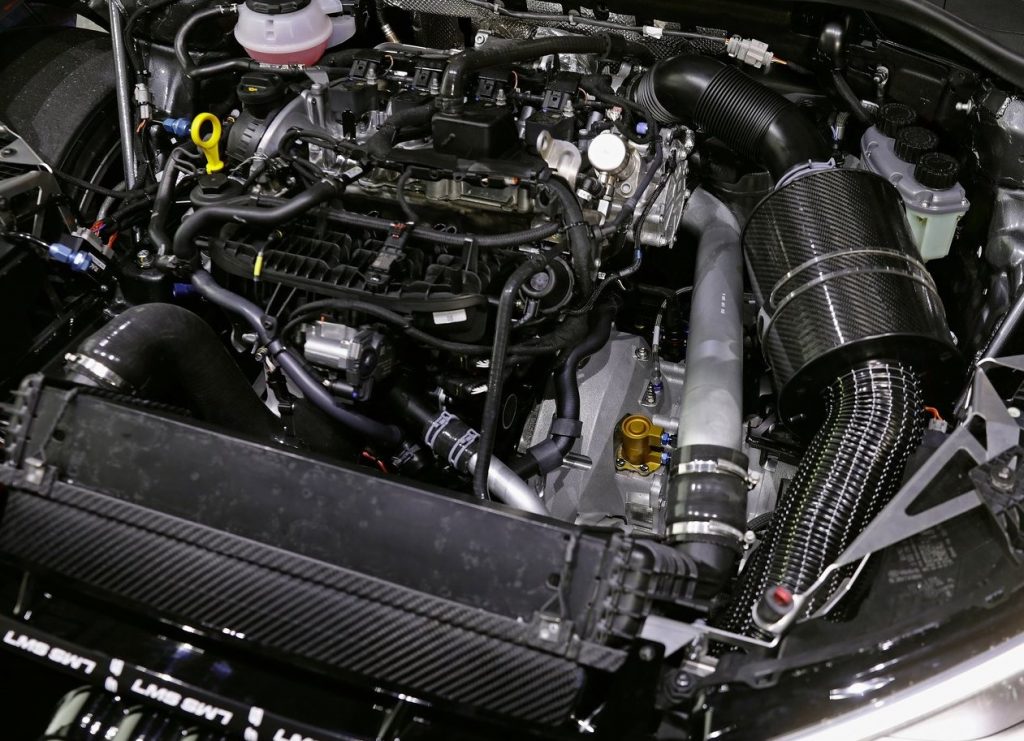 Speaking of the wheels, Audi has also made some significant changes to what keeps them on the tarmac, with a new McPherson design on the front axle and the standard fitment of track rods on the four-link rear axle. Other significant performance enhancements include uprated brakes, a new twin-plate clutch and a new multi-disk limited slip differential.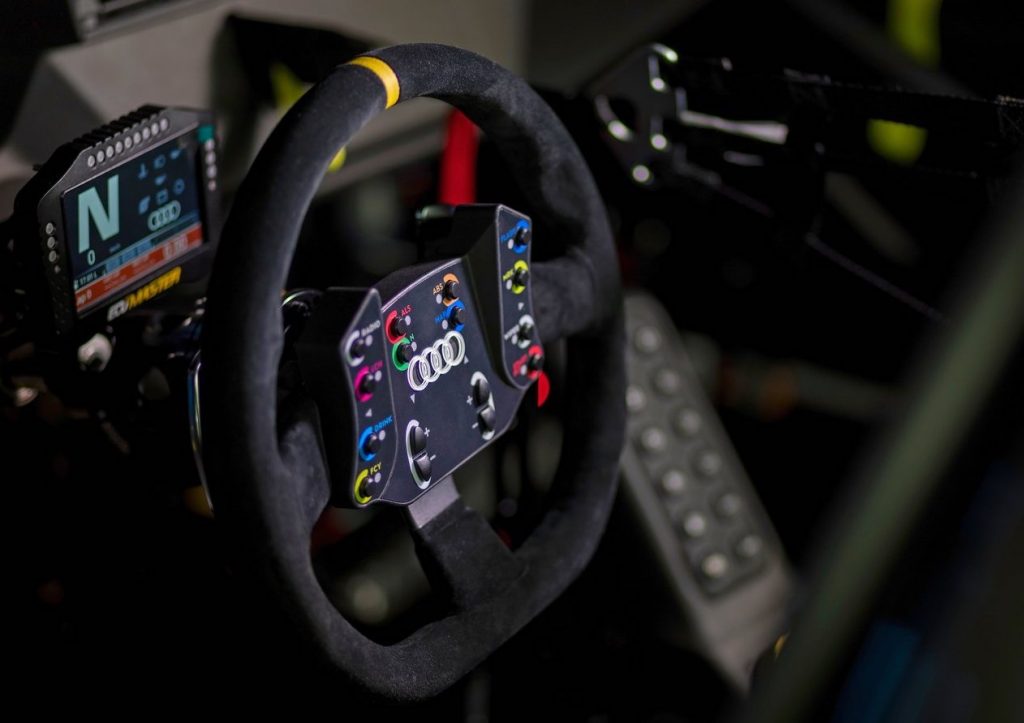 On the safety side of things, a sturdy metal roll cage, a six point racing harness, a roof hatch, a FIA FT3 compliant fuel tank, a polycarbonate rear window and a fire extinguishing system are all standard on the RS3 LMS. To add to that, the more ergonomic cockpit on this new race car also features the standard Audi Sport Protection Seat, with the option of even more elaborate seat-wrapping safety nets on the right and left to provide additional protection for the driver.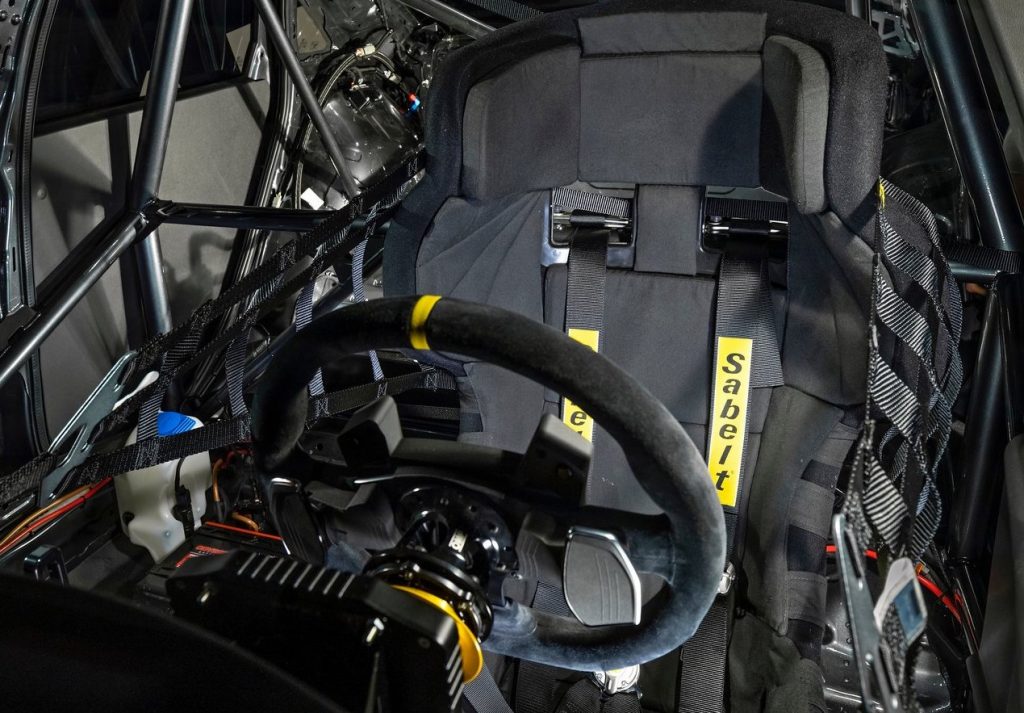 Talking more about its predecessor for a moment, a total of 180 of the first generation RS3 LMS race cars were produced over the span of the last four years. While already a commercial success in its own right, perhaps what is more impressive is that this outgoing model has managed to clinch 279 victories and 764 podium places in 1,051 races worldwide. This is also car that helped its drivers and teams secure 16 titles in drivers' championships and 38 championship successes in various international championships.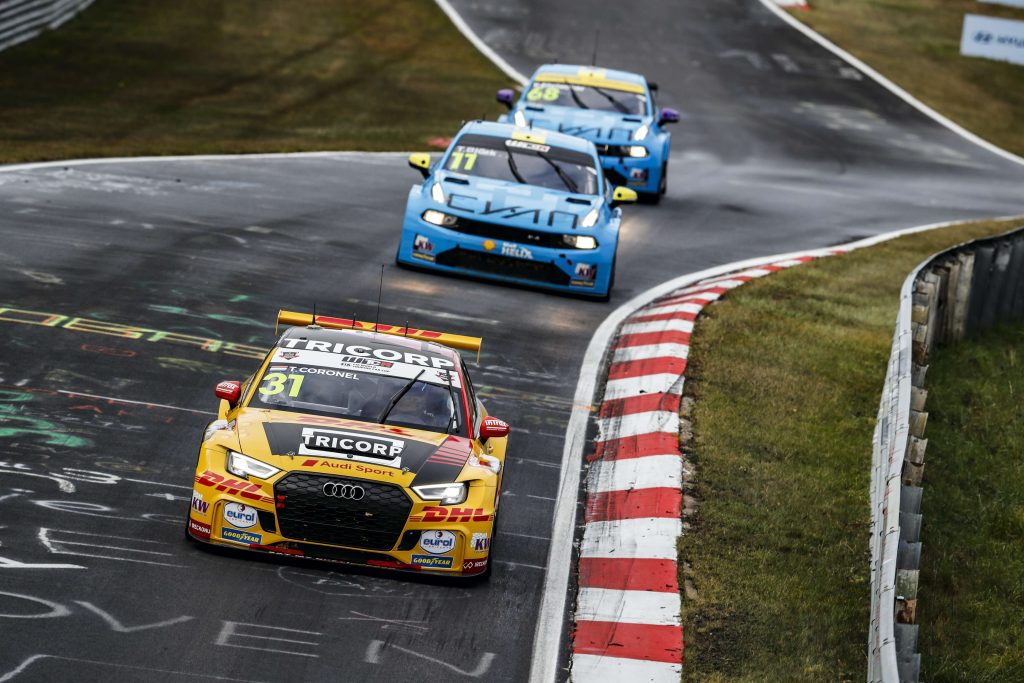 In fact, this particular German touring car was so successful that it has been awarded TCR Model of the Year back in 2018. An accolade which Audi is trying to replicate with this new second generation RS3 LMS. 
Back on the topic of this new race car then, it is currently still undergoing final tests and evaluations before sales to customer racing outfits officially commence towards the end of this year. Therefore, expect see it tearing around the racetracks of the world come the 2022 racing season.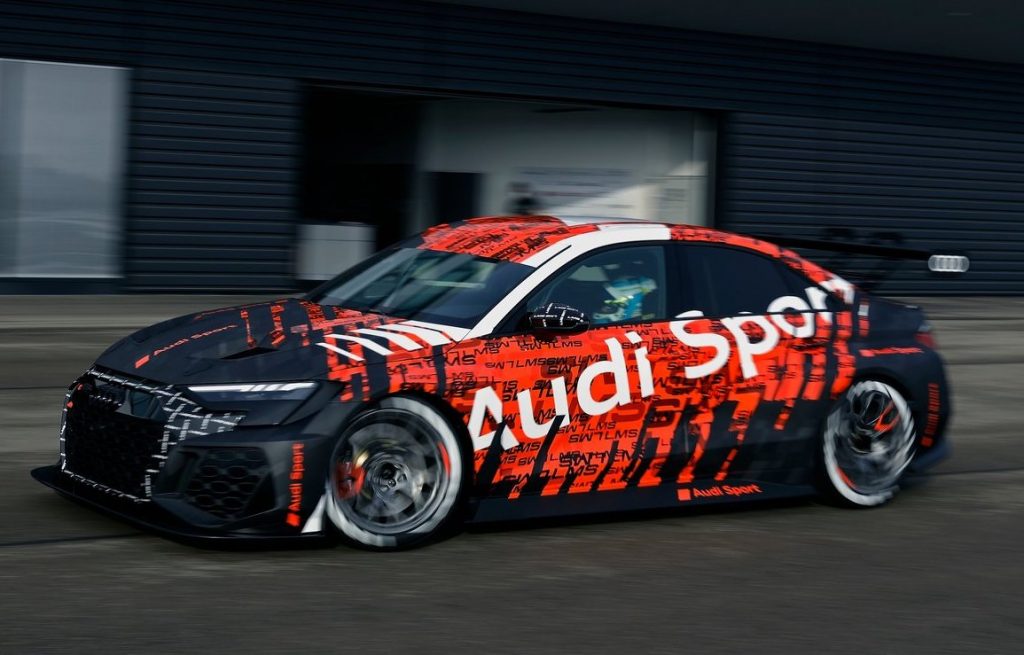 As for the road going RS3, the next generation should be arriving sometime in the next few months. It may not be as mad as its race-bred counterpart, but the rumoured 400 hp from its carry-over 2.5 litre turbocharged five-cylinder is perhaps plenty enough for the open road.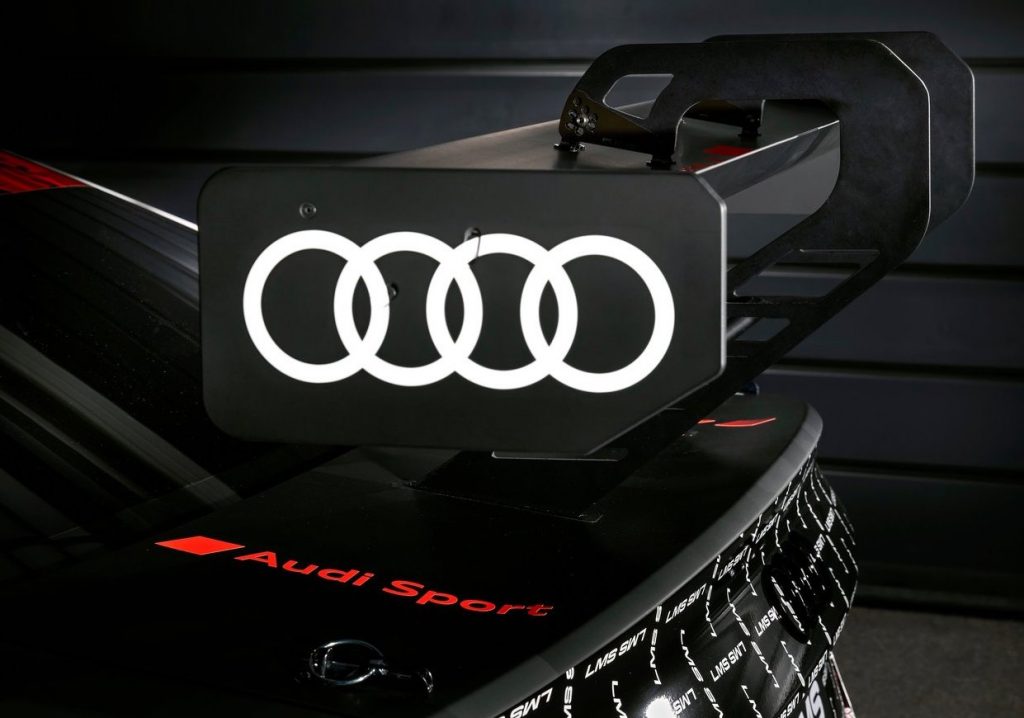 PRESS RELEASE: Audi Sport customer racing continues its model offensive. The second generation of the Audi RS 3 LMS follows in the footsteps of one of the brand's successful touring cars. Improved in many areas, the new model for global TCR racing had its virtual premiere at Audi Sport in Neuburg, Germany on February 5.
"We are underlining the importance of motorsport for our road-going products and presenting a race car still in disguise before the spearhead of the corresponding production model is on the market," says Julius Seebach, Managing Director Audi Sport GmbH and responsible for Audi Motorsport. "The Audi RS 3 LMS is a clear commitment to customer racing and stands for records in our program. We want to continue the remarkable series of successes of the first generation with the new model."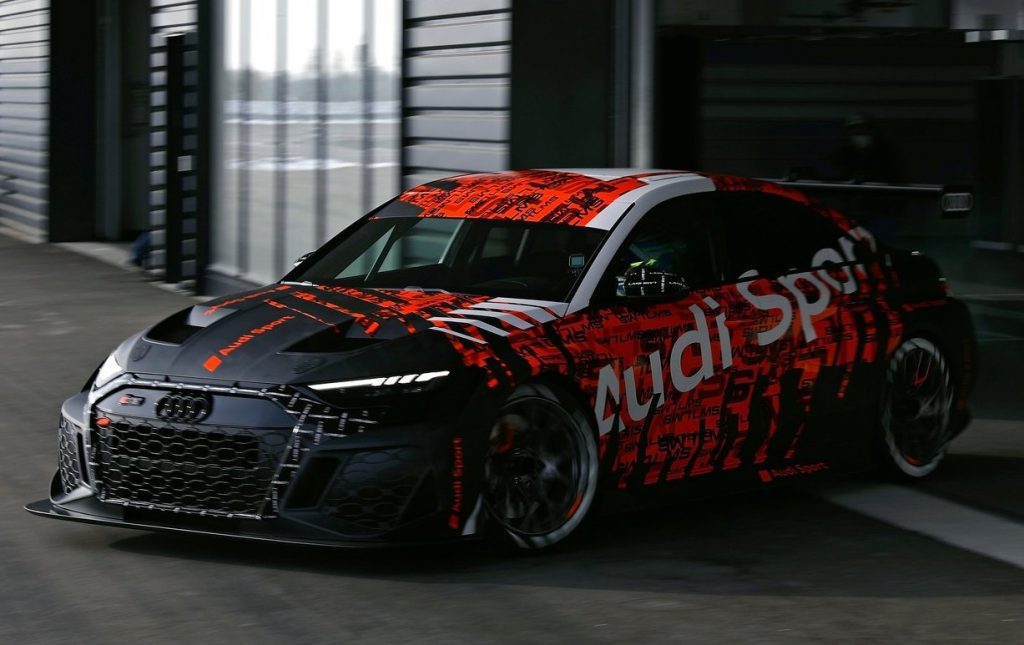 No other customer racing car with the four rings has been produced as often in a single generation as the first-generation RS 3 LMS, of which 180 units have been built. The compact race car is not only a top performer commercially, but also in sporting terms: In just four years, the entry-level touring car achieved 764 podium places in 1,051 races worldwide, including 279 victories. 16 titles in drivers' championships and 38 championship successes in other categories round off its record, including the title of TCR Model of the Year 2018.
"The development goals for our latest model focused on the customers," says Chris Reinke, Head of Audi Sport customer racing. "Whether it's about running times or tuning options, safety or ergonomics: we want to offer the teams a car that is even more of a race car than before."
The second-generation Audi RS 3 LMS presents itself with new developments in all areas that serve two goals: To make the production-based entry-level model an even better race car and to optimize customer benefits in all areas. Despite this, the model remains affordable in purchase and maintenance, offers an even higher level of safety and provides plenty of driving pleasure with up to 250 kW (340 hp).