Automotive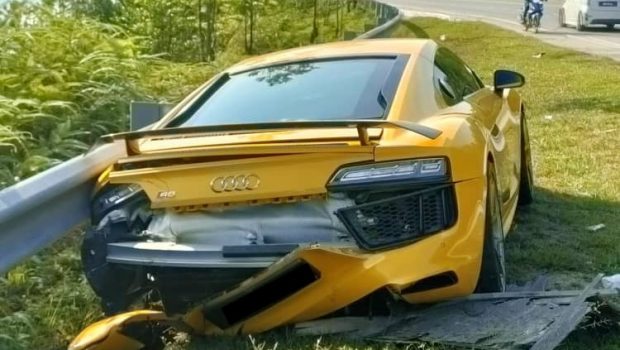 Published on February 15th, 2021 | by Joshua Chin
0
Audi R8 Loses Wheel After Sliding Into Highway Barrier
This bright yellow Audi supercar lost a wheel after its driver lost control of the car. 
Many might say that Quattro is king when it comes to grip, though even the best all-wheel drive system might still not be able to save one's bacon in some cases. A sentiment that is perhaps most likely shared by the driver of this yellow Audi R8 which has crashed out in a rather interesting fashion recently. 
Thus far, there has been no further details yet regarding when and where exactly this accident occurred, or even the cause of this accident in the first place. What is being unofficially reported though is that this was a solo accident, with no other parties supposedly involved aside from the unfortunate R8.  
Moreover, from the pictures at least, the occupant(s) of this German supercar appear to have been able to walk away from the crash. This is especially considering that the side curtain airbag was deployed, and the body shell itself still looks to be in one piece.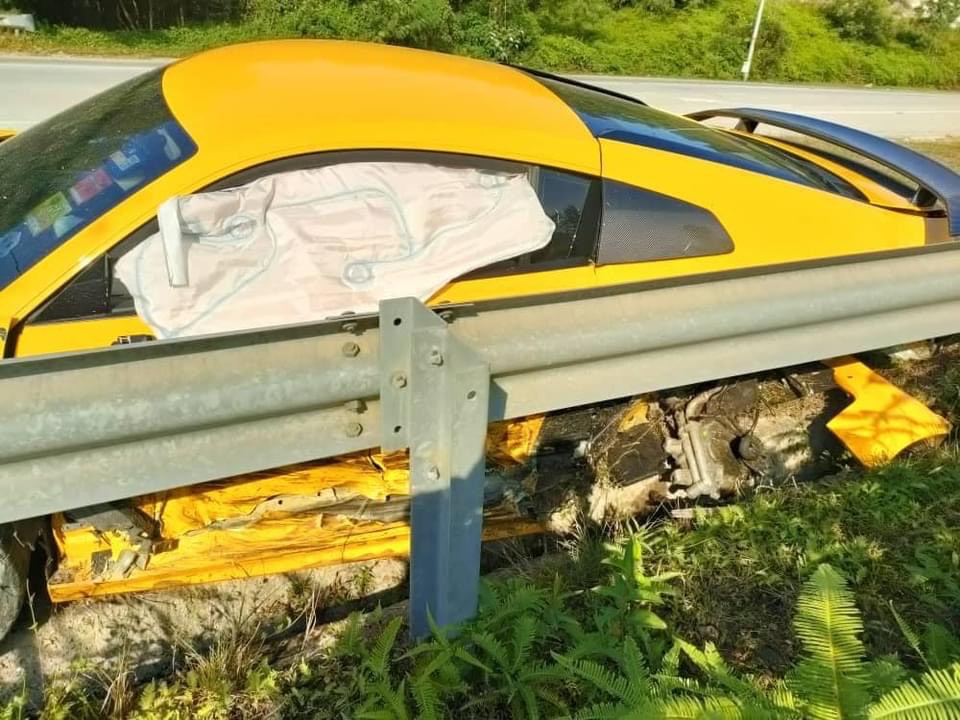 Hopes of driving the Audi out of from where it lays however looks to be slim, as not only is the entire left side of the R8 rather banged up, but the entire left rear wheel has also come detached from the crashed car in question. In fact, it is actually not just the wheel that came detached, but it looks to be the entire hub assembly, which includes the brake and presumably the driveshaft, that is to be found lying in a drain far from the car.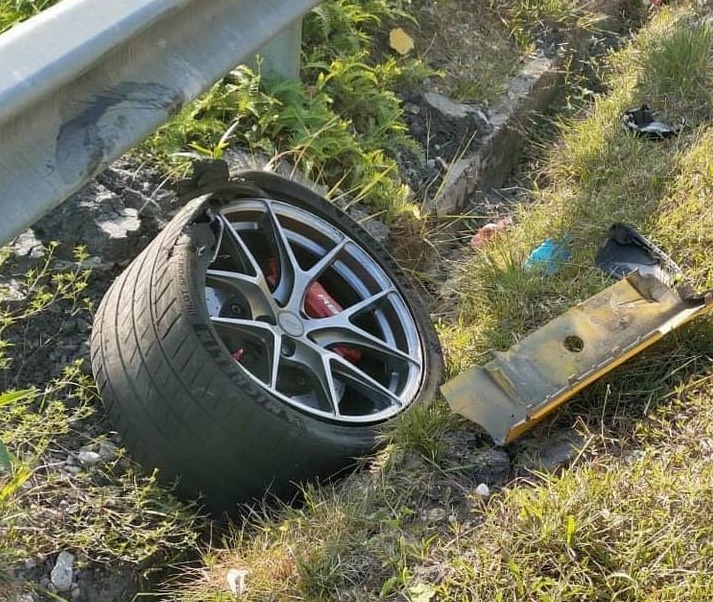 Now as for the cause of this accident, seeing that it was the rear of the car that bore the brunt of the impact, it would most likely point to the fact that the usual cause of supercar accidents, which is that the driver just lost control of the high-horsepower supercar. 
The hilly terrain too where the accident took place may have exacerbated this problem. Applying just a fraction too much throttle at the inopportune instant when the car unsettled (during the undulations) could have unleashed just a bit too much of the 560+ hp from the Audi's mid-mounted V10 at the wrong time, which therefore could have lead to its rear end stepping out of line and hence arrive at such an unfortunate ending as seen here.