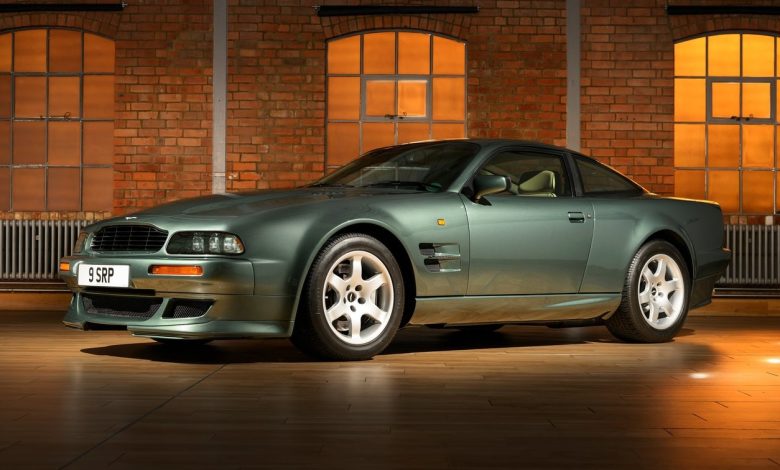 Aston Martin holds a quiet 30th birthday bash for this oft-forgotten monster of a Vantage. 
The Aston Martin Vantage V550 has just turned 30 this year in 2023, but in place of a big song and dance, the British supercar marque has however elected to only commemorate this occasion with a few gorgeous photos of the car in question instead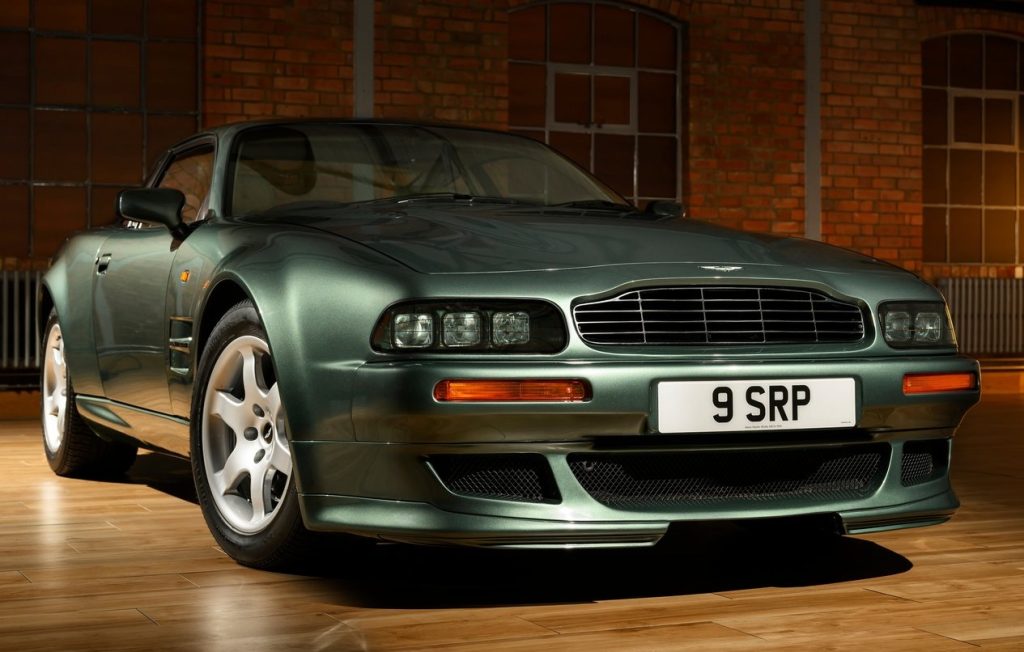 Now while this might seem a tad sad for the Vantage V550, it does nevertheless remain true to the roots of this particular Aston Martin. This was after all a car that was built during the 90s, when its maker was in its most financially precarious position, which is saying something for a company that has been in consistent financial peril since its inception. 
Though quite true to the saying that diamonds are created under pressure, the poor financial state Aston Martin was in did not stop them from creating what was (and still is) one of the maddest supercars ever.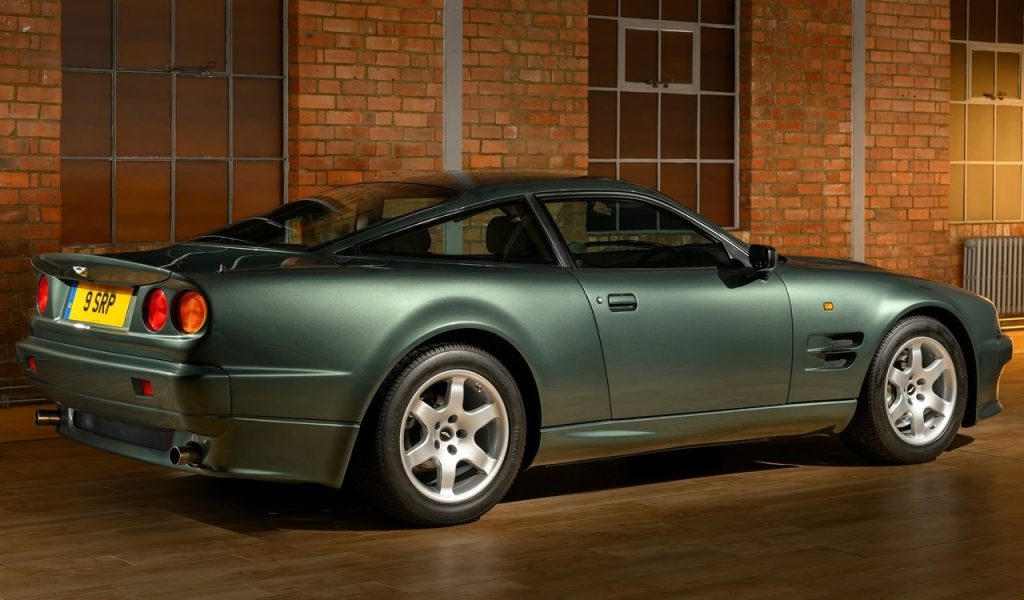 But what madness, you may ask. Doesn't it just look like a rather conventional-looking GT car? Well, there is no certainly denying that, but this rather restrained exterior is suited perfectly to hide the fact that under the hood is a total beast of an engine, with not one, but TWO superchargers.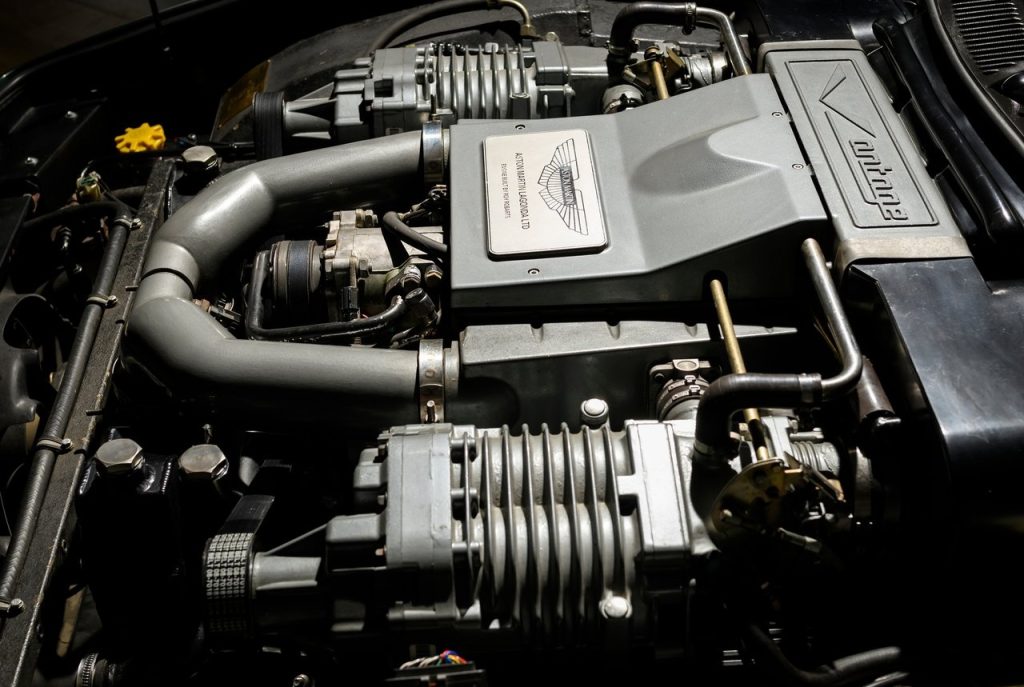 Yes, you read that right, the madmen at Aston Martin had strapped on two Eaton M90 supercharger to the automaker's 5.3-litre quad-cam V8. With one blower feeding each four-pot bank of that hand-built eight-cylinder, the V550 remains the pioneer and currently still one of only two times (the Zenvo being the other one) such a setup has ever been made to work on a production car. 
And as to be rightly expected with such a mad beast between its wings, this once dubbed 'most powerful production powerplant in the world' in the Vantage V550 does have certainly quite a lot of poke. In fact, a certain J. Clarkson once opined of this very Aston Martin: "Calling the performance explosive is like calling the space shuttle jolly clever… you will not have felt, or heard, anything like it in your life before."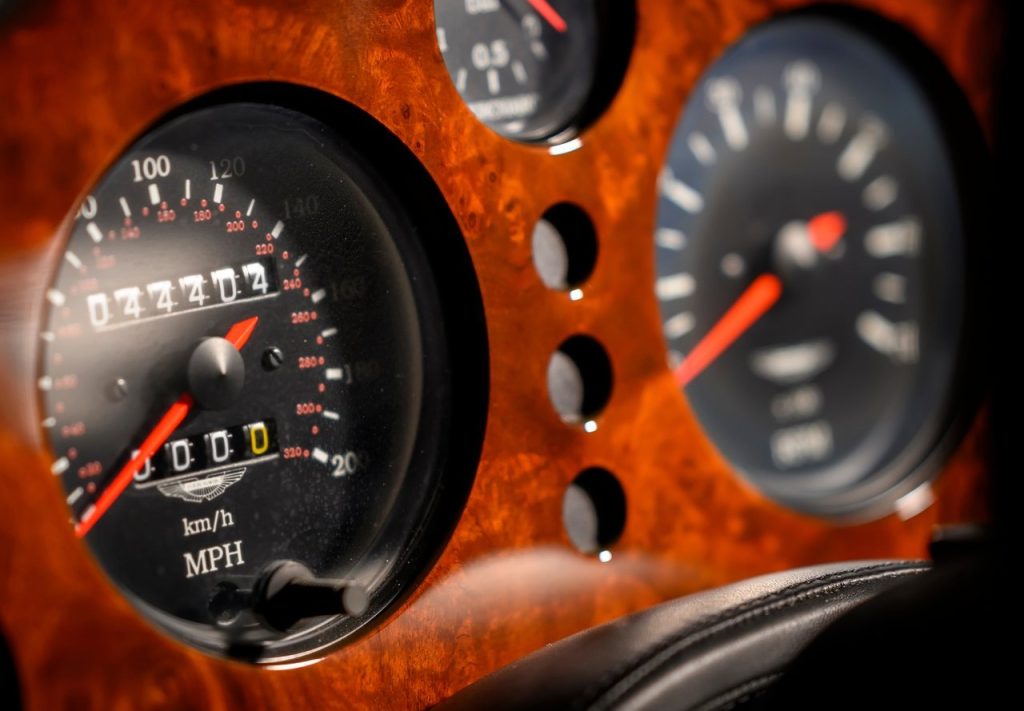 In terms of concrete figures now, true to its name, the Vantage V550 packs 550 hp and almost coincidentally 550 lb-ft of torque too. A handy jump of over 220 hp over its immediate Virage predecessor that ran a naturally-aspirated form of the same engine, this new twin-supercharged setup has thus enabled this near two-tonne grand tourer to actually keep pace with a Ferrari F40 off the lights and to the 100 km/h mark 4.6 seconds later, before hitting its top speed of 300 km/h.  
If however those figures are still perhaps a little pedestrian for anyone, there is actually a V600 variant that was unveiled late in 1998, in which an additional 50 hp and 50 lb-ft of torque was found from this incredible power plant…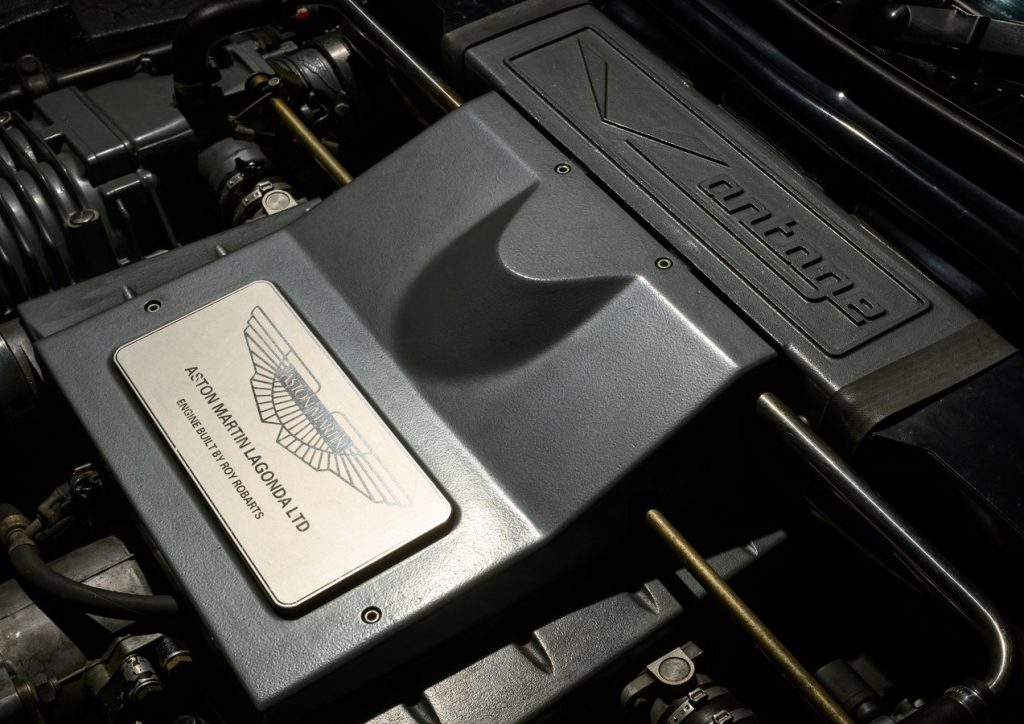 Interestingly enough too, while the engine was certainly the star attraction, the Vantage V550 also had another less-obvious top trump on hand for featuring the largest brakes available on any production car in the world at that time. Hiding behind its 18-inch six-spoke alloy wheels were ventilated discs all round that measured 362 mm at the front with four-piston AP callipers, while its rear came in at 310 mm. Other key technical details on this Aston Martin were for it to come with a mechanical limited slip differential and a six-speed manual transmission as standard.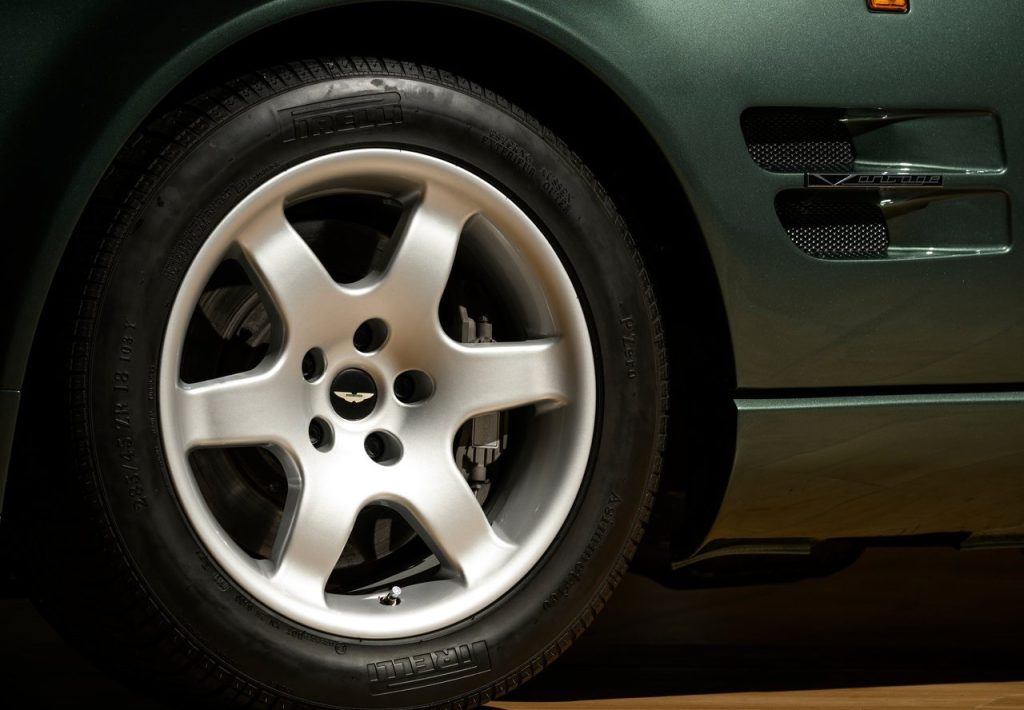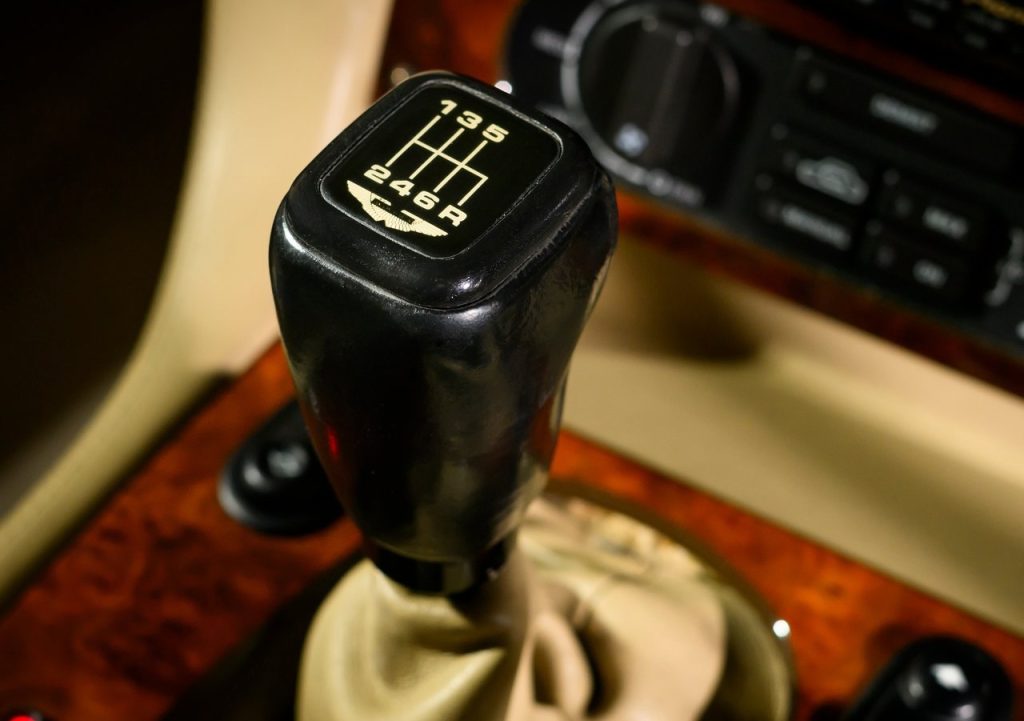 Continuing conveniently on the number six meanwhile, Aston Martin quotes for the Vantage V550 to embrace 'the 'more is more' approach to luxury with features such as no fewer than six headlights', positioned in two banks of three and placed behind heated glass cowling. The British automaker also would like everyone to know that while the Vantage V550 does looks almost identical to the Virage it replaces, in truth only a few of the aluminium panels were carried over and the overwhelming bulk of the design was new.
As proper Vantage V550 geeks would know however, the door mirrors of this Aston Martin came from a Citroen CX, before they were replaced sometime down the line with Jaguar XK8 units. Cars with chassis number 70198 and above also featured the flush-fitting Ford Mondeo door handles with integral keyholes and an improved cooling system.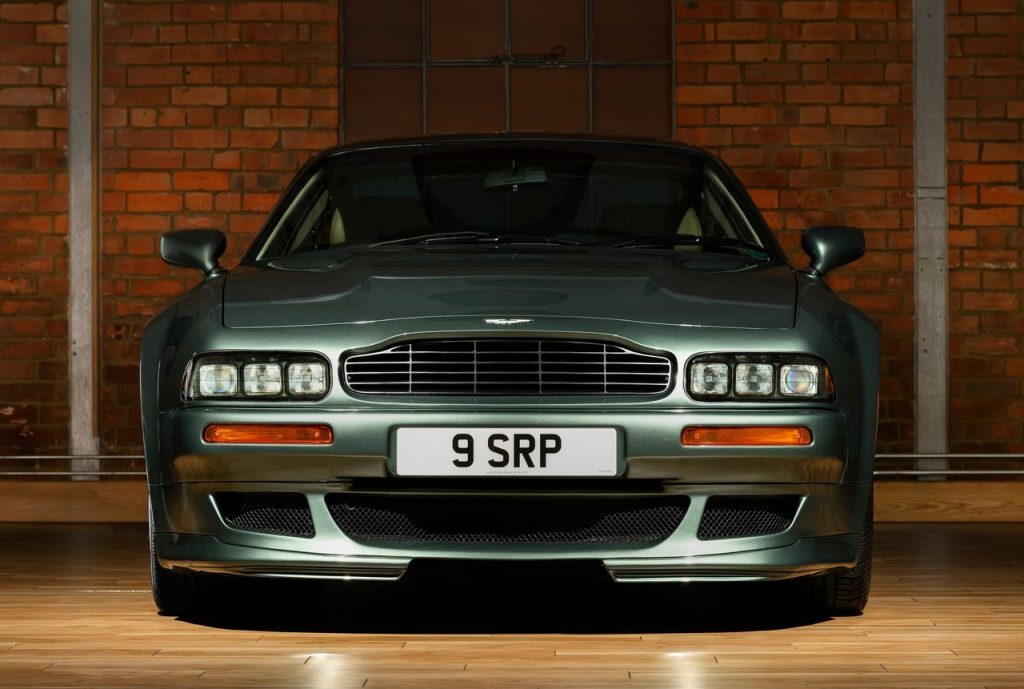 Moving on inside, the Vantage V550 came from an era were Aston Martin were still properly old school British, and thus expectedly has its sumptuously appointed 2+2 cabin decked out in Wilton carpets, Connolly hide and a surfeit of burr walnut veneers. Its four-spoke steering wheel does nevertheless a little bit of tech however, in the form of Aston Martin's first ever airbag.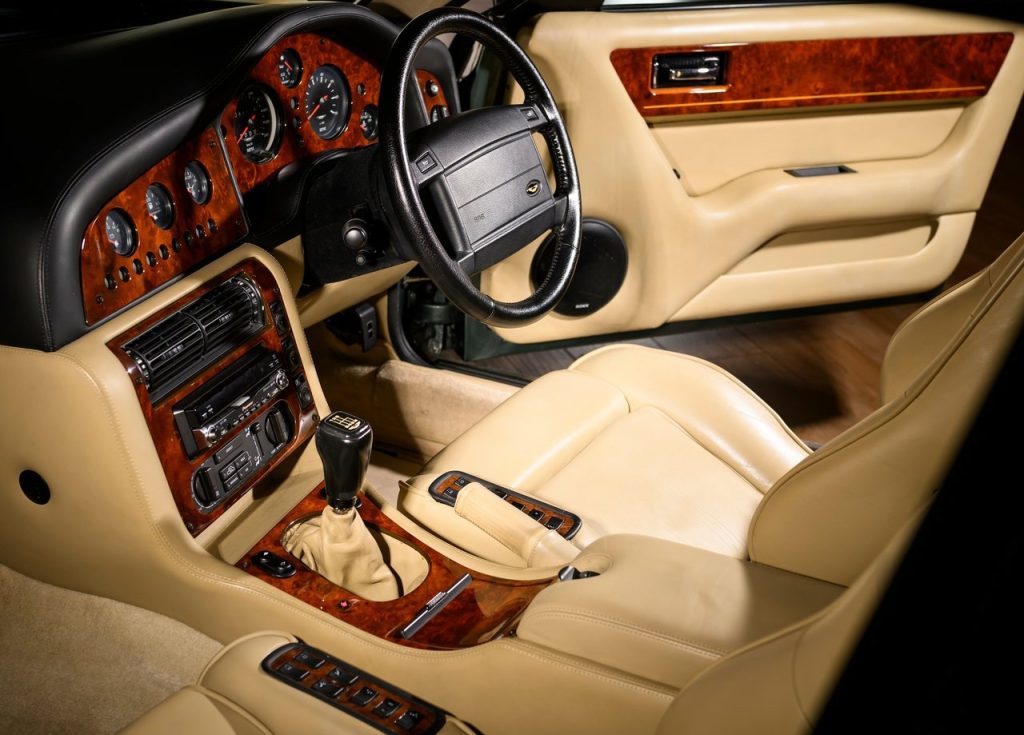 Getting back to the initial topic of why Aston Martin decided only for a quiet celebration for the 30th anniversary for the Vantage V550, while it certainly suits this car's heritage, it could also simply be because not many actually know of this car's existence. Such is as despite having a six-year production span from 1993 to 1999, the total number of Vantage V550s produced (239) is actually less than what the car's top speed. 
A potential cause for the low production number could of course be for the Vantage V550 to have retailed for an eye-watering sum of around £177,000 at launch, which is equivalent to roughly £440,000 in 2023. But with just so few on the road these days, anyone who wants a piece of that twin-supercharged action will likely be having to fork out nearly as much as its launch price today.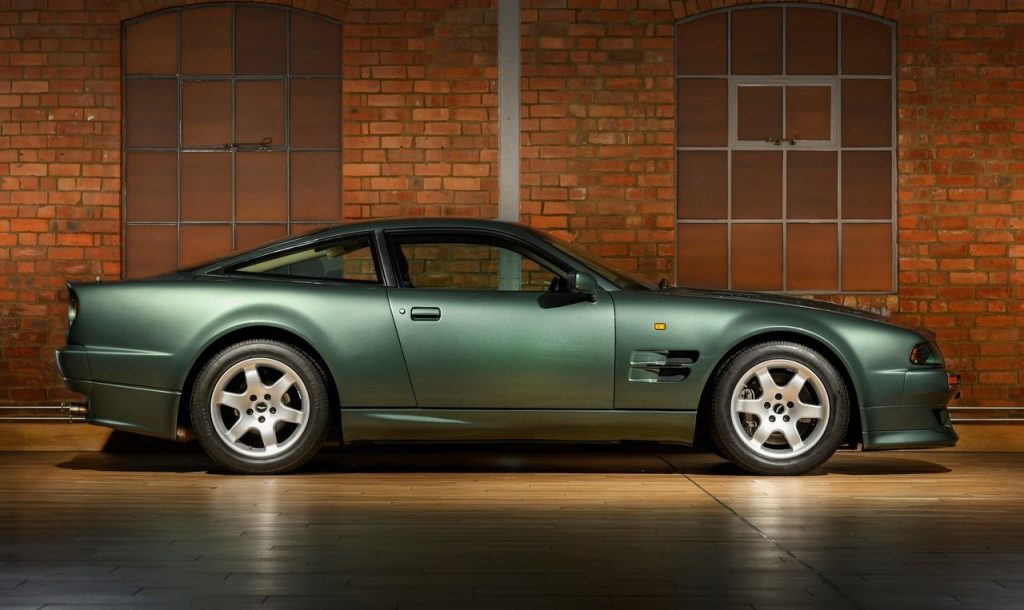 Paul Spires, President of Aston Martin Works in Newport Pagnell, Buckinghamshire, the heritage home of the Aston Martin brand and the place where many of its most iconic models, including the V8 Vantage V550, were built by hand, said: "The V550 holds a particularly special place in my heart, as I know it does for the small band of lucky owners who possess one of these cars. I recall the launch of the car, and can well remember the excitement among dealership staff, and buyers, as the first customer cars began to be delivered from Newport Pagnell 30 years ago. What stands out for me today, though, is the way the V8 Vantage V550 has matured into a genuine modern classic. It is an occasion to see one on the road, let alone be lucky enough to drive one, and I'm delighted that we here at Aston Martin Works continue to service, repair and indeed now restore these exceptional cars."