Reviews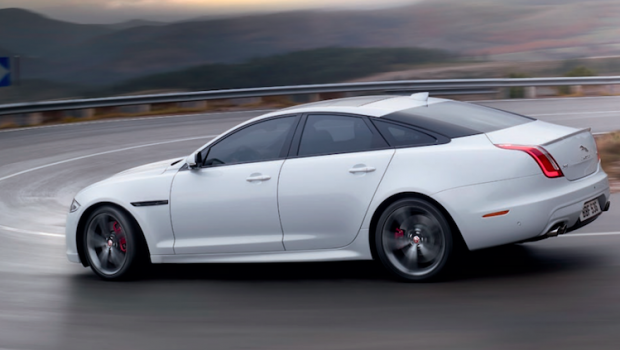 Published on January 4th, 2019 | by Hammer
0
8-year-old Jaguar XJ now at great value from RM155k
This sleek and super luxurious Jaguar XJ arrived in 2010 and it still looks modern and inviting. However, these last 8 years we have been waiting for an all new XJ to appear.
This 8-year old XJ still makes every journey a special occasion, both for the driver and passengers. From the Jaguar 'handshake' as you start the vehicle, to the comfort and support of the sculpted seats, the style and quality of the interior furnishings and the outstanding audio system, every detail has been painstakingly developed to create a truly unique experience.
This Jaguar XJ enjoyed more sumptuous leather than any previous Jaguar. It adorns all of the main surfaces, including the seats, instrument panel, door tops, centre console and armrests. The exclusive Supersport model even has a leather roof-liner.
Like the seams on a hand-tailored Savile Row suit, the soft-grain leather on the seats features beautiful twin-needle stitching. Visually seductive, this complex stitching delivers a feeling of true opulence and style, but in a very modern way.
The driver grips a beautifully-trimmed three-spoke steering wheel, and the broad centre console – positioned further rearward thanks to the absence of a conventional gear lever – helps to provide an intimate, cockpit-like feel.
This 8-year old Jaguar XJ's elegant switchgear and phosphor blue lighting enhance the contemporary, luxurious mood still more. The doors feature a beautiful pannier-style storage compartment, inspired by the look and feel of a high-quality, hand-stitched designer briefcase. Each pannier also features twin-needle stitched leather for a tailored look and feel, complemented by a single chrome highlight running along the edge to emphasise the rich character of both materials.
The simplicity and purity of the interior design emphasises the fine execution of detail. The four spherical air vents contrast a high-gloss piano black finish with chromed metal components. This stylish combination of piano black and chrome is repeated on the centre console; it's deliberately very subtle, with the number of visible switches kept to a minimum.
Centre stage on the instrument panel is an analogue clock, its individual chrome graduations, spun metal face and iridescent blue background inspired by luxury wristwatches. Many of these design details are picked out by the phosphor blue interior lighting, which further helps to create a relaxing and harmonious ambience.
Complete luxury in all weathers and temperatures is provided by a climate control system that can also offer the latest in high-comfort seating systems. The standard climate control system in this Jaguar XJ is a two-zone technology, with independent temperature settings on each side of the vehicle. Long-wheelbase- and higher specification models have a four-zone system, with separate controls and ventilation outlets for the rear seat passengers.
Asking price today starts from just RM155,000 for the 5.0L 2010 version and moves to RM180,000 for the 2012 3.0L petrol version. Sounds tempting right, taking into consideration its great looks, superb luxury and attention grabbing appeal. Most previous owners would have purchased their XJ under their company and so maintenance would have been well looked after with Malaysian's authorized Jaguar dealer, Sisma Auto, so check service history with Sisma Auto to make sure your purchase is trouble free.