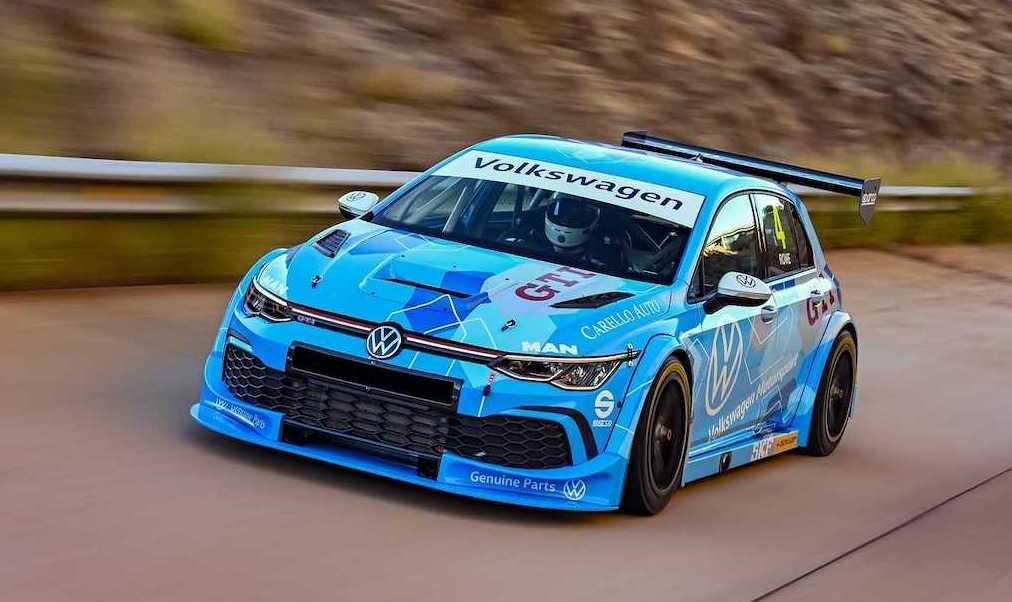 With global lockdown restrictions lifting, racing is coming back from its much extended winter break. As such, racing news has emerged from South Africa with Volkswagen unveiling its new Golf challenger to defend its title in the Global Touring Car (GTC) series. 
Volkswagen has just unveiled its new Volkswagen Golf Mk 8 GTI GTC touring car. Set to compete in the South African premier racing series, this latest generation Golf is set to defend VWs 2019 GTC title after clinched the championship last year with its Jetta saloon.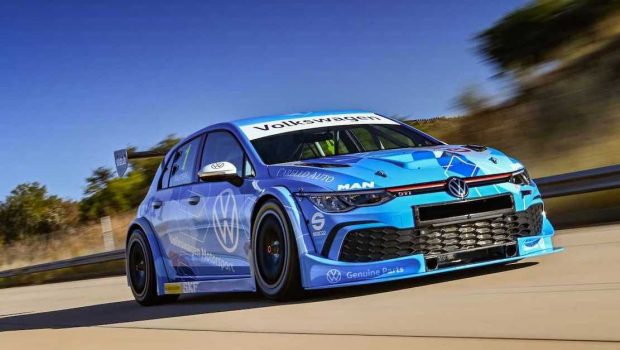 The main reason for this switch to the Golf 8 GTI from the Jetta is that the Volkswagen Jetta used in VW's GTC campaign since 2016 is no longer built in right hand drive, thus it is now the Golf 8 GTI GTC's turn steps up for the German automaker's title defence. 
The specs on this racing Golf is still very much under wraps but what we do know is that underneath this track weapon is a chrome moly tubular chassis for added stiffness. Wider arches help conceal the wider track and slick tires, and a massive rear wing signals racing intent.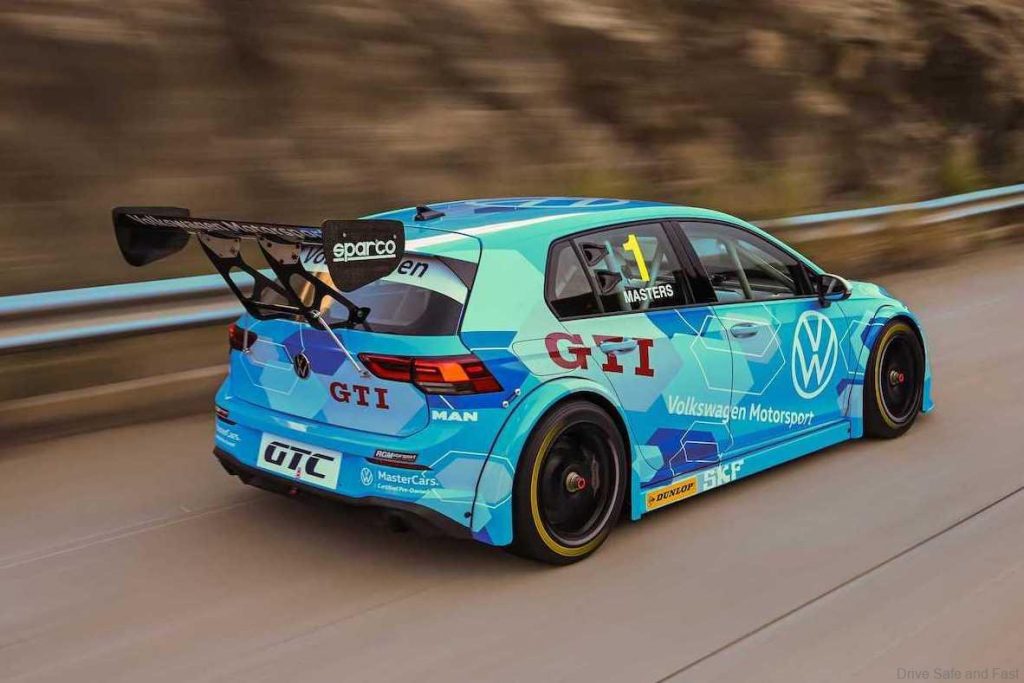 In terms of power, this VW race car utilise the same base 2.0 EA888 engine that found in many VW products today. However the race unit is tuned to Group N specifications, meaning 500 hp and 600 Nm of torque. The transmission set up is a M Trac sequential rear transaxle, indicating that this traditionally front wheel drive hot hatch now drives the rear wheels in racing trim. Brembo brakes provide the stopping power, with 380 mm six piston up fronts and 340 mm at the rear. 
All cars competing in the GTC series run a single ECU to control performance. And to put greater emphasis on driver skill, all GTC cars use the same wheels and tires as the rest of the field.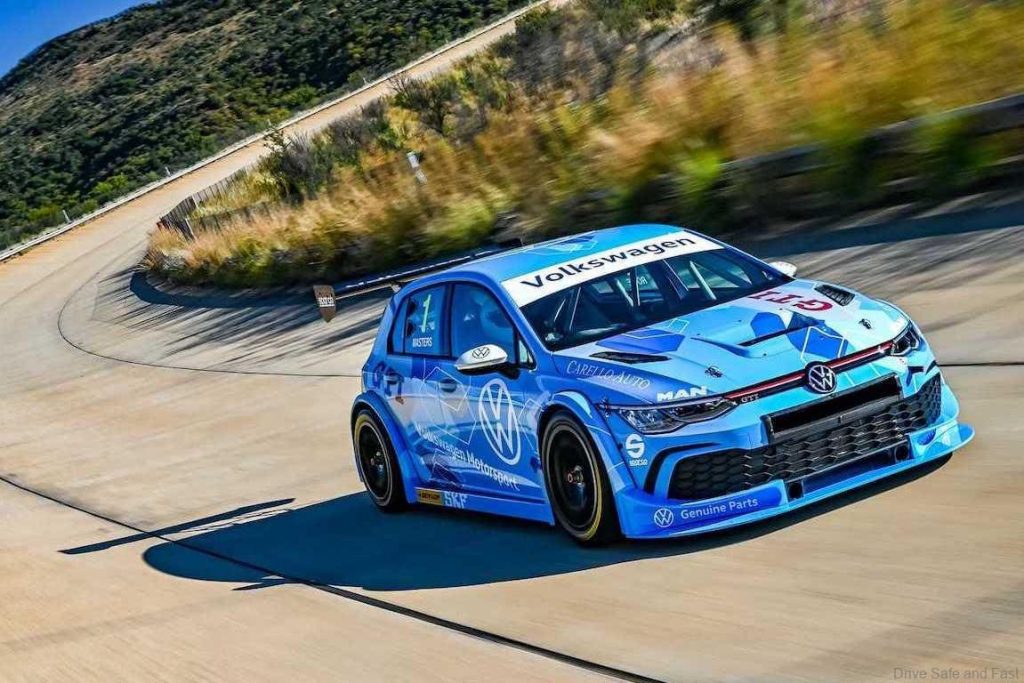 Resplendent in a light blue colour racing scheme, this new VW GTC challenger harks back to the blue and white colour scheme of its all-dominating VW Jetta predecessor. Although to some it may be reminiscent of the Hyundai i30N TCR touring car instead.
This factory backed race team will be competing in the premier GTC1 class of this series. The driver line-up is to include 2019 GTC Champion Keegan Masters and 2016 GTC2 champion Daniel Rowe.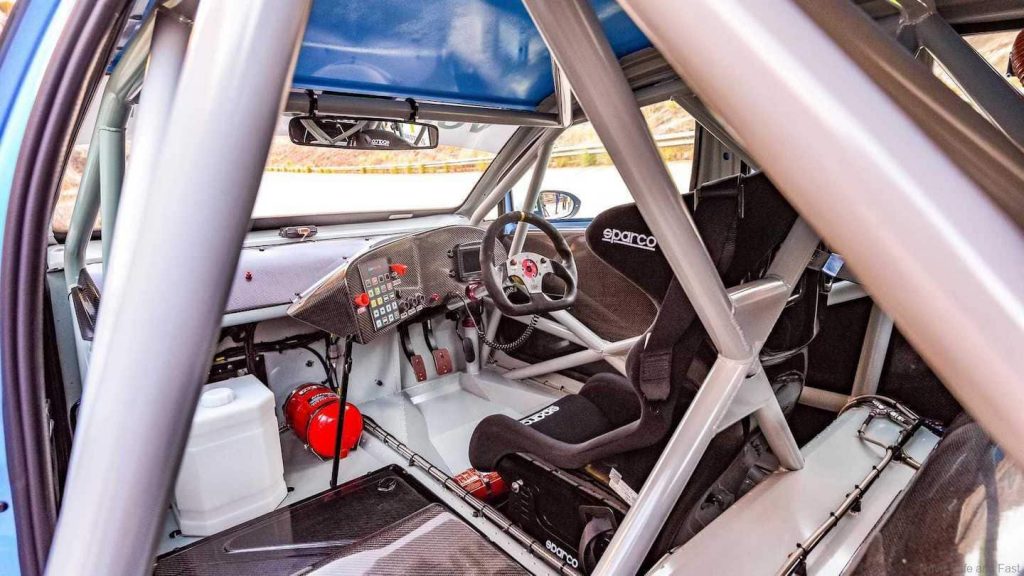 On a test day out with his new GTC challenger, Keegan commented that the new GTI felt lighter and more aerodynamic compared to the previous years' Jetta, which bodes well for VW's continued title fight this year. 
No official date for the title race has been announced yet due to ever-changing lockdown restrictions. Most pundits however expect it to begin in August at the Zwartkops Raceway in Johannesburg.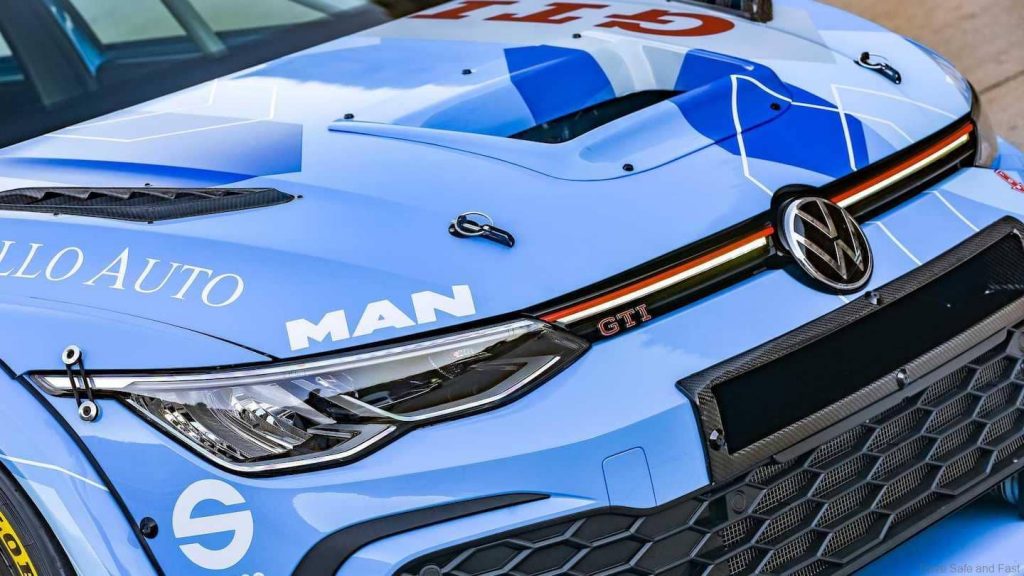 The latest VW Golf Mk 8 GTI is set for its production South African launch in 2021, but it is highly unlikely to be remotely similar to this GTC race car. However this race spec GTI does give us some insight as to what to expect for the production version of this stalwart nameplate in the hot hatch world.