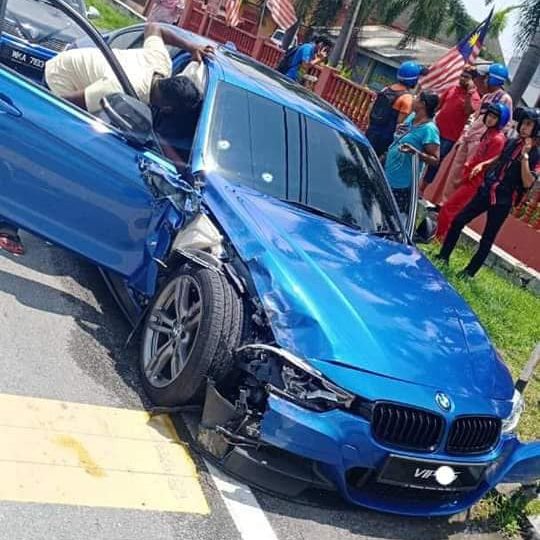 The 5 injured victims during the board daylight shooting included three students. 
News has reached us that there was a drive-by shooting that occurred near Sekolah Menengah Telok Datok in Banting, Selangor yesterday afternoon (25th September).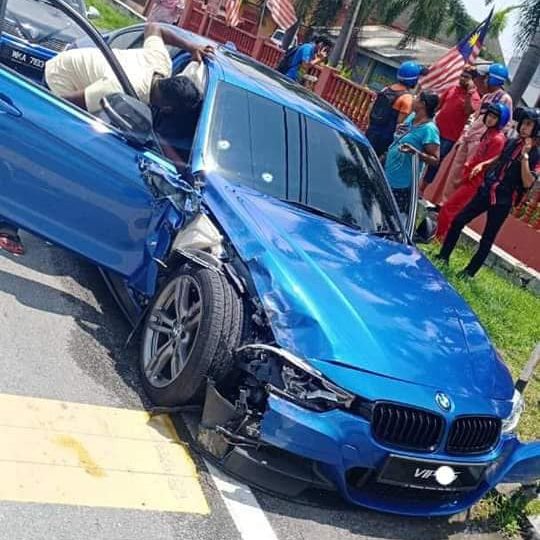 It was reported that two assailants on motorcycles took aim at a blue BMW 3 series right outside the school. The occupants within the 3 series at the time were a bodyguard and his employer, with the bodyguard behind the wheel at the time. 
Both men within the vehicle were allegedly shot at several times during this incident. That said, the shots appeared to be non-lethal. This is because even after being shot, the bodyguard decided to take evasive action against the shooters by accelerating away. Unfortunately for the driver though, this ended in a collision with three students and several cars that were waiting outside the school gates.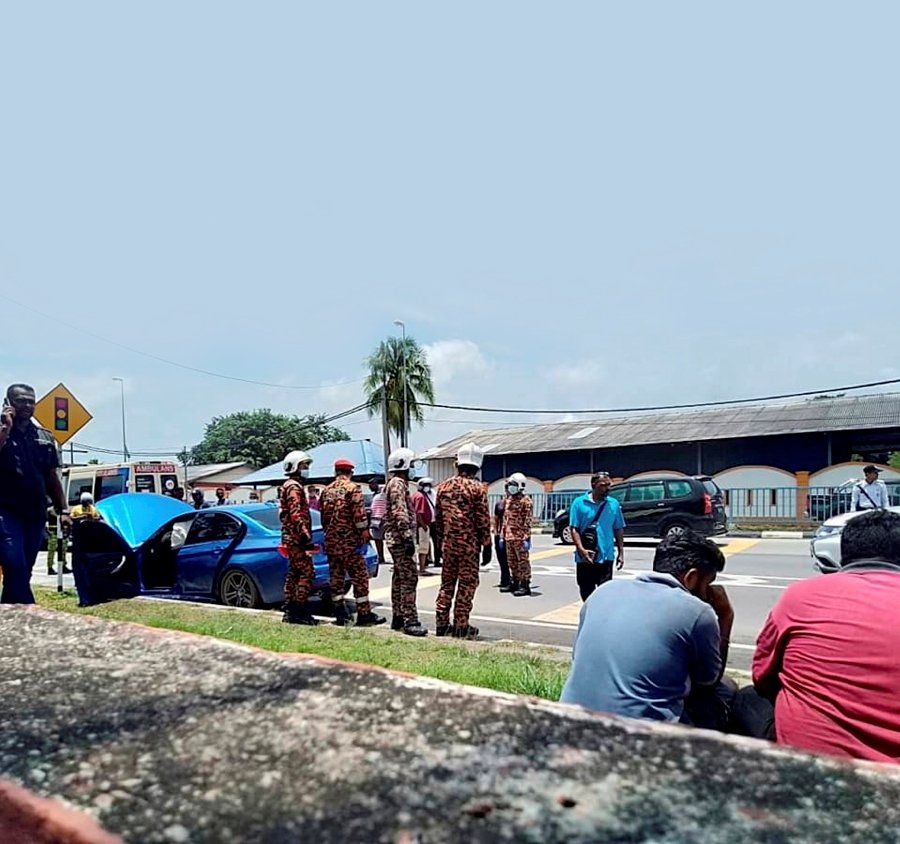 All 5 victims were immediately rushed to Banting Hospital for medical treatment. The two shooting victims are currently in critical condition within the hospital's emergency unit. It was alleged that a few of the gunshots had hit one of the victim's chest, in addition to other parts of his body. The students meanwhile suffered from fractures and various other physical injuries to the leg and neck from being hit by the BMW.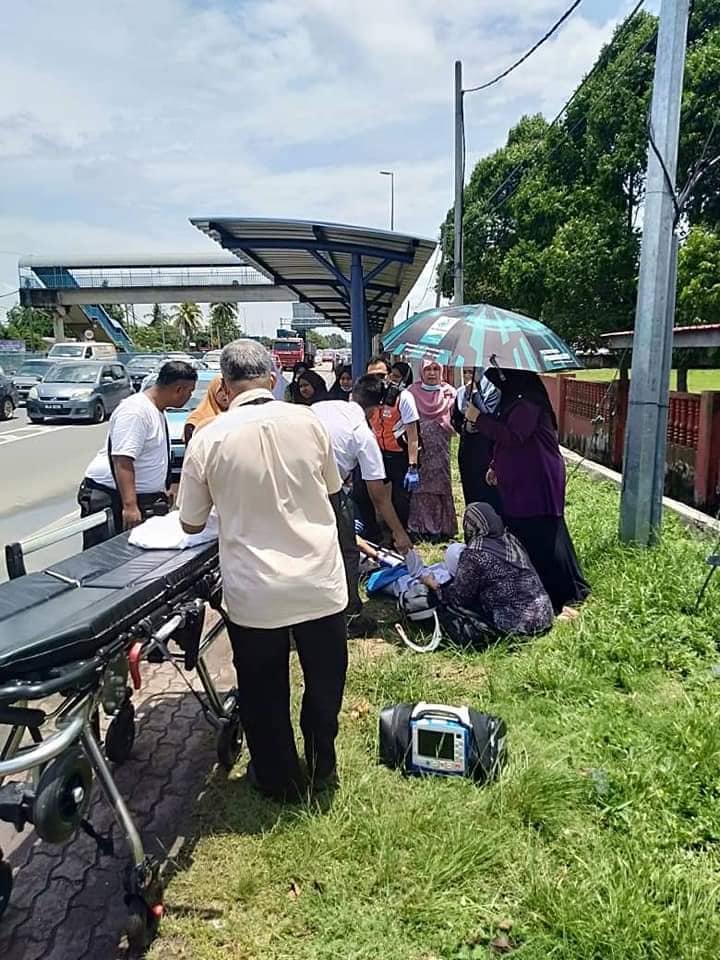 Judging from the damage inflicted to the blue 3 series based on the pictures of the incident, the crash might have occurred at a high speed. Seeing as both front and side curtain airbags have been deployed, in addition to the moderate damage sustained to the front of the Bimmer. It would appear that the accelerating car was stopped by a parked Proton Wira, which bore the brunt of the collision with the BMW. Judging from the pictures too, only two bullets were fired at the car.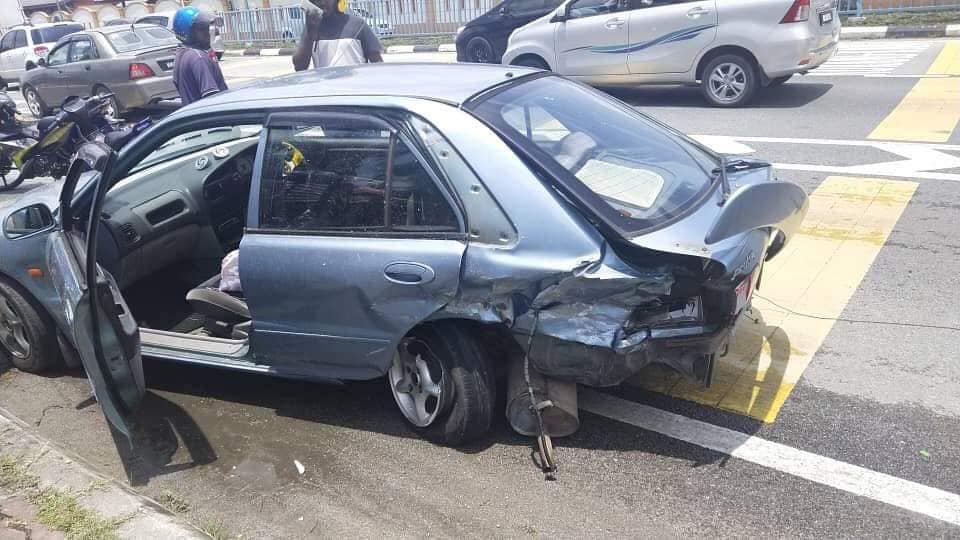 Selangor Criminal Investigation Department (CID) chief Datuk Fadzil Ahmat has said in a statement that based on preliminary investigation, the attack that was initiated by two suspects is possibly related to a misunderstanding between the two parties. It is understood that the gunmen tailed the BMW for a while before opening fire.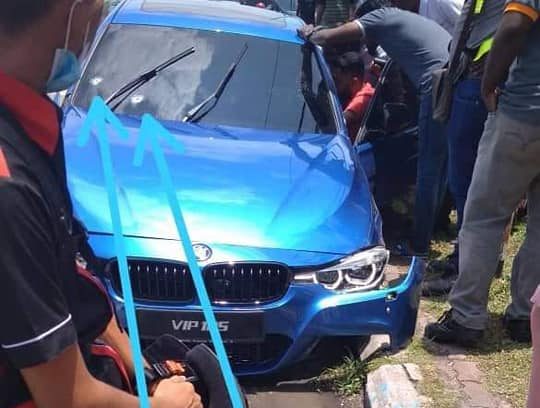 Thus far, the police are still in the midst of identifying the two suspects involved in the drive-by shooting. This case is currently being investigated under Section 307 of the Penal Code for attempted murder.