Cars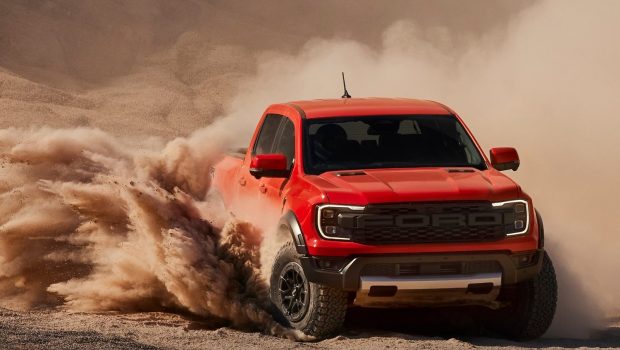 Published on February 25th, 2022 | by Aaron Fernandez
0
2023 Ford Ranger Raptor has just been unveiled
Ford have just announced the global launch of the all-new next generation Ford Ranger Raptor. This new pickup truck is developed by Ford Performance. The all-new Raptor is a performance derivative of the standard Ford Ranger, promising better technology, new hardware, better control and more power.
The second-generation Ford Ranger Raptor is driven forward by a 3.0-liter EcoBoost V6 twin-turbocharged petrol engine. It has been tuned by Ford Performance to produce 288PS and 491Nm of torque. This engine boasts a compacted graphite-iron, making it 75% stronger and 75% stiffer than traditional iron engines.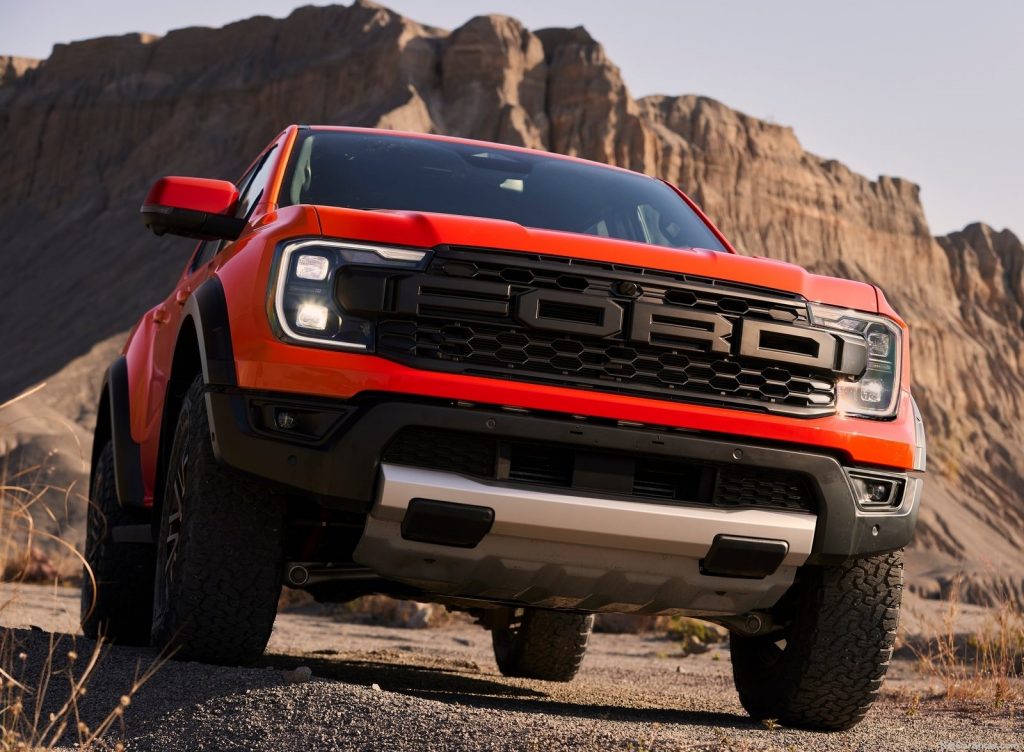 It is a huge upgrade to the first Ford Ranger Raptor as that model was equipped with a 2.0-liter turbo diesel engine, producing 213PS and 500Nm of torque.
Besides that, the new Ranger Raptor has four selectable modes that change the amount of noise coming from the engine, allowing the vehicle to adapt to its vocal character.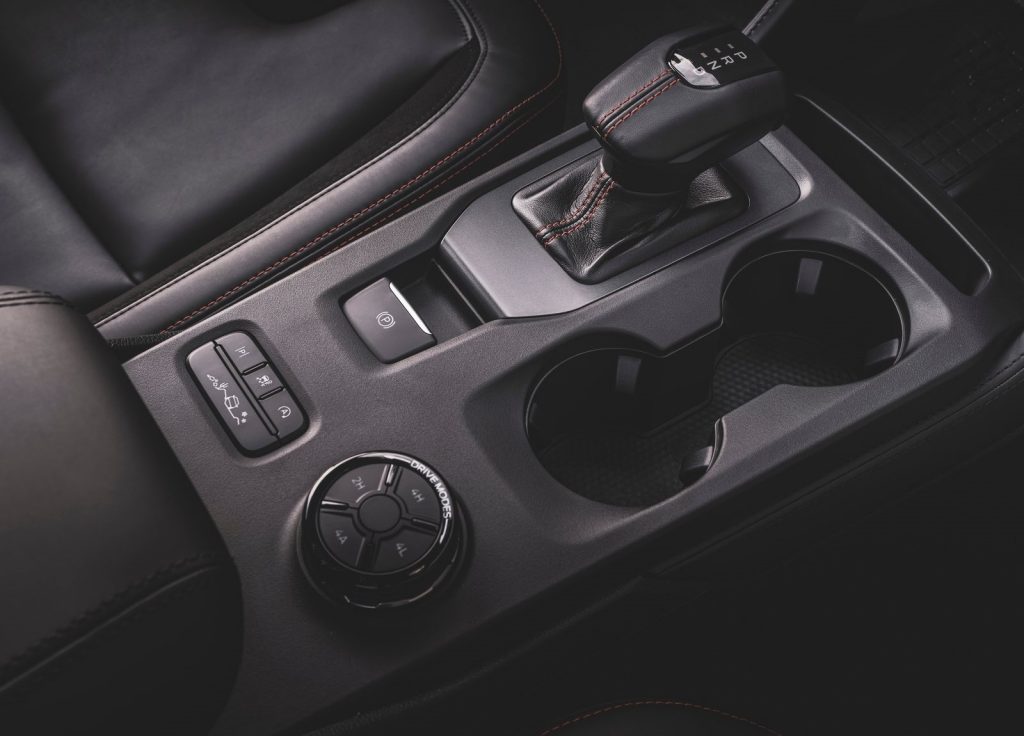 It starts of with 'Quiet', which prioritizes quietness over performance, perfect for strolls in housing areas or nearby hospitals. Then we have 'Normal' which is the intended mode for the pickup truck. It offers an exhaust note with presence which still being quiet enough to roam the streets.
Next is 'Sport', which will probably be the mode of choice for most people. This mode if for the drivers who are going on off-road adventures while embracing the loud roar of the Ford Ranger Raptor's engine. Lastly, we have 'Baja' mode. It is the loudest out of all the modes and is intended for off-road use only due to the volume it produces.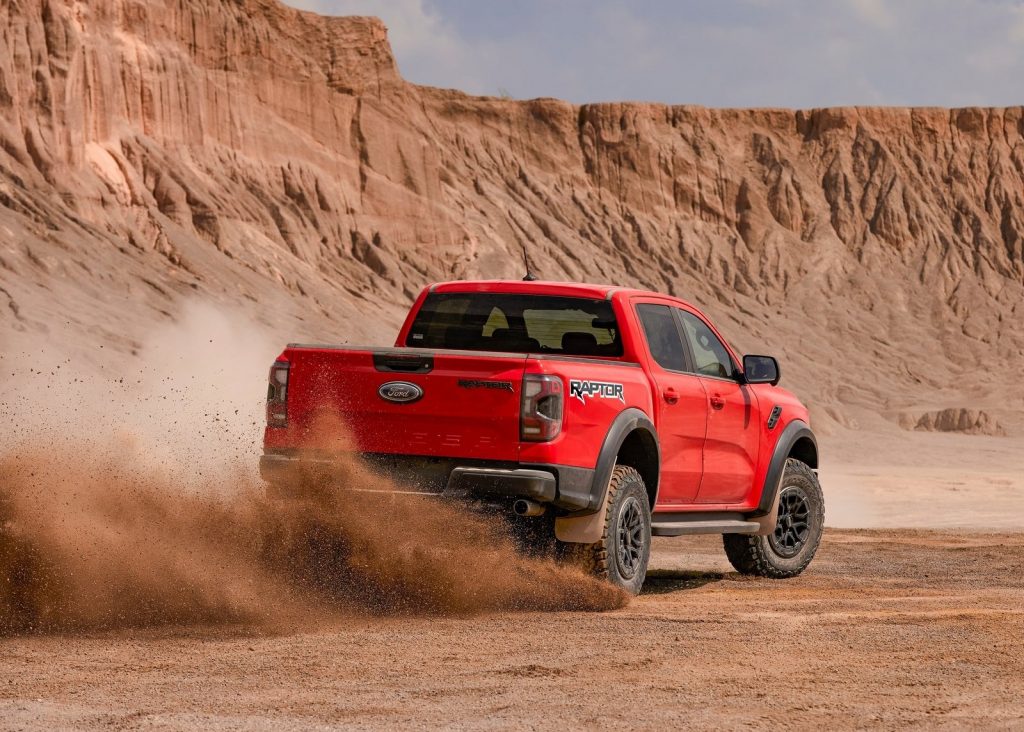 An added bonus only available in 'Baja' mode is a new anti-lag system that keeps the turbochargers spinning for up to three seconds after the driver backs off the throttle. It allows for better acceleration when coming out of corners.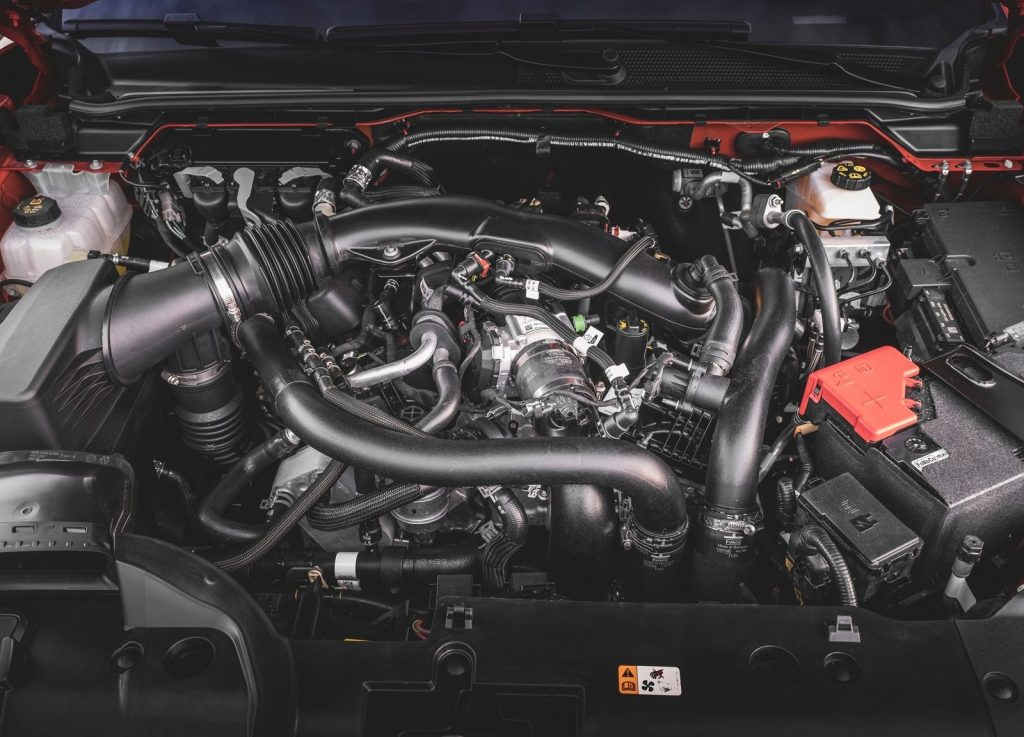 Ford have also decided to completely redesign the suspension on the new Ford Ranger Raptor. It uses tougher but lighter aluminum upper and lower control arms, long travel front and rear suspension and a refined Watt's link rear end. It also features the new FOX Live Valve dampers that feature cutting-edge control technology with position-sensitive damping capability.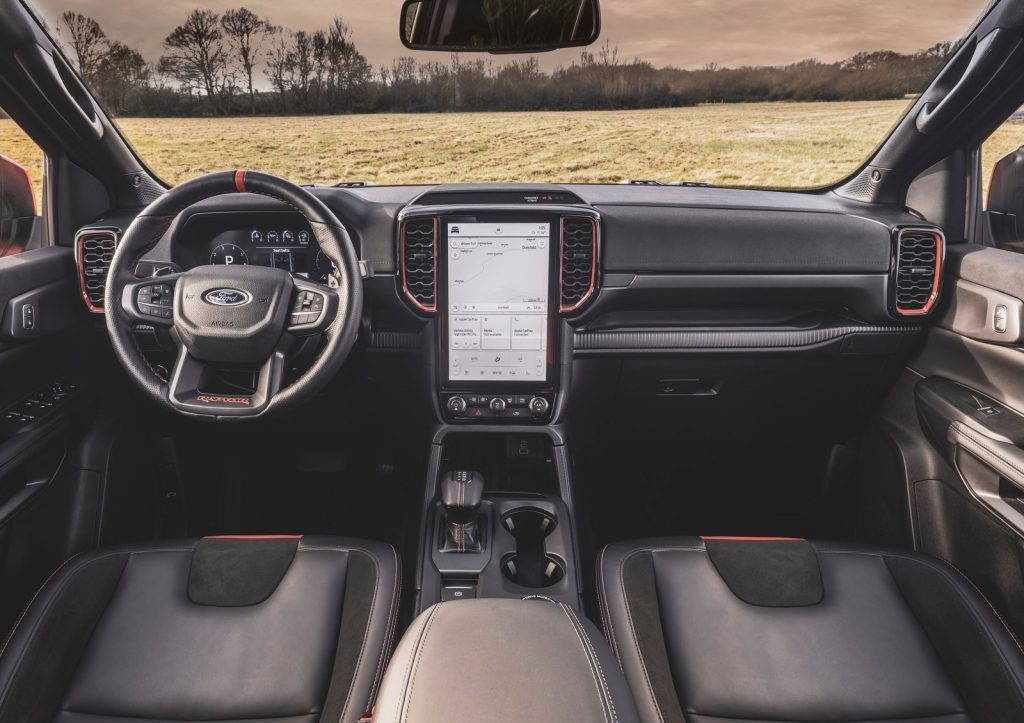 This new Ford Ranger Raptor will be getting an advanced full-time four-wheel drive system. It comes with multiple driving modes for on-road and off-road driving, which include:
On-road

Normal – designed for comfort and fuel efficiency
Sport – more responsive for spirited on-road driving
Slippery – for more confident driving on slippery or uneven surfaces

Off-road

Rock crawl – for optimum control in very low speed driving over extreme rocky and uneven terrain
Sand – optimizes gearchanges and power delivery for progress in sand and deep snow
Mud/Ruts – for maximum grip during launch and maintaining vehicle momentum
Baja – sets all systems to maximum attack for peak high-speed off-road performance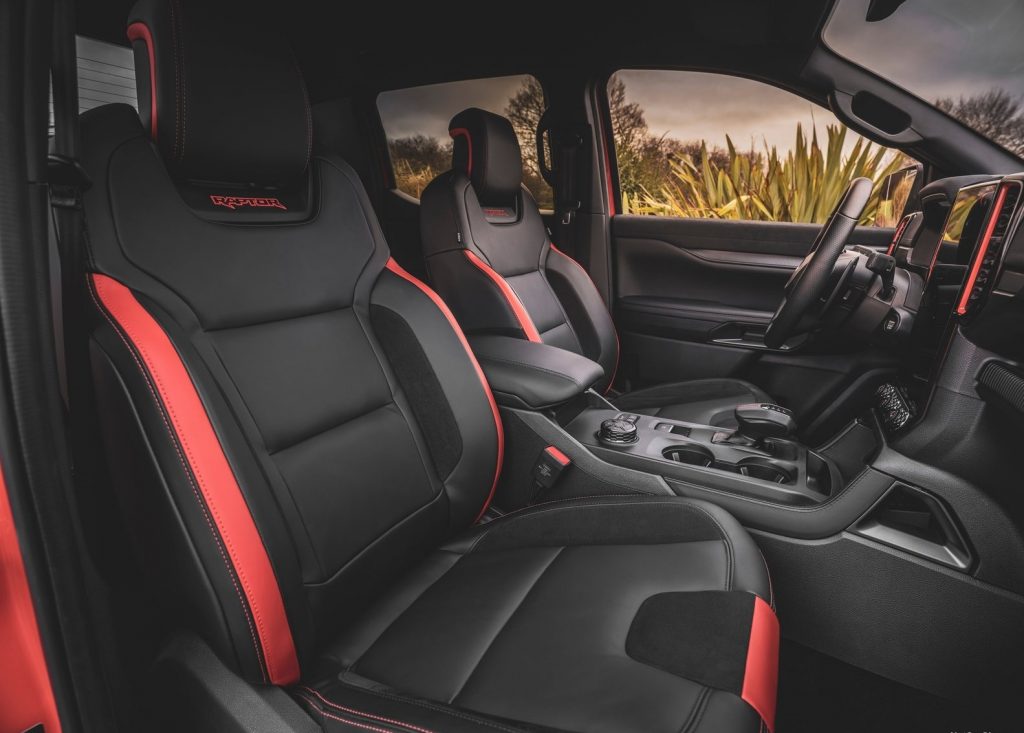 With all these new features, Ford have also gone and given the all-new Ford Ranger Raptor a new look. Flared wheel arches and C-clamp headlight designs emphasize the pick up's width, while bold F-O-R-D lettering on the grille and the tough separate bumper add more visual muscle to the vehicle.