Cars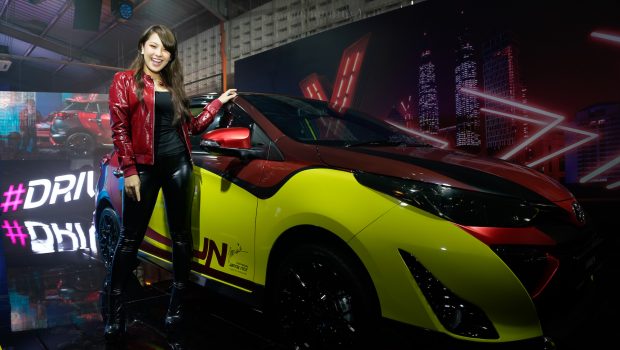 Published on April 22nd, 2019 | by Hammer
0
Janna Nick Is The All New Toyota Yaris Ambassador
Toyota has appointed Janna Nick, local singer and actress as the brand ambassador of the all new Toyota Yaris.
So, who is Janna Nick?
Nurul Jannah binti Muner, better known by her stage name Janna Nick, is a Malaysian actress and singer. Starting her career in entertainment, she is highly known for her roles in television credits such as Syurga Nur, Kau Aku Kita, Syurga Tanpa Cinta and My Coffee Prince.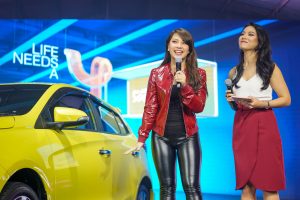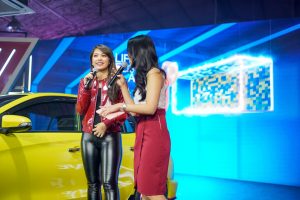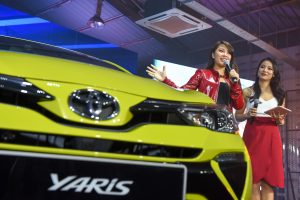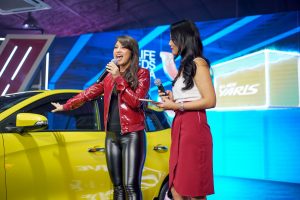 Janna is selected as the brand ambassador for the All-New Toyota Yaris because of her goal-oriented outlook, active lifestyle and outgoing demeanour. It matches the brand personality of the Yaris in projecting activeness, being daring and driven with a purpose.
She was born on the 1st of Jun 1995 in Sungai Petani, Kedah, Malaysia. This year she is 24 years old and a true small town success story. Her exotic looks come from her mixed parentage of Chinese, Pakistani and Thai.
Janna's Life Goal
The philosophy of 'Life Needs a Y'; the All-New Toyota Yaris is symbolic of the purpose that fulfils your everyday, the "why" of doing what we do and the "Y" also refers to the Yaris. In achieving the goals and resolutions in life, the journey in attaining it can be equally as rewarding. The Yaris positions itself as your reliable, trustworthy and stylish companion throughout your drive. When Life Needs a Y, the Yaris is there with you all the way.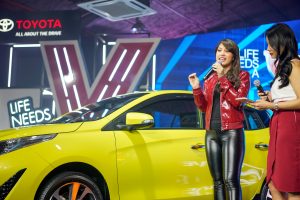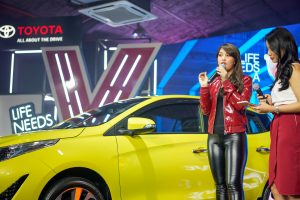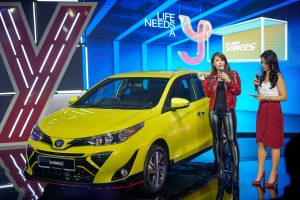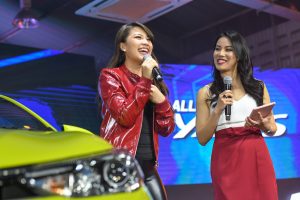 A Movie On The Yaris
Toyota has also introduced the Yaris Interactive Brand Film, where users can experience Toyota's first ever interactive-rotation film, placing the power of decision in your hands. This journey-switching rotation is the first of its kind in Malaysia and allows users to immerse themselves in all the different types of life journey that the All-New Toyota Yaris can take you on.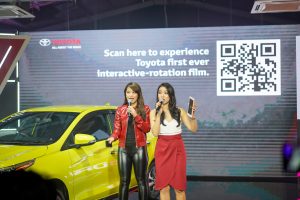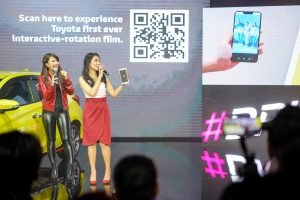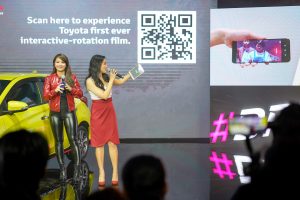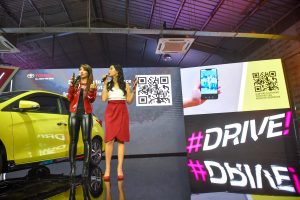 What Did UMW Toyota Management Say
During the officiation of the All-New Toyota Yaris, Mr. Ravindran K., President of UMW Toyota Motor, said, "Although we have been selling hatchback models over the years, it has been a while since UMWT has assembled such a model type locally. However, consumer preferences changed over time and we now see that there are many customers, especially from the younger generation, who like hatchbacks because they have a sportier image."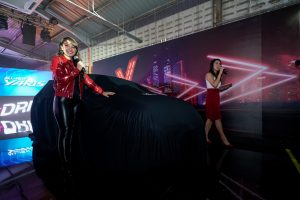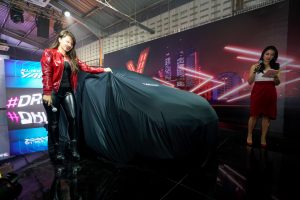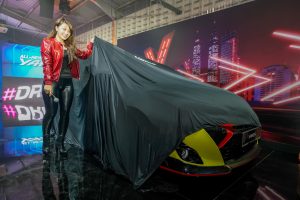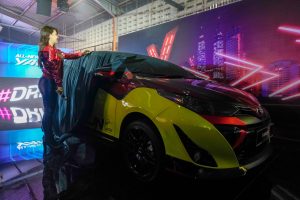 The Yaris Features
In the aspiration for a worry free future, The All-New Toyota Yaris get the full 360-T suite, which compromises of "Safe-T, Connectivi-T and Guaran-T". It is an initiative by UMW Toyota to assure customers of the best ownership experience. The Yaris gets 7 SRS airbags, Panaromic View Monitor, Blind Spot Monitor with Rear Cross Traffic Alert, Hill-start Assist Control and Front Digital Video Recorder. Integrating into the new digital world, the Yaris comes with DVD-AVX with USB mirroring and fast USB charging ports. Lastly for a peace of mind, owners of the Yaris can enjoy a full 5 years warranty with no limitation on mileage travelled after original registration.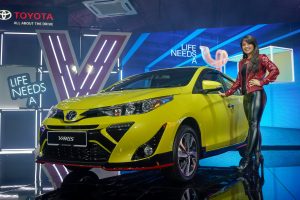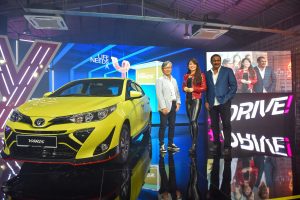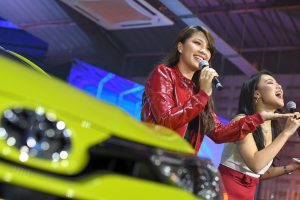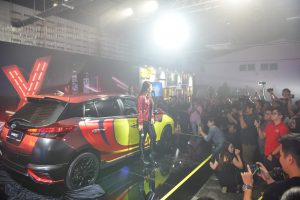 Aiming to complement today's fast paced and busy lifestyle, this hatchback is not just any hatchback as it stands out with an interior that is second to none. The All-New Toyota Yaris has the best NVH (Noise, Vibration and Harshness) in class and cabin spaciousness which allows both driver and passenger to be carefree and comfortable. Users can fold the backrest, extending the boot floor to easily increase the boot space for longer road trips. On top of that, the Yaris also bears Toyota's attribute for quality, durability and reliability.
This Yaris Details
The All-New Toyota Yaris is available in three variants – Yaris 1.5G, Yaris 1.5E and Yaris 1.5J. In keeping with its contemporary character, there are 5 striking exterior colours, including its signature colour of Citrus Mica Metallic. The other choices are Super White II, Red Mica Metallic, Attitude Black and Silver Metallic.
The On-the-Road selling price without insurance of All-New Toyota Yaris for private registration in Peninsular Malaysia are:-
Yaris 1.5G – RM83,888
Yaris 1.5E – RM76,888
Yaris 1.5J – RM70,888
More detailed information on the All-New Toyota Yaris is available in the product information, price list and brochure included in the press kit or you can check us out at www.toyota.com.my and follow us @toyotamy.