Automotive
News
Toyota's New EV Roadmap Aims For Solid State Battery By 2027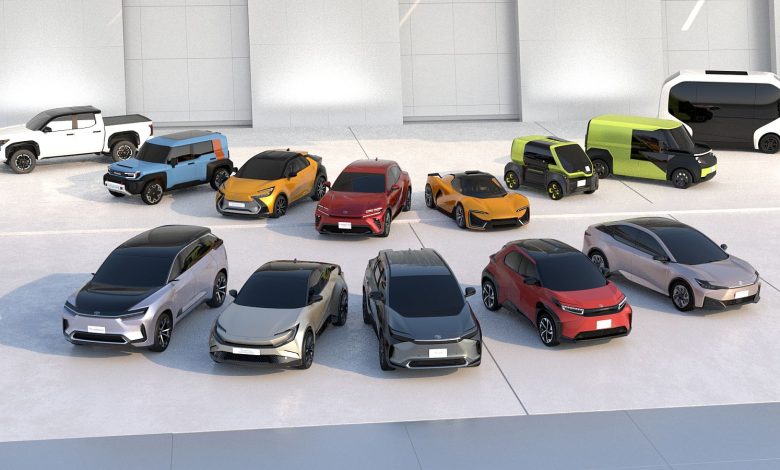 Toyota is also making big claims for a Performance battery capable of 800 km range to be here by 2026. 
While perhaps a pioneer in the hybrid field, there is unfortunately no denying that Toyota has been lagging quite a bit behind its contemporaries in the all-electric arena. That is as if discounting the rather impressive (but sadly infrastructurally hampered) hydrogen fuel cell Mirai, the only mass market EV from the Japanese automaker is its decidedly average BZ4X. 
Though it appears that all good things really do come to those who wait, as Toyota has recently revealed its battery technology roadmap for the coming years. And ambitious is probably the right word to describe it, as the Japanese auto giant is apparently targeting to premier a solid-state battery as early as 2027.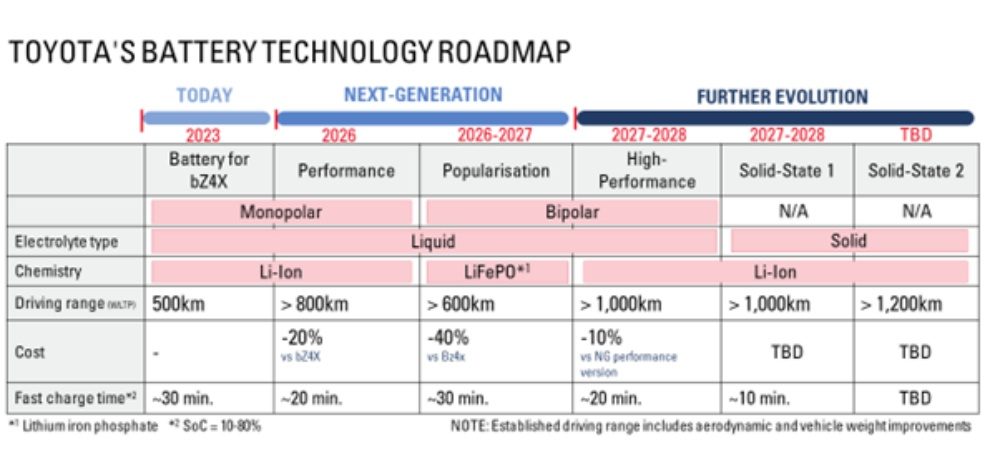 Toyota is unfortunately still keeping its cards close to its chest in regards to the exact details of its solid-state batteries, but this recent announcement nevertheless seems to promise that a range of over 1,000 km on a single charge will be made possible with these cells. The Japanese automaker is further touting that courtesy of its solid electrolyte which allows for faster movement of ions, a lightning fast charge time from 10% to 80% of just 10 minutes should be achievable too. 
What is perhaps most impressive about Toyota's solid-state battery development however is its claim of having recently found means to overcome the short lifespan inherent with these types of cells. These recent breakthroughs have unfortunately not been publicly disclosed though, but it would in any case appear significant enough for the Japanese automaker to be confident in being one of the first in the industry to roll out these batteries for its EVs in the next couple of years.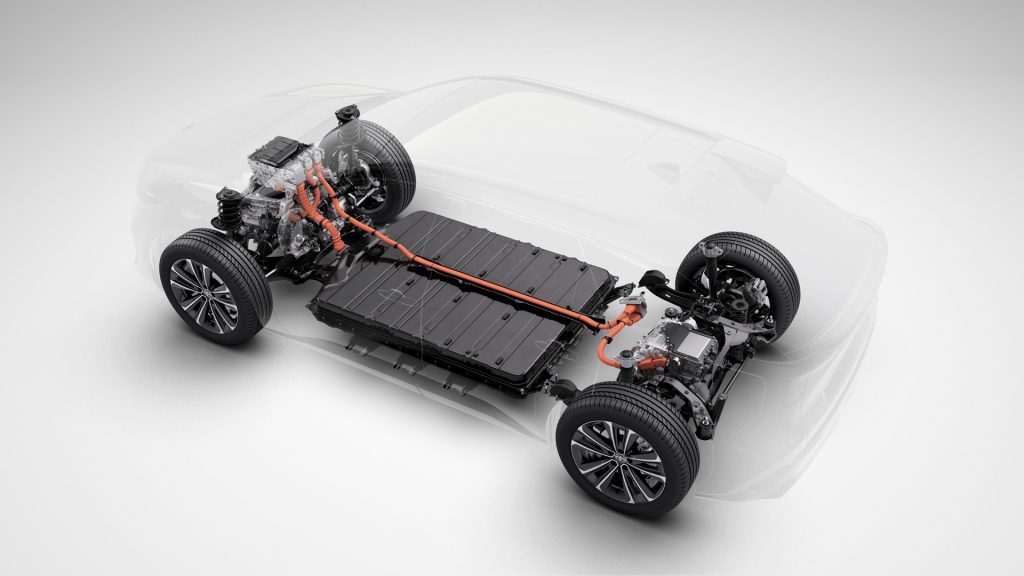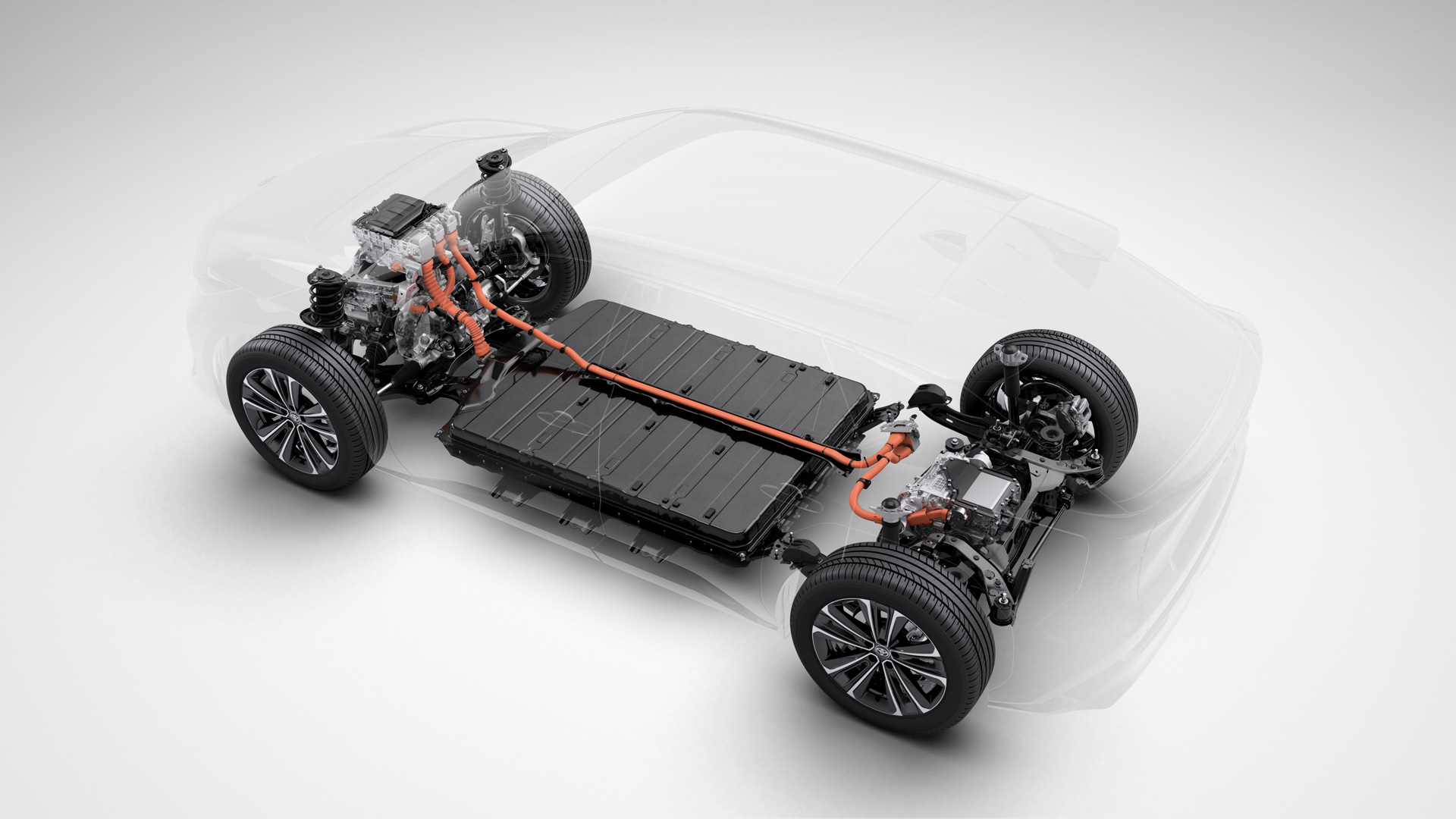 Touching on the nearer future plans for Toyota meanwhile, the automaker is apparently planning to launch two types of next-generation batteries for its upcoming range of EVs in 2026: a Performance battery with lithium-ion chemistry for its higher-end longer-range offerings, and a Popularisation lithium-iron-phosphate battery that will be featured in its affordable and entry-level lineup.
According to Toyota, the Performance battery is expected to be capable of delivering a WLTP-claimed range of over 800 km with the help of improved vehicle aerodynamics and reduced vehicle weight. It is also expected to offer a fast charging time from 10% to 80% of around 20 minutes, and be around 20% cheaper to produce than the battery pack in the current BZ4X too. 
As for the more affordable Popularisation battery meanwhile, Toyota is expecting for the bipolar technology it pioneered for its nickel metal-hydride (NiMH) hybrid batteries to eke out over 600 km of range from the lithium-iron-phosphate cells. The automaker is also touting for this particular battery to still be capable of a half-hour fast charge from 10% to 80%, while offering a massive cost reduction of over 40% from what it costs to produce the battery pack in the current BZ4X. 

There is indeed actually one more battery promised by Toyota during its recent roadmap reveal too, and that is to be a High-Performance bipolar lithium-ion battery which is aimed to arrive in 2027. Likely to be fitted in the highest-end models within the automaker's lineup, this aptly named battery is touted to deliver up to 1,000 km on a single charge and be fast charged from 10% to 80% in just 20 minutes. 
Besides improving the performance of its next-generation batteries, Toyota has also been planning to reduce the overall height of these batteries in order to improve the overall aerodynamics of its cars. Battery height greatly affects the aerodynamics as its underfloor placement affects the overall floor height of the vehicle, and hence in turn impacts the overall vehicle height and shape. The Japanese automaker intends to shrink the overall battery height from its current 150 mm in its BZ4X by 30 mm in its general lineup, while its future high-performance BEVs will likely only see batteries that are only 100 mm tall.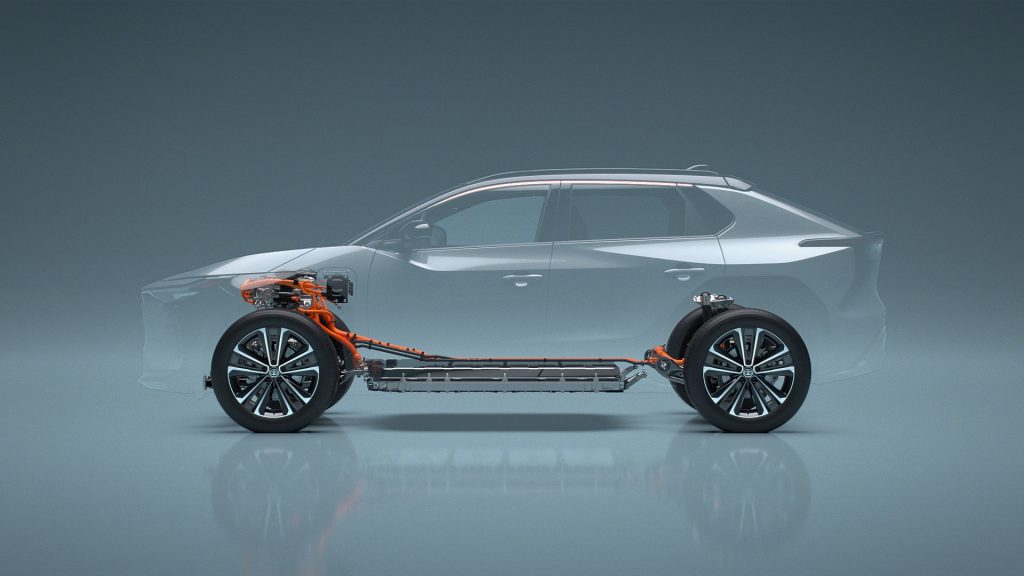 The Japanese automaker is predicting for these batteries presented here to be powering 1.7 million out of the 3.5 million battery-electric vehicles it plans to sell worldwide by 2030.