Automotive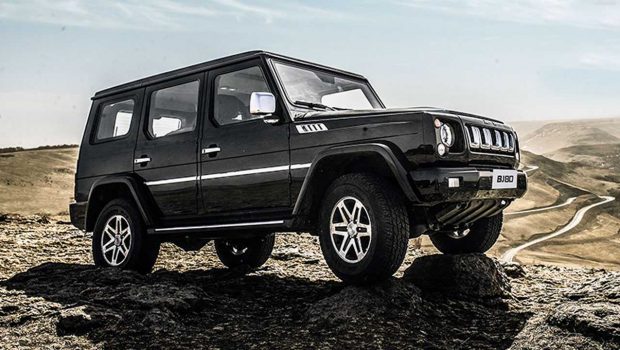 Published on August 3rd, 2020 | by Joshua Chin
0
The BAIC BJ80 Is A G-Class Wannabe
It looks just like the real deal, for way less dosh. But can you live with yourself owning a fake G-Wagon?
Want a Mercedes G-Wagon but can't stomach the RM 1.4 million it costs for Mercedes Malaysia to sell you the G63 AMG? How about this BAIC BJ80 instead.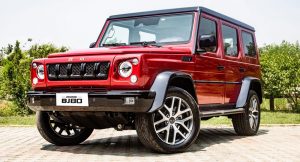 You might have been fooled from the pictures into thinking that this is a G-Wagon, but this is Chinese knockoff is far from its German military 4×4 turned luxury off-roader counterpart.
Some might argue that there are some minor differences exterior differences to distinguish the BJ80 from the German original. The gaudy chrome BAIC signature front grille that resembles 5 Us which makes the front of the BJ80 look like this: OUUUUUO, is definitely not found on the G-class.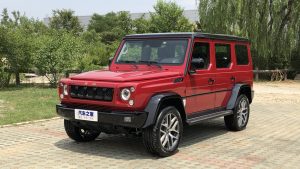 The slightly different light cluster design up front that look like it was taken the previous generation Defender also helps anyone that confused this with a proper G.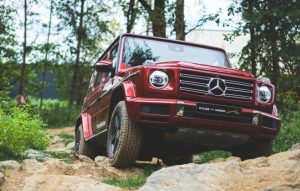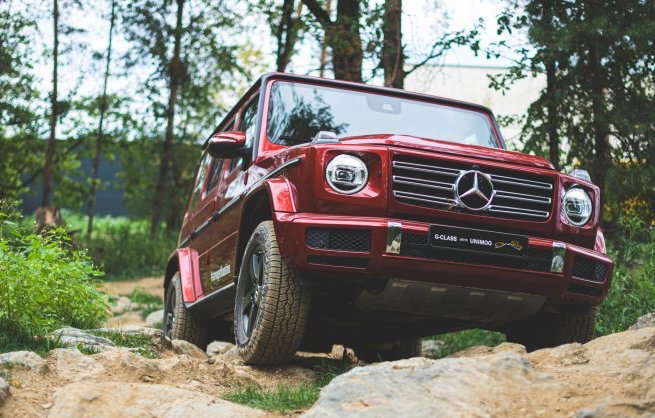 That being said, to put it bluntly even a blind man would admit that the resemblance of the BJ80 to the G-class is uncanny. If you saw a previous generation G-class on the road, you've seen the BJ80. 
Minor differences aside, it looks exactly like a previous generation G-class. Down to the external door hinges, slab sided body, side-swinging rear door and spare wheel mounted on the tailgate. Even the dimensions of the this Chinese off-roader is almost similar to its German lookalike.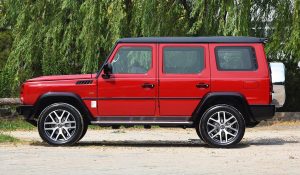 Some might wander rightly then, how did this G-class clone ever get put into production?
Which brings us neatly to the rather contentious history behind the BJ80. Interestingly, Mercedes' parent company Daimler actually owns a 12% stake in BAIC Motor, the makers of the BJ80. 
This Daimler-BAIC joint-venture that resulted was pretty successful for both companies, commanding a moderate market share in China. However, the development of the BJ80 proved to be a bone of contention in this happy German-Chinese relationship, as Daimler repeatedly tried to convince BAIC to kill the development of the BJ80 as early as 2012.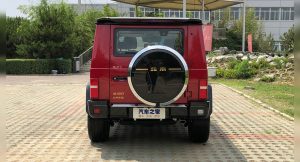 So how then did this G-Wagon replica not only enter production in 2016, but get renewed for a second generation this year? 
This is where the story gets a little bit more complicated, as there are allegations that the Chinese military got involved. Around the time the BJ80 was in development, the Chinese military, also known as People's Liberation Army (PLA) were looking for a Chinese light military vehicle, such as what the militarised version of the G-Wagon, to add to their fleet.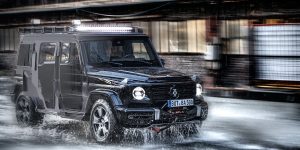 So unsurprisingly and to cut a very long story short, Daimler lost this battle to stop development of the BJ80, both military and civilian versions of this off-roader were put into production, and the PLA awarded the militarised version of this knockoff G-class the title of "the most reliable off-road vehicle in the world" in 2019. 
Thanks to its interesting development history though, several engines have made its way under the hood of this off-roader over the years. Funnily enough though, none of them are German. 
There have been iterations of a 2.3 litre turbocharged Saab petrol engine, a 2.8 litre Cummins turbodiesel and possibly even a couple with Mitsubishi and Nissan-sourced engines that have powered the BJ80.  Some military variants reportedly came with a 4.0 litre V8, and there was even a rumoured EV version. 
Focusing on this second generation civilian BJ80 you see here, the sole powertrain combination on offer is a 3.0 twin turbo V6 mated to an 8 speed automatic transmission, that outputs 280 hp and 420 Nm of torque.  
Rumour is that if you scratch hard enough at the engine, you might discover some Ford EcoBoost stickers, but BAIC is keeping mum on this subject for now.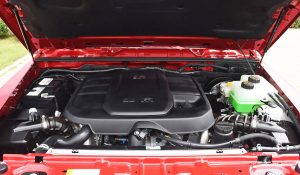 As for off-road capabilities, this life-size Tonka toy is fairly similar to its German counterpart. The 2020 BJ80 comes with gargantuan 20 inch wheels and a 20 mm drop in ride height that might hamper its 4×4 abilities, but all the bells and whistles you expect in the much pricier G-class also exists in this cut-price alternative. 
And as if it wasn't clear enough this was a G-class clone, there is also a a 6×6 version of the BJ80 for those who want maximum off-road capabilities out of their BJ80.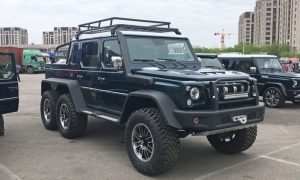 Stepping inside this Chinese luxury SUV, unsurprisingly it is not as sumptuous an interior as the German off-roader. Although it still bears some hallmarks of the G, like the exposed wipers, A-pillar grab handle and the diamond patterned leather seats, the rest of the interior is more BAIC than Mercedes.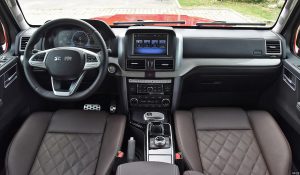 Sure there are switchgear reminiscent of previous generations of Benz models littered across the centre console, but the 10.25 inch touchscreen infotainment display and TFT instrument binnacle is the work of BAIC. On this updated version too there is a new electronic gear lever, a new multifunction steering wheel and a new rotary dial to control the off-road modes.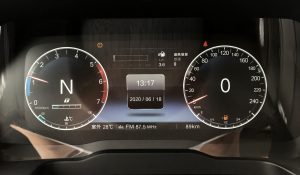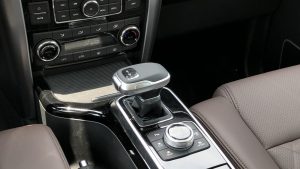 Topping out at 350,000 yuan (RM 243,000), this Chinese replica sure doesn't come cheap. However, it is still way cheaper than its German original. Then again, what does it say about a person who buys a knock-off version of a status symbol like what the G-Wagon has become?