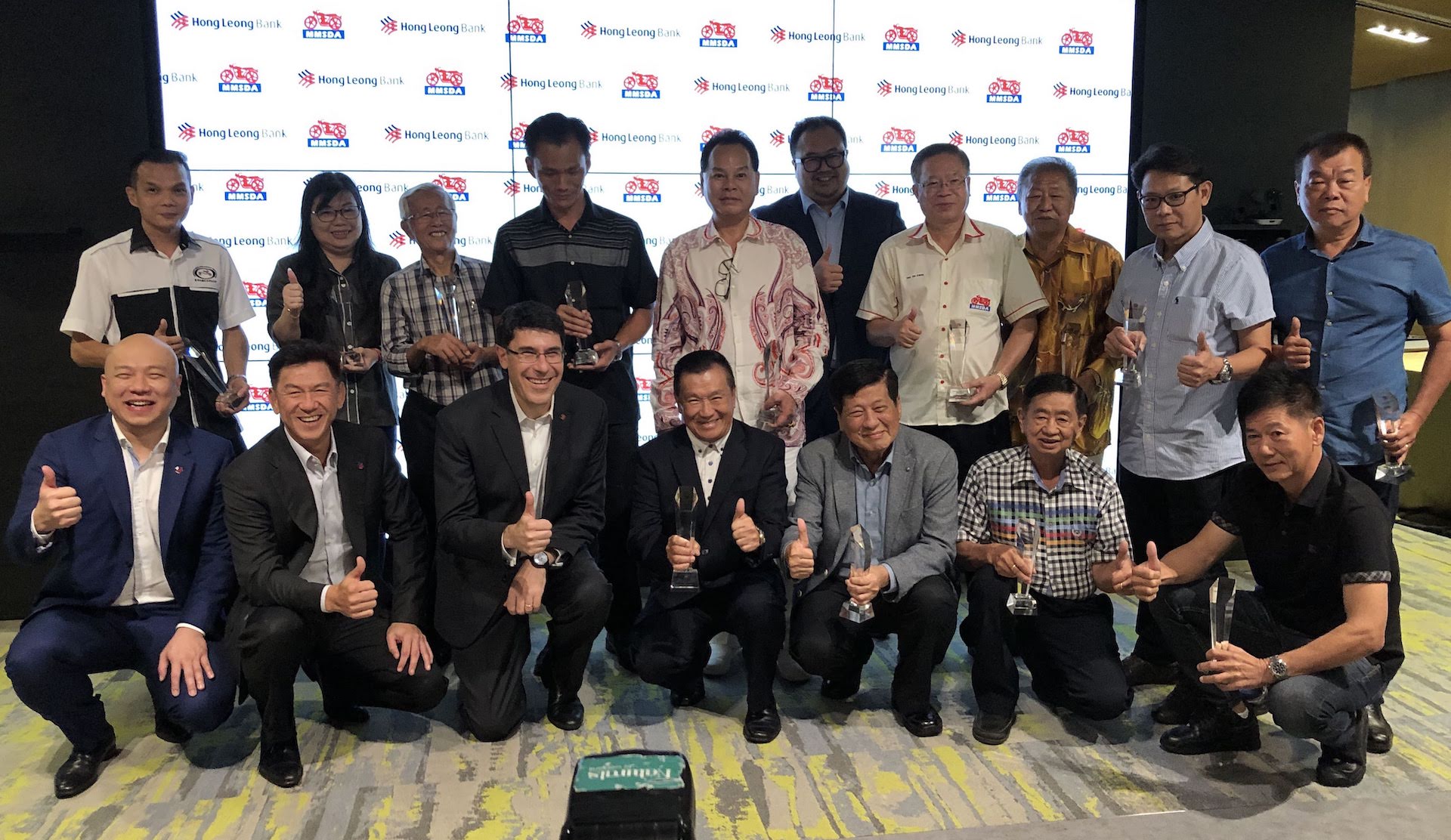 Hong Leong Bank Berhad is offering a credit/load facility of up to RM5 million for each motorcycle and scooter dealer who is a member of the Malaysia Motorcycle & Scooter Dealers Association (MMSDA).
The MOU was signed yesterday evening and it  inked a partnership to provide a comprehensive suite of banking solutions to bolster the motorcycle and scooter industry and overall SME growth in the country.
From the partnership, MMSDA, as well as, 16 State Associations under MMSDA and over 6,000 of their members stand to benefit from the holistic financial products and solutions specifically designed to meet their business and individual banking requirements.
This includes a tailor-made financial programme, Motorcycle Dealers Programme (MDP) offering clean working capital financing with a limit up to RM5 million and eligibility for Auto Loan Packages, Cash Management, Payments and Merchants Services, Foreign Exchange Service and Digital Business Solutions.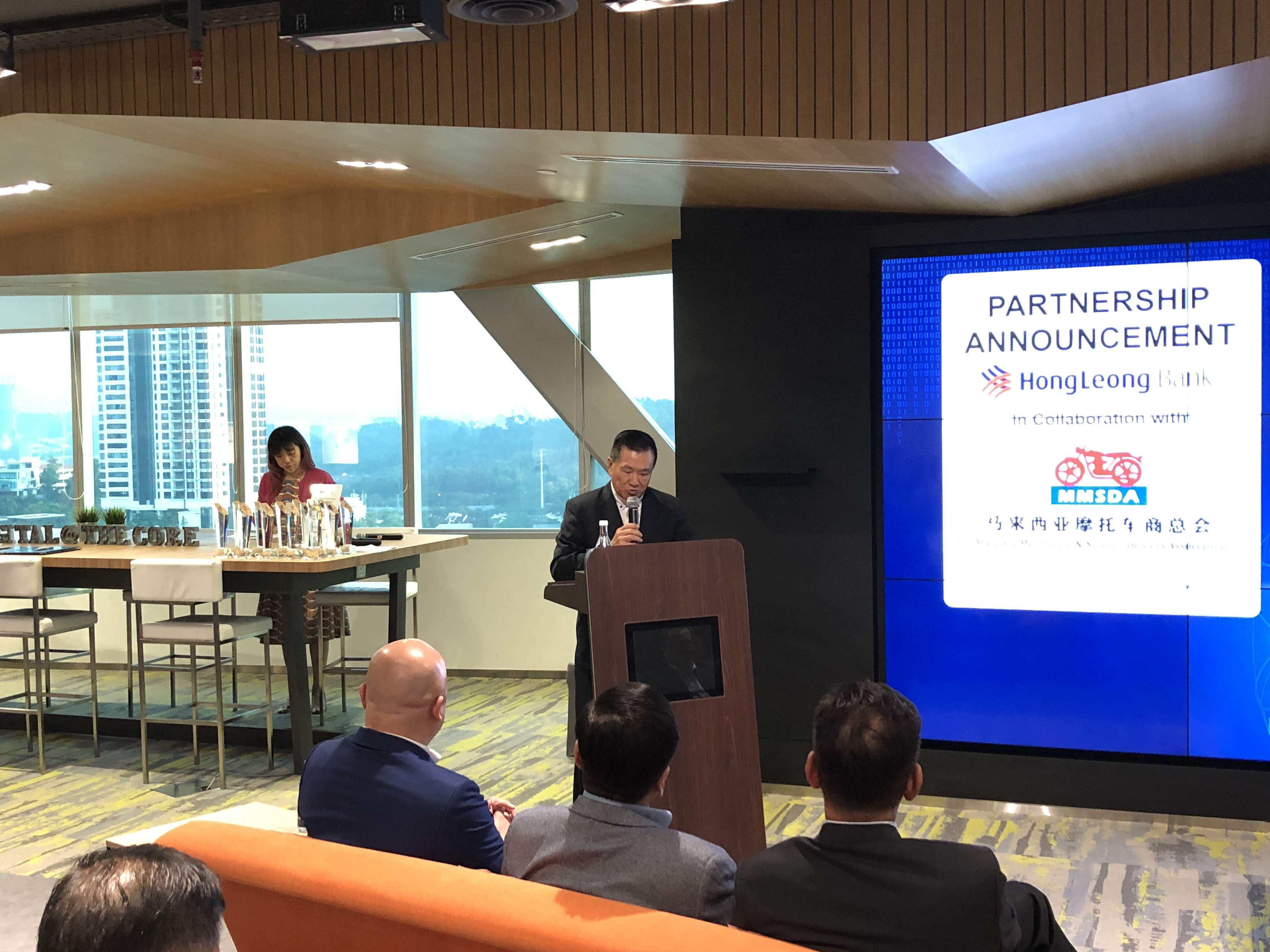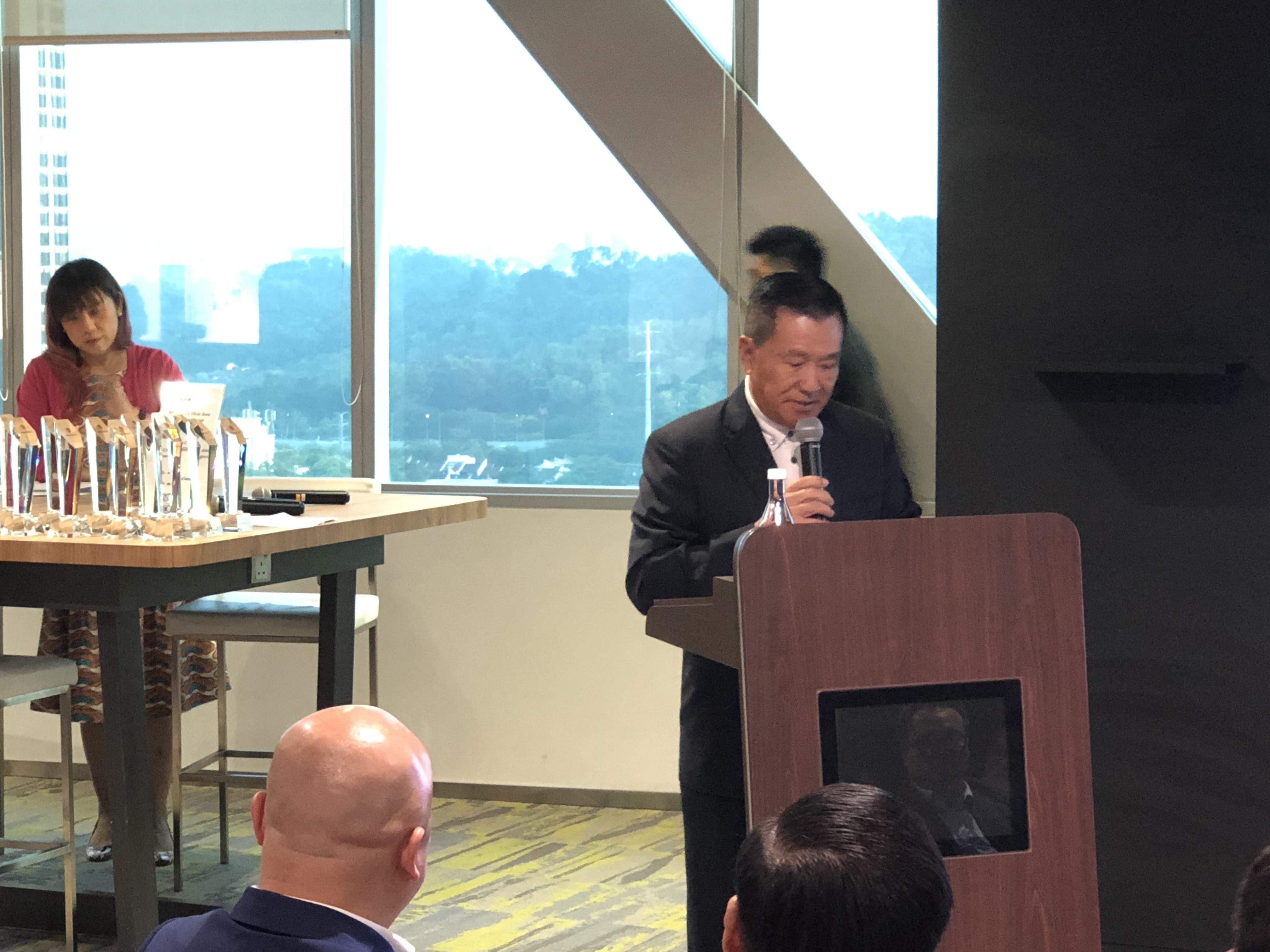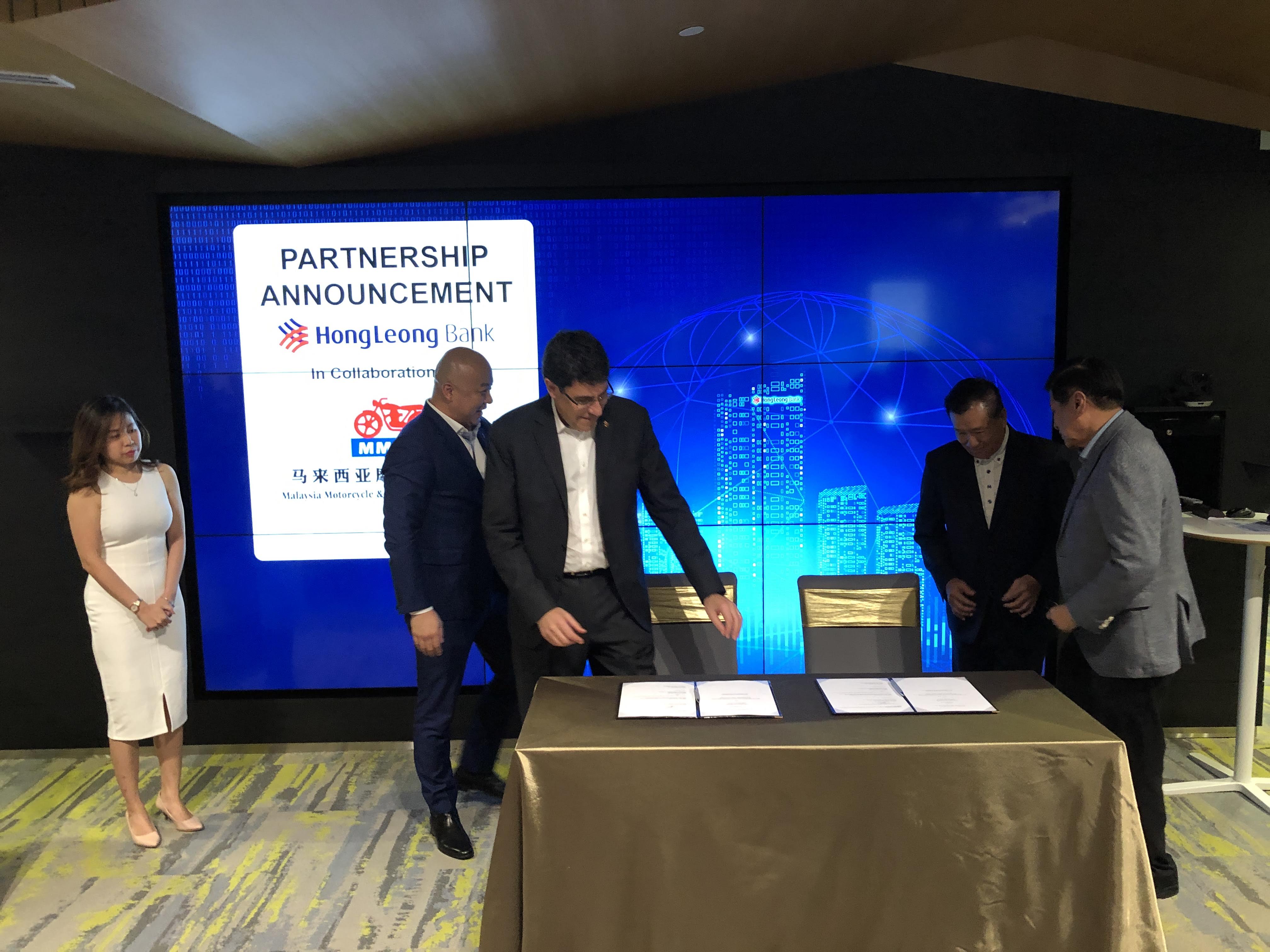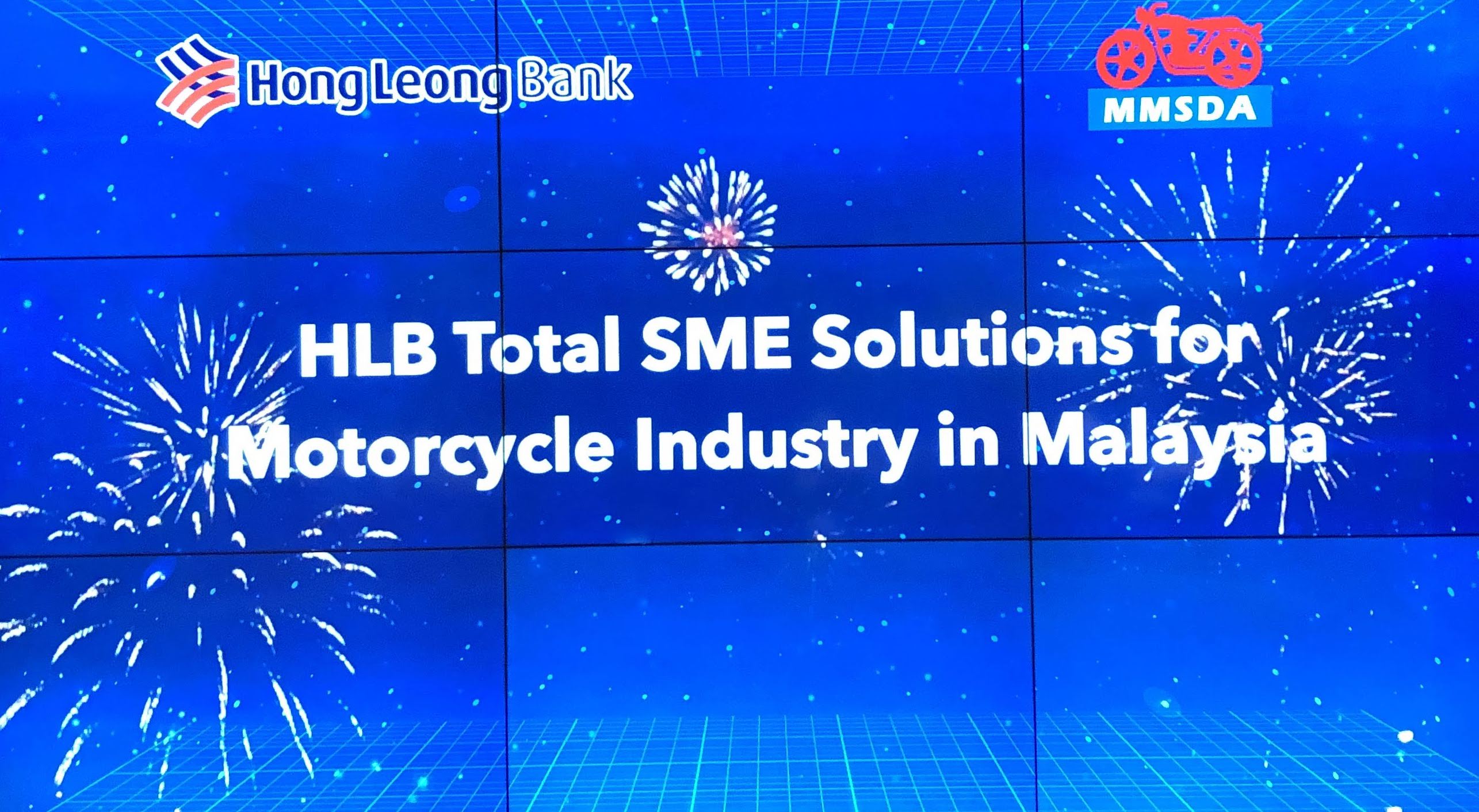 According to Domenic Fuda, Group Managing Director and Chief Executive Officer of HLB, "The reality is while 98.5% of business establishments in Malaysia are SMEs, they cut across all sizes and sectors. At HLB, we believe financial products and services must be built around the needs of specific customer segments. We simply cannot provide a one-size fits all solution to SMEs as they operate in different industries and market segments and serve their customers differently and face different challenges and needs for business growth."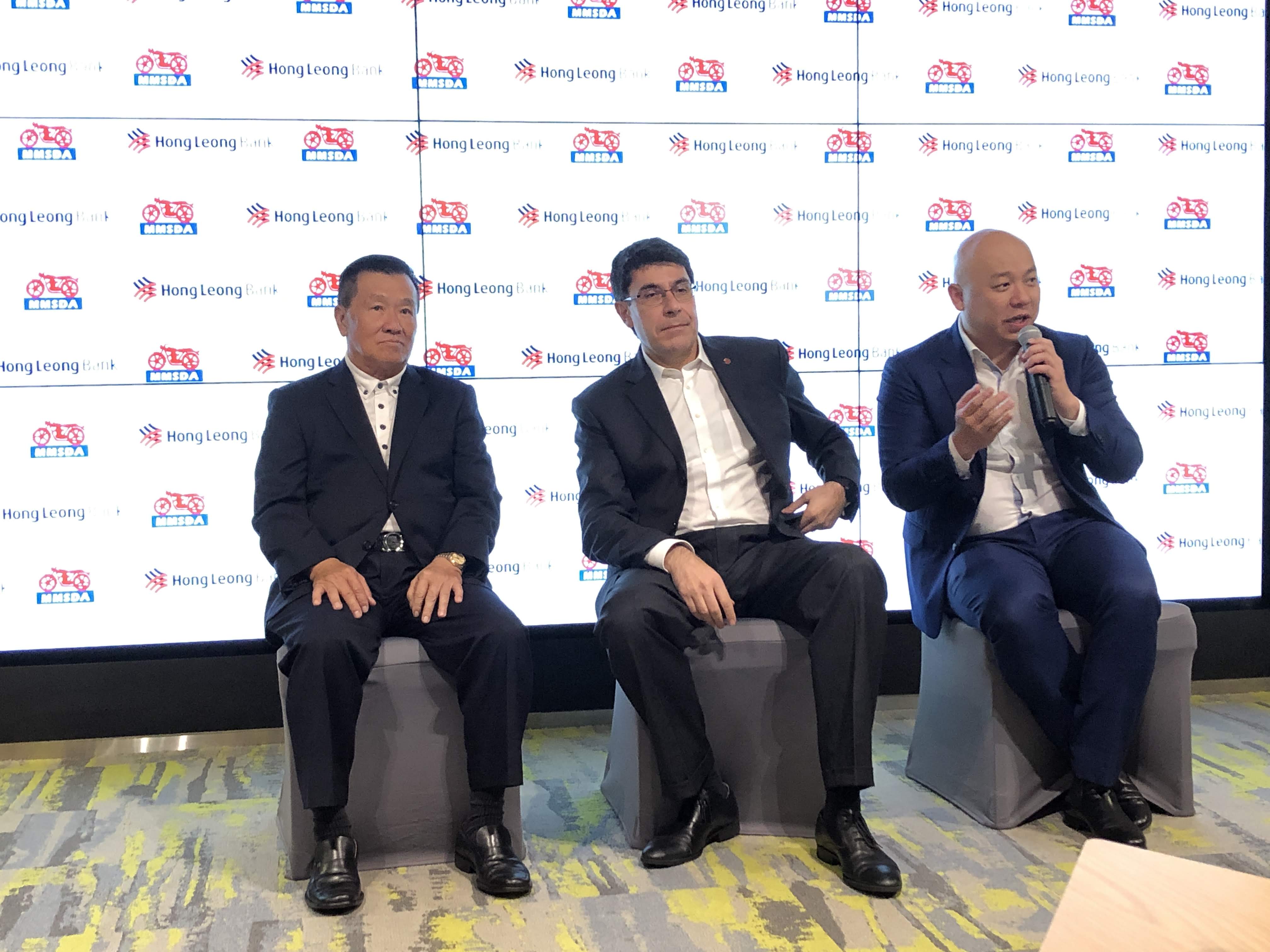 "MDP which provides financing of up to RM5 milion on a clean basis underwritten by the Bank is a testament to our commitment in delivering products and services that are tailored specifically to the needs of the motorcycle and scooter dealers. The portfolio has experienced three-fold growth in the past 18 months, thanks to our engagement with MMSDA and its' members, and us listening to their needs, and delivering financial solutions that meet their requirements for business growth.  We hope with the Bank's dynamic products and services, more dealers and retailers will be able to enjoy benefits that such financial solutions deliver," added Fuda.
Rapid expansion of e-commerce, ride-hailing and delivery services have and will continue to increase the demand for motorcycles as primary vehicles for private and commercial mobility. According to the Malaysian Association of Motorcycles Manufacturers market dynamics have largely been positive since 2016 and the motorcycle and scooter industry is expected to witness continuous growth over the next 5 years with a projected 25% increase over the period.
"Working capital is always a concern for the SME and as a Bank with strong entrepreneurial roots, we understand the need for supportive financial arrangements to support entrepreneurs' in their quest of business growth opportunities. Together with our existing flagship SME banking products including SMElite, digital banking solutions as well as Priority Banking, merchant facilities and payment products, we strive to provide the ultimate banking experience and other support with an aim to be the preferred banker of choice for Malaysian SMEs. Today's partnership with MMSDA will be one of the many strategic partnerships that we will embark on," said Terrence Teoh, Head of HLB SME Banking.
Teoh also shared that HLB was named Best SME Bank in Malaysia for 2019 by The Asian Banker, and that the Bank takes pride in having a strong pulse on the ground and having insights on what SMEs require to grow their business.
President of MMSDA, Mr. Wee Hong noted, "On behalf of the association, I am very excited to work with HLB who has identified our challenges and tailored their SME Banking services to the specific needs of the motorcycle and scooter industry. As automation and digitisation are rapidly changing the business landscape, this special partnership will empower dealers and retailers to further develop their business and remain competitive in the industry."
The partnership covers the following benefits to the various stakeholders:
For MMSDA and the 16 Associations under MMSDA:
Current and Saving Accounts (CASA) & Fixed Deposits
For SME – Motorcycle and Scooter Dealers and Retailers:
SME Loans (MDP, SMElite, Business Auto Loan)
Cash Management
Payments and Merchants Services
Business and Key Man Insurance
Digital Business Solutions via HL ConnectFirst Lite:
Biztory, an e-accounting and e-invoicing software solution,
Kakitangan, an e-human resource and e-payroll platform,
SimpleTax, an online Sales and Services Tax and Income Tax advisory tool
WeChat Official Account
Foreign Exchange
Personal Financial Needs for Members:
Personal Property Loan/Financing
Current and Saving Accounts (CASA)
Fixed Deposits
Credit Card
Forex
For more information, please visit: www.hlb.com.my/sme