Automotive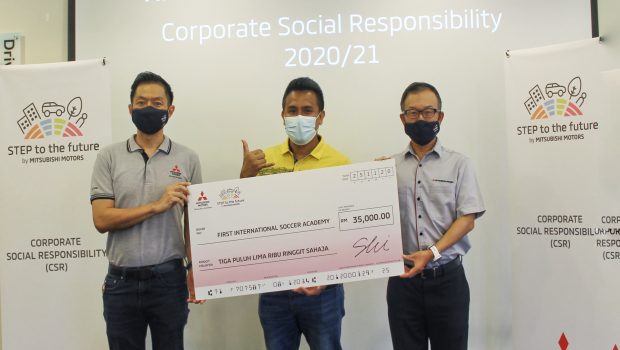 Published on March 15th, 2021 | by Joshua Chin
0
Mitsubishi Malaysia Makes Donations To Various Charities
These substantial contributions is part of Mitsubishi Motors Malaysia's larger CSR programme for this year. 
Mitsubishi Motors Malaysia (MMM) has recently made a substantial cash donation of RM 35,000 to First International Soccer Academy Malaysia (FISA). In addition to that, the company has also donated laptops to the Pertubuhan Kebajikan Yesuvin Mahligai Selangor (PKYMS) and the Arthritis Foundation Malaysia (AFM) in recent times.
Part of their larger 'STEP to the future' corporate social responsibility (CSR) programme for this year, the donations that went to FISA aims to support the organisation's efforts towards the  betterment of children through sport, particularly those who coming from B40 families, and to stop teens' involvement in social issues. 
As for the laptop donations to PKYMS and AFM, the laptops are meant to assist students in the former organisation who were affected by this ongoing Covid-19 pandemic, as well as to support administration purposes for the latter organisation during this time too.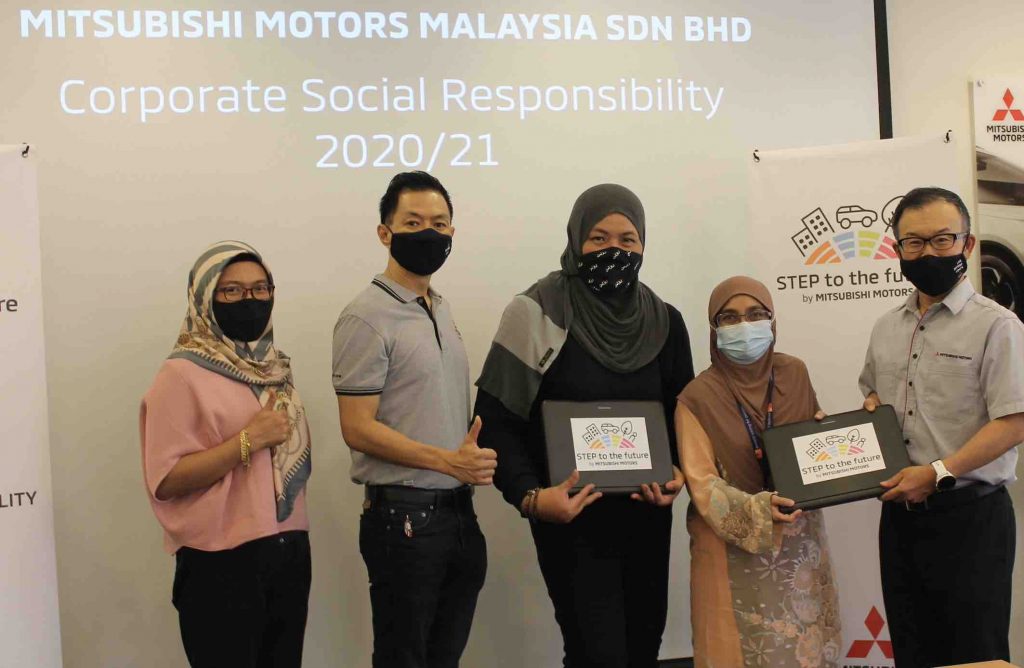 Speaking more about these recent charitable contributions, Tomoyuki Shinnishi, Chief Executive Officer of MMM said that: "We recognized FISA's efforts in working towards the betterment of young children and to put a stop towards their involvement in social issues. In line with boosting the country's economic growth for the underprivileged family, we hope that our contribution for the academy may continue to assist them to develop these children's competencies and to provide them with the opportunities to excel and lead a better life."
"We understand that many students at the welfare homes were at a limitation or left without the technology they require to continue their education. We hope that the contribution of these laptops will support the children for home based learning throughout the pandemic," Shinnishi added. 
"As the nation wait for the hopeful vaccine, we understand that each day brings new or different challenges for many of us. At Mitsubishi Motors, we aim to create a better society where people can hope for a better future. We have been making efforts to support the local activities of society and contribute towards the development of the local communities through its various needs," he concluded.