Automotive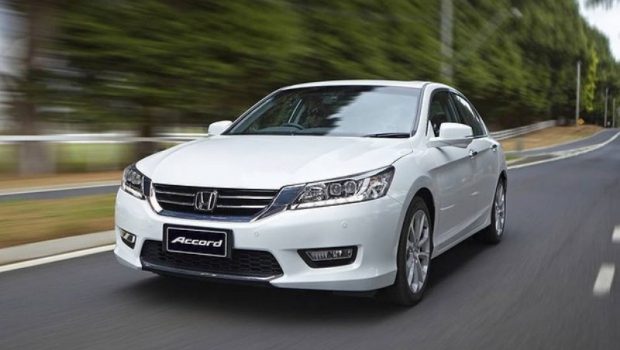 Published on June 18th, 2020 | by Hammer
0
HONDA Malaysia recall 55,354 vehicles for fuel pump issues
Honda Malaysia has just announced a product recall involving 55,354 units of Honda vehicles to replace its fuel pump as a precautionary measure, in line with the Honda global fuel pump recall.
Please have a look at the table below to see which Honda vehicles are affected by this recall and if you see your Honda vehicle in the list please make an appointment as soon as possible to go into your Honda dealer and get this recall done. It is free and your only cost will be time and effort. There is no point going on to social media and making negative statements about this recall and this will not change the situation or rectify your car which needs to be efficient and problem free.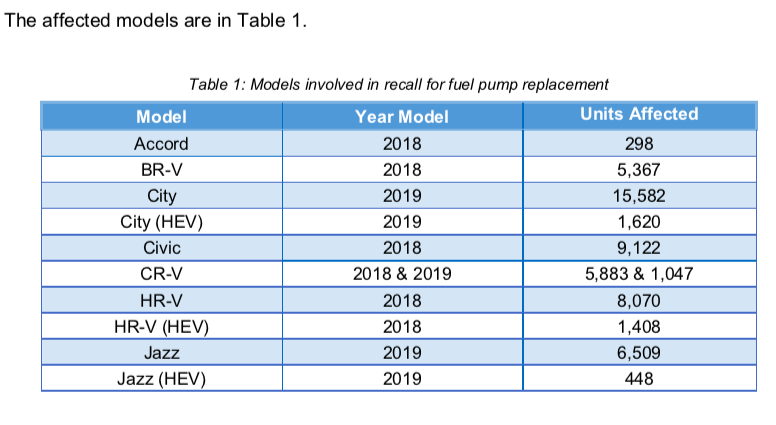 Also, please do not get caught up by keyboard warriors who might be from the rival car brands trying to 'put down' Honda Malaysia's effort to quickly sort out this recall for its customers.
Like the previous Takata airbag failure issue, many other car brands who were also using Takata airbags did not take the effort that Honda Malaysia did to replace all airbags by using fuel stations and mobile units to lower issues for Honda owners and yet there were keyboard warriors 'slamming' Honda Malaysia for this issue.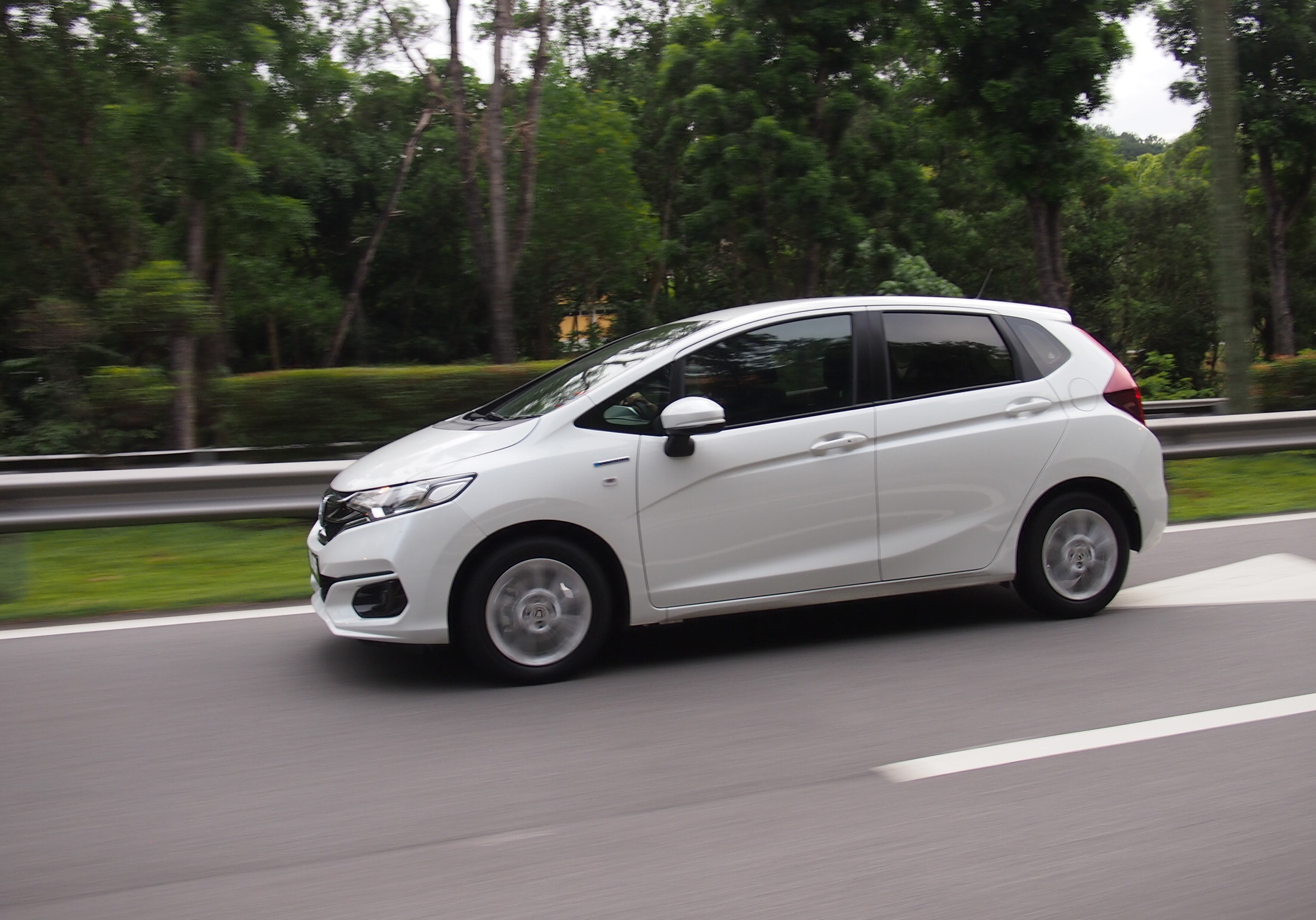 Honda Malaysia truly apologizes for the inconvenience caused to the affected customers and reassures that all its year 2020 production models are not affected in this product recall.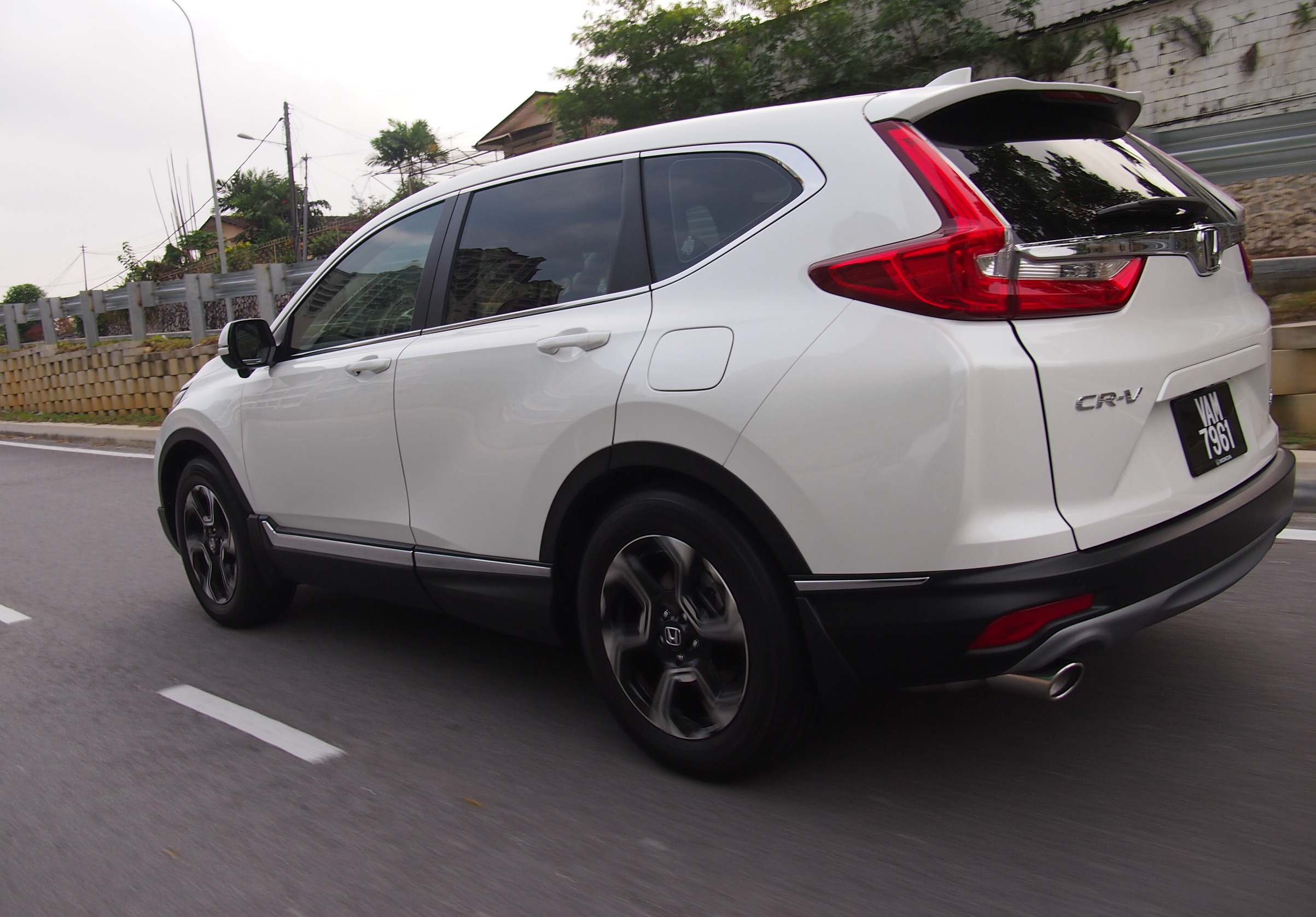 As customer safety is Honda Malaysia's top priority, Honda Malaysia will continue to uphold transparency and stringent controls for customers. The Company believes this product recall is necessary as a preventive measure to address the possibility of loss of engine power or vehicle stalling. All affected customers will be informed via notification letters, which will include details of the product recall. Honda Malaysia urges all affected customers to contact any Honda authorized dealer to make an appointment upon receipt of notification to replace the fuel pump subject to parts availability.
As of today, there are no incidences of crashes or injuries caused by this issue reported in Malaysia.
The replacement of the affected fuel pump is free of charge and all cost related to this replacement activity will be borne by Honda Malaysia. The replacement stock will be available in stages.
As the Honda Toll Free number is undergoing technical maintenance, vehicle owners can obtain more information on this product recall by contacting any Honda authorized dealer or log on to www.honda.com.my to check their vehicle status.