News
Goodyear Malaysia has just announced the arrival of the Assurance TripleMax 2 tire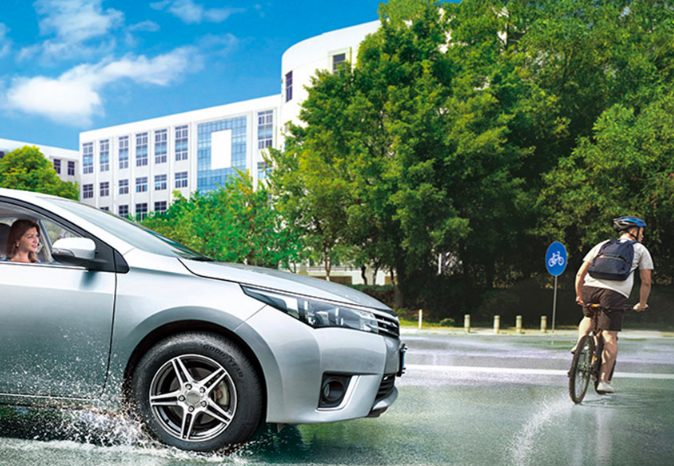 The mid-passenger tire segment is probably the most competitive segment in Malaysia and also the region and tire buyers in this segment are very cost conscious. Their priorities for a new tire purchase are as follows in order of importance:
Price against wear range
Wet weather handling (due to our heavy rains and water clogged roads)
Sidewall strength (due to our badly maintained roads)
Road noise (tarmac quality)
High speed handling
Product warranty
Brand value
Tread design
Looking at the needs of this biggest tire segment in Malaysia, Goodyear engineers have worked their 'magic' in the laboratory to bring to market a tire that will fill the first 5 above mentioned points first and then leave the last 3 points to their marketing department to work with Malaysian tire shops/retailers.
With this, Goodyear Malaysia has just announced the arrival of the Assurance TripleMax 2 tire designed for the mid-passenger segment. The Assurance TripleMax was first launched in 2013 and has won the trust of major car manufacturers and consumers across the world.
To meet the rising demands from both B2B and B2C stakeholders, the Assurance TripleMax 2 therefore entered the market, designed to improve the safety and durability of the tires. In addition, it is also optimized for excellent grip performance with short braking distance under wet road conditions, enabling drivers to stop faster and drive safer.
The Goodyear Assurance TripleMax 2 is now available for purchase and fitting in almost 200 Goodyear Autocare outlets beginning November 2018. These outlets are available at major towns nationwide to offer a more comprehensive and redefined automotive shopping experience.
For more information about the Assurance TripleMax 2 tire, head over to
https://www.goodyear.com.my/tyres/goodyear-assurance-triplemax-2
The new Assurance TripleMax 2 with HydroTred Technology is improved to deliver better performances in the follow areas: 
Excellent Wet Braking Performance: With innovative compound formulation to increase stickiness and the optimized microstructure delivers better grip and braking performance in wet road conditions.
Enhanced Handling Performance: The new HydroTred Technology with optimized footprint and more effective contact pressure delivers an enhanced driving experience with better tire cornering stiffness and steering precision.
Improved Comfort Performance: Innovative tread pattern is designed to minimize pattern noise throughout tire life, providing a smoother and more comfortable drive.
Resistance Performance: Additional technical features on the sidewall, construction design and materials have been introduced in Assurance TripleMax 2 to increase resistance to sidewall impacts.
Please note that this 120 year old tire Company is one of the world's largest tire companies. It employs about 64,000 people and manufactures its products in 48 facilities in 22 countries around the world. Its two Innovation Centers in Akron, Ohio and Colmar-Berg, Luxembourg strive to develop state-of-the-art products and services that set the technology and performance standard for the industry. For more information about Goodyear and its products, go to www.goodyear.com.my