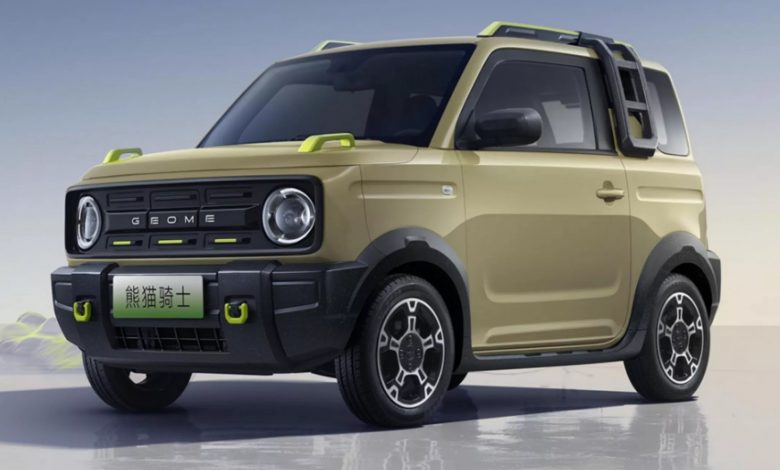 Geely's Panda Knight brings the rugged off-road aesthetic to the minicar segment. 
With the off-roading segment experiencing renewed vigour, it would seem that everyone is now trying to getting in on the rugged action. And it would also appear that even minicars are not to be missing out on the macho overlanding look too, as evidenced by Geely's latest Panda Knight. 
Based on the Chinese automaker's Panda that first appeared late last year, this new Knight variant has shed the cutesy look of the all-electric minicar on which it is based and in its stead brings with it an almost shrunken Bronco-like aesthetic. There is after all no denying that especially from the front, with its LED headlights housed within an unpainted rectangular grille and its chunky front bumper, for the Geely minicar to look impossibly like the rugged off-roader from Ford.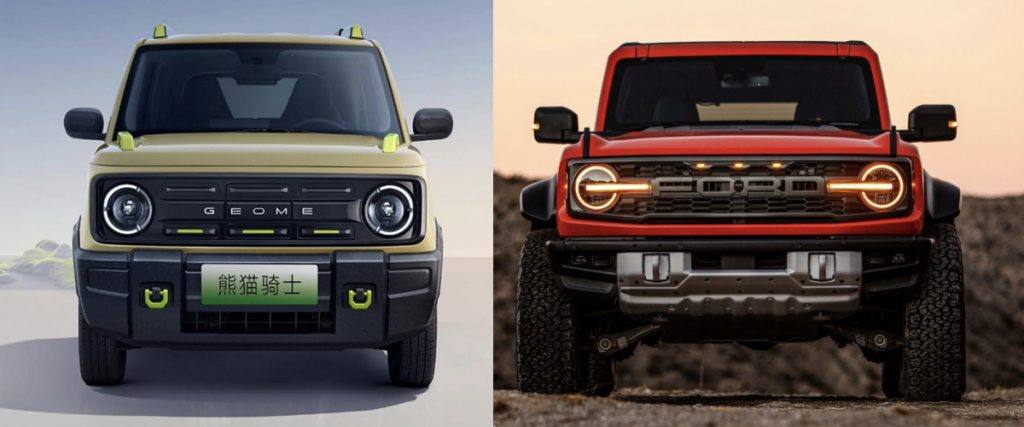 The off-roading aesthetic continues further on down the side too, with the black plastic body cladding running right down its flank to end at the chunky back bumper. There is even a Defender-esque side-mounted ladder hanging from the side and lime green recovery points, bonnet handles, roof rails to further highlight this minicar's rough and ready ambitions, though its tiny 5-spoke alloys wrapped in thin and tall tyres perhaps gives the game away that the Panda Knight doesn't actually send power to all four wheels.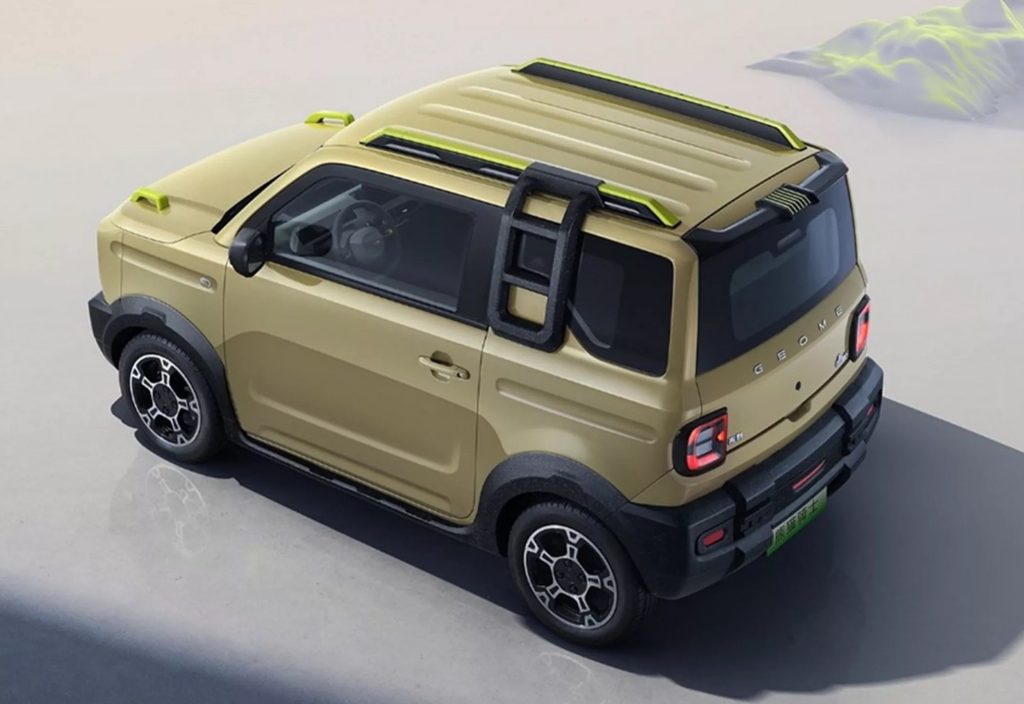 Instead, driving the Panda Knight's front wheels is an electric motor that produces 40 hp and 110 Nm of torque. Powering this electric motor meanwhile is a 17.03 kWh lithium iron phosphate drive battery, which is stated to provide for a range of 200 km on a single charge under the CLTC protocols.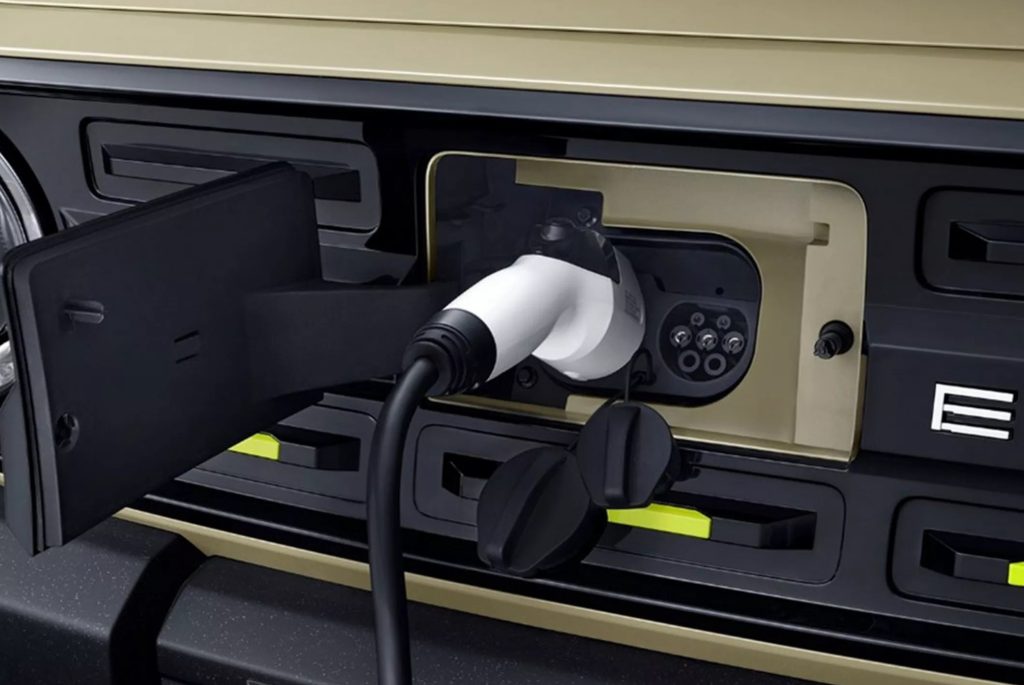 As for the cabin meanwhile, the Panda Knight shares much the same interior kit as its road-biased sibling, with an 8-inch infotainment touchscreen and 9.2-inch digital instrument cluster being the main technological features within. There is nevertheless a new nature-inspired colour scheme and variant-specific faux leather upholstery pattern that is bespoke to this off-roady minicar.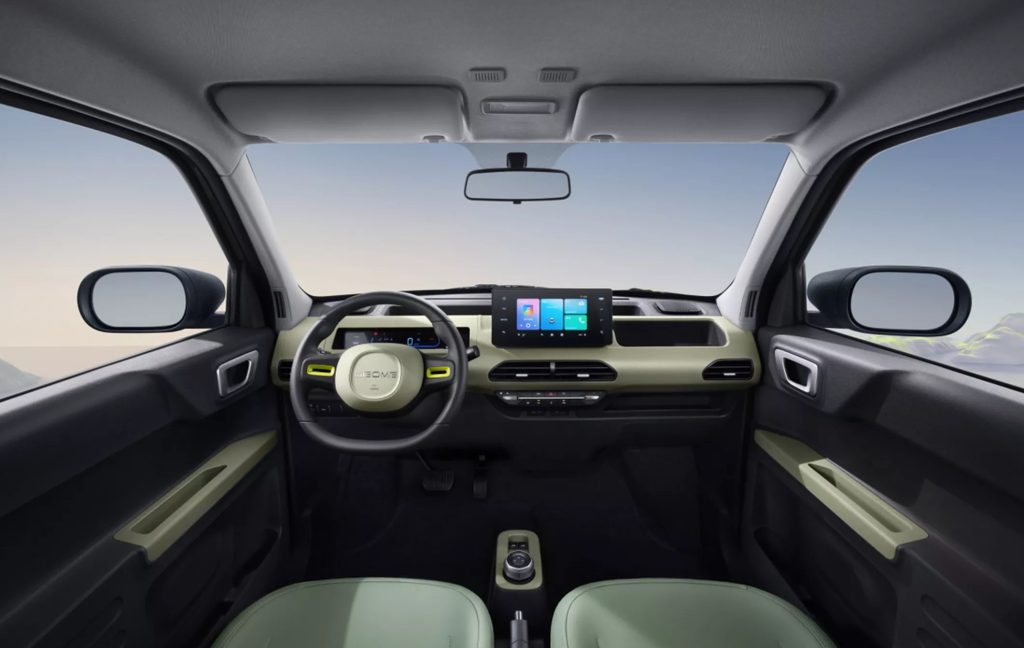 Prices for the Panda Knight has yet to be announced, but it will likely command a premium over the standard Panda's ¥39,900 (RM 26,000) – ¥56,900 (RM 37,000) price range when it goes on sale in China come September. What is perhaps more interesting though is the faintest possibility of this rugged EV minicar perhaps being a successor to the Proton Juara. Now won't that be cool?