Automotive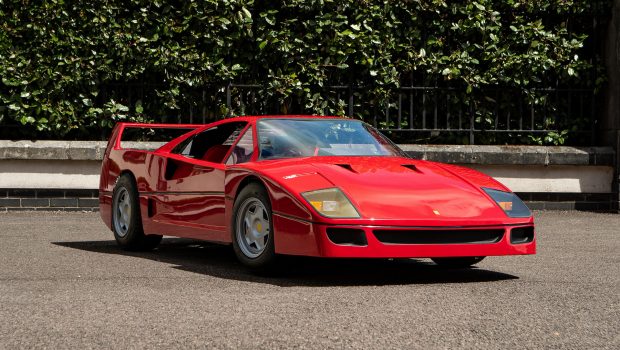 Published on August 3rd, 2022 | by Joshua Chin
0
This Ferrari F40 Is Actually A Fancy 270 cc Go Kart
Shrunken it may be, but this F40 go kart is still offered up for auction with a guide price of roughly RM 180,000. 
It would not be hyperbole to say that the Ferrari F40 is one of the most iconic prancing horses of all time. But it is unfortunately thanks to this iconic status though that actually procuring one of these 40th birthday presents from the Maranello-based supercar manufacturer to itself would currently require some rather deep pockets. 
Handily however, those with (relatively) more modest means can now happily partake in this multi-million dollar F40 ownership experience for only a fraction of the cost. Though the only catch here is that one might also need to be a fraction of the size of a normal adult to actually get in and drive it, because the Ferrari in question here is actually a 270 cc go kart underneath.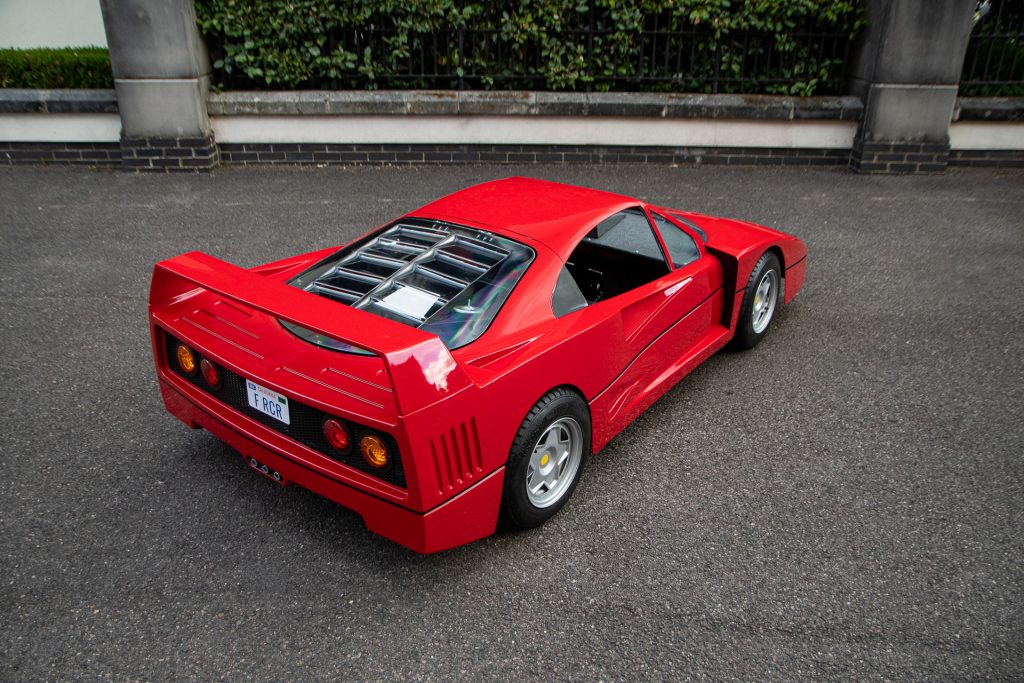 Now if the title of this story didn't completely give the game away, some might have just been fooled into thinking that the pictures here were of a genuine F40. This is as the F-Racer Junior here does certainly have the right proportions to its full-sized counterpart after all, and does (mostly) bear all the iconic styling cues of the 1-1 scale original too. 
The NACA ducts on the bonnet and scoops on its side for instance are all present and accounted for on this fun-sized Ferrari, with the F-Racer Junior also featuring the same massive rear wing and 5-spoke wheel pattern as the full-sized F40 too. And while the tri-exhaust tips out the back could do with a bit of reshaping, the fully openable hinged rear clamshell — complete with a louvred Lexan screen — does more than makes up for the few minor stylistic errors on this go kart.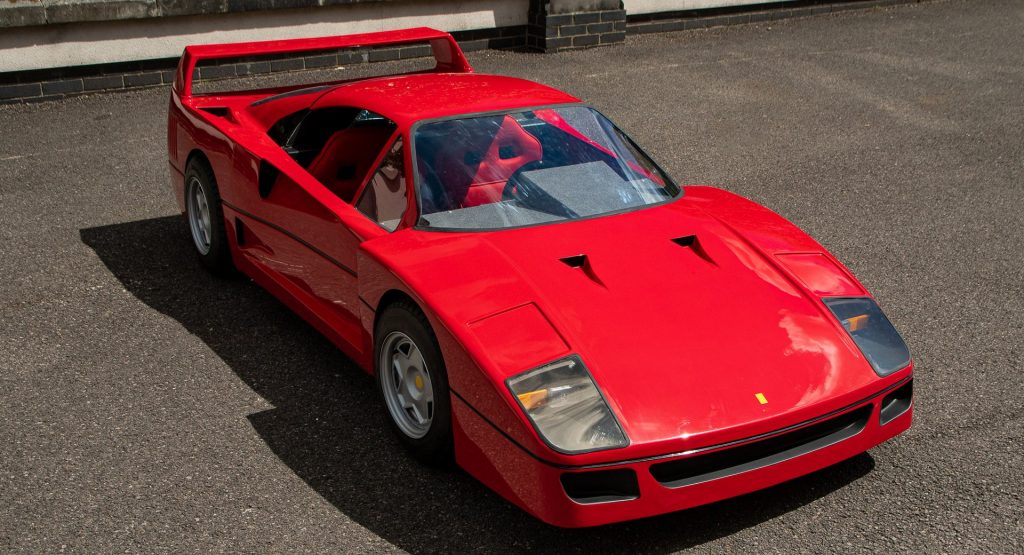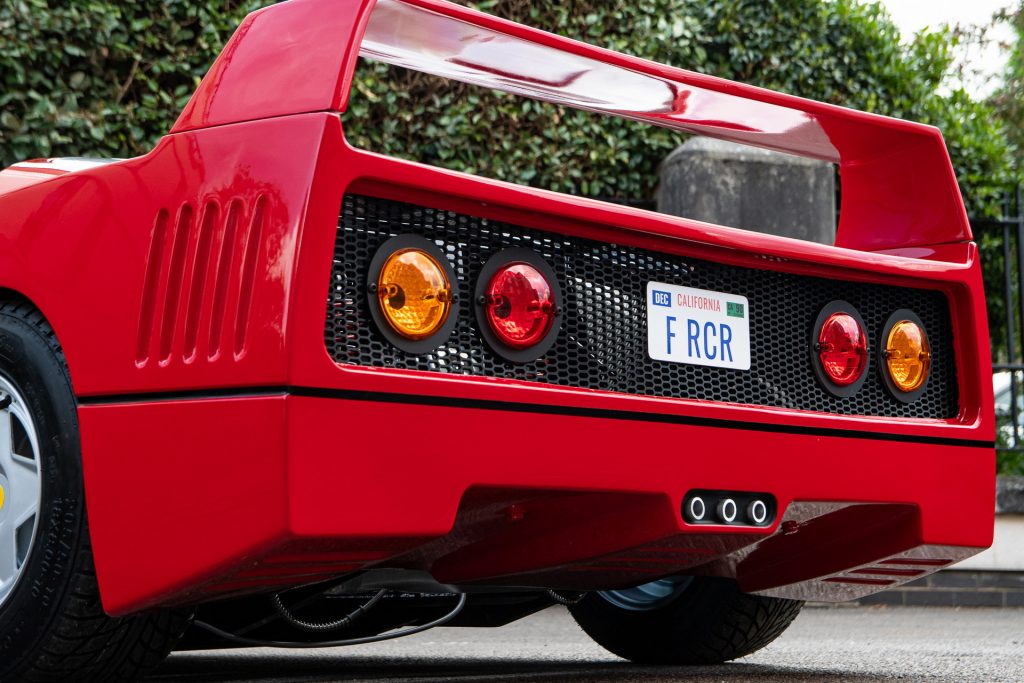 What more is that while Ferrari didn't ever offer a convertible version of the F40, the F-Racer Junior's standard removable hard top on the other hand does offer some open-top fun in the sun. Having said that however, the standard removable hard top does also serve the other less glamorous function of being the only way to seat oneself on the red bucket seats within the carpeted interior, as funnily enough, doors are exactly a thing with this miniature prancing horse.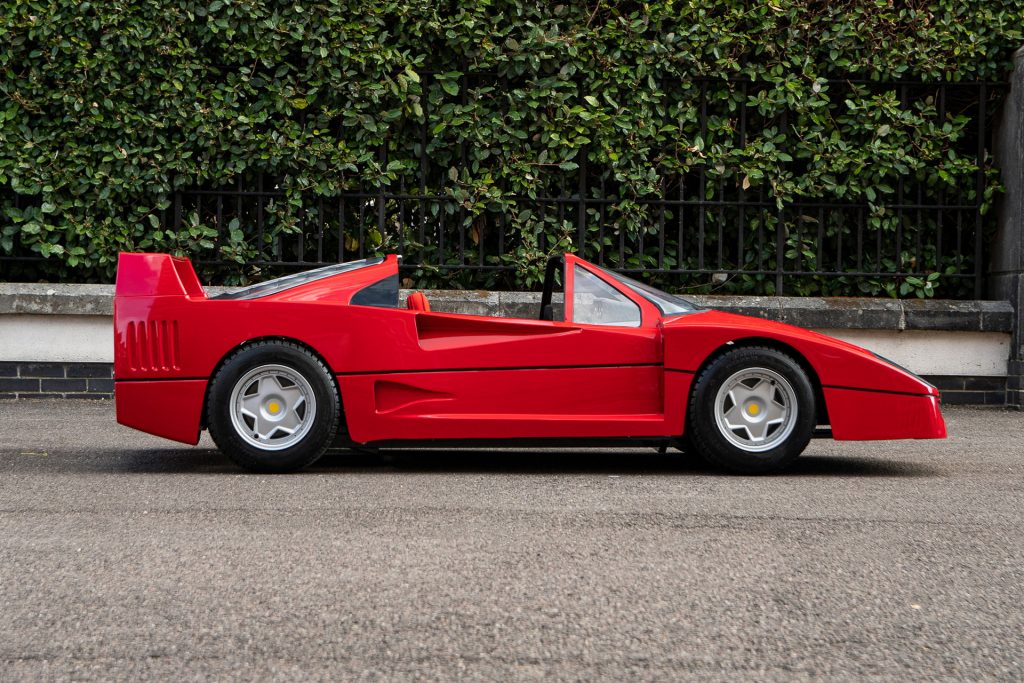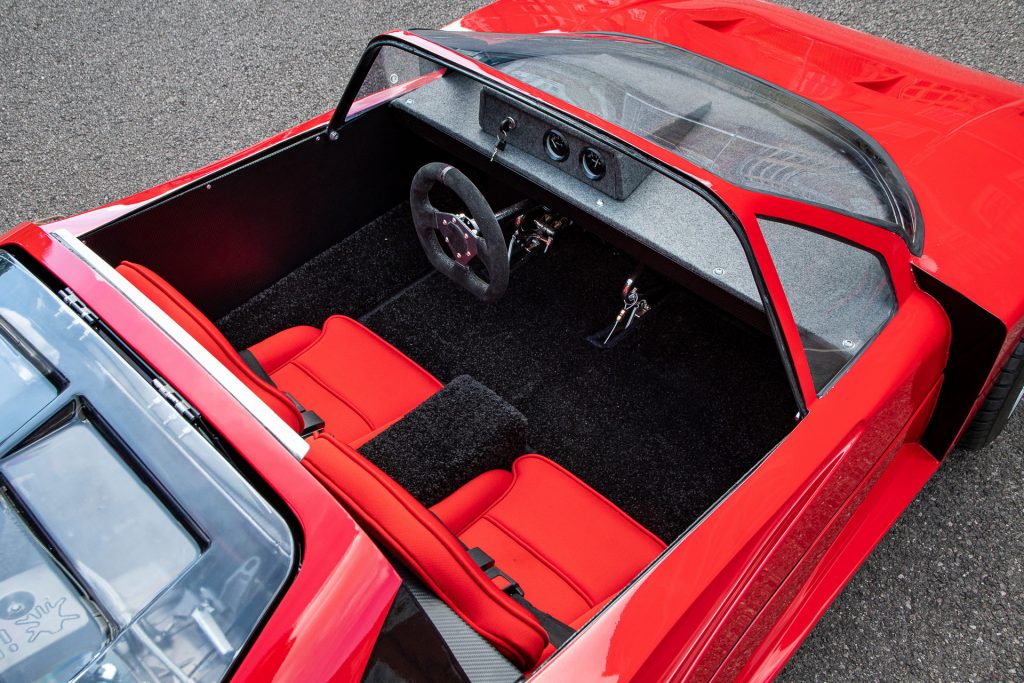 What is nevertheless a thing though with the F-Racer Junior is fully independent wishbone suspension with oil-dampened coil shock absorbers all round, not to mention hydraulic brake discs on each corner. Despite not having the legendary 201 mph (323 km/h) top speed as the real deal too, this fun-sized Ferrari does still manage eke out a reasonably quick top speed of 35 mph (56 km/h) from its mid-mounted 270 cc petrol engine.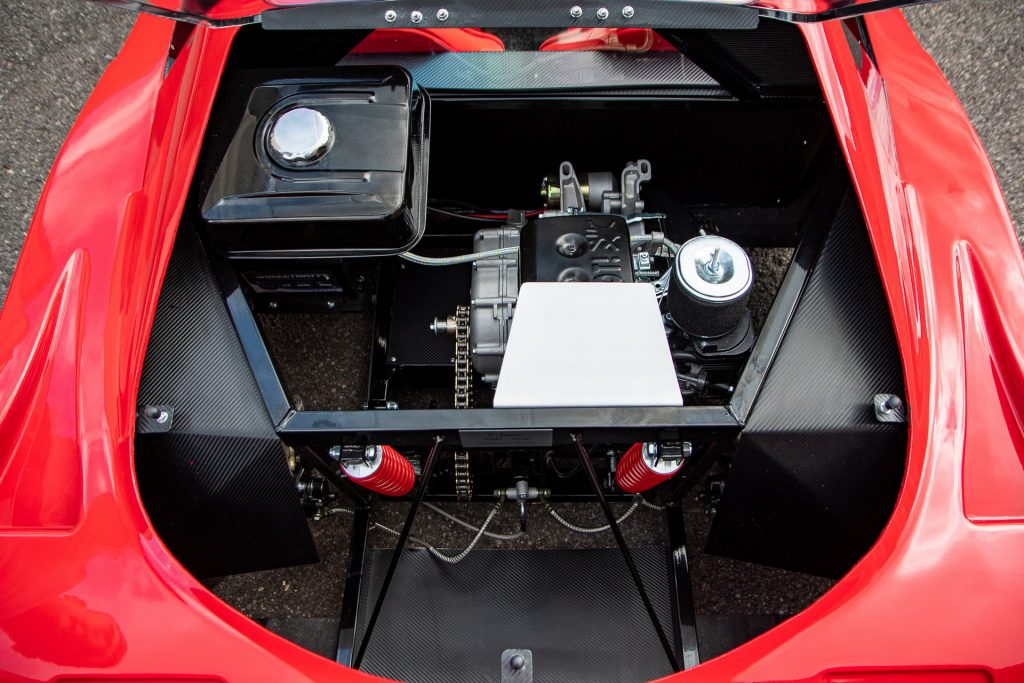 Currently up for auction at RM Sotheby's Monterey event this coming 19th of August, this little boy's toy carries a not so little guide price of between $30,000 (RM 133,000) to $40,000 (RM 178,000). Considering though that the real F40s are going for well over $1.3 million (RM 5.8 million these days, this 75% scale model costing only 2% as much might therefore be considered quite the good deal then.