Automotive
News
Ferrari 812 Competizione and Aperta Are Already Sold Out
All 1,599 units of these limited run Ferrari 812s have found new homes within the week it was announced. 
To those who were still in the market for the limited-run 812 Competizione or its Competizione Aperta sibling, there sadly isn't any point turning to Ferrari anymore as the Italian supercar maker has recently announced that both these limited run models have already been sold out.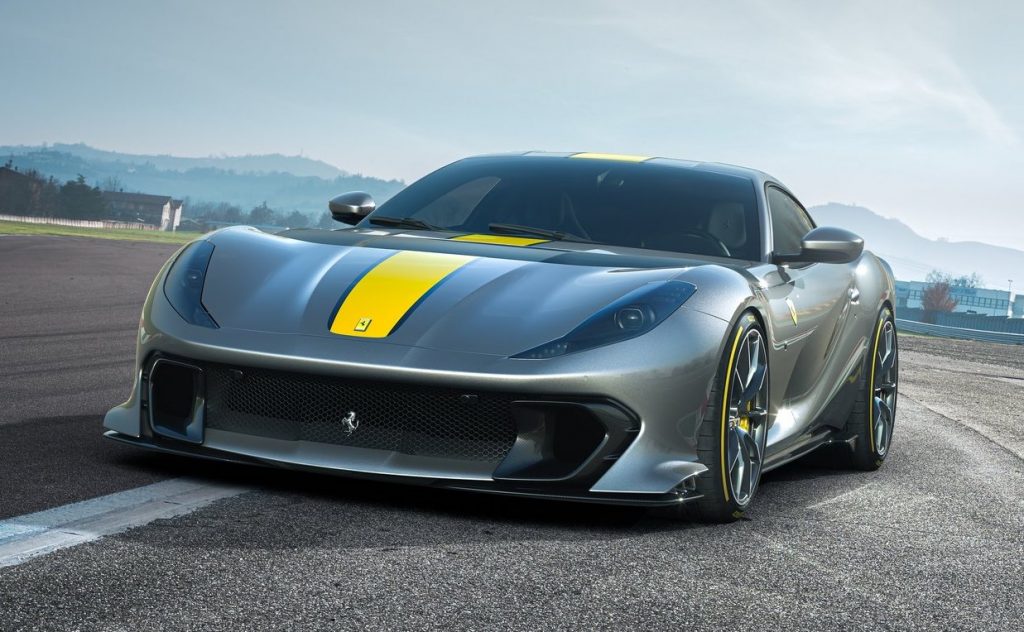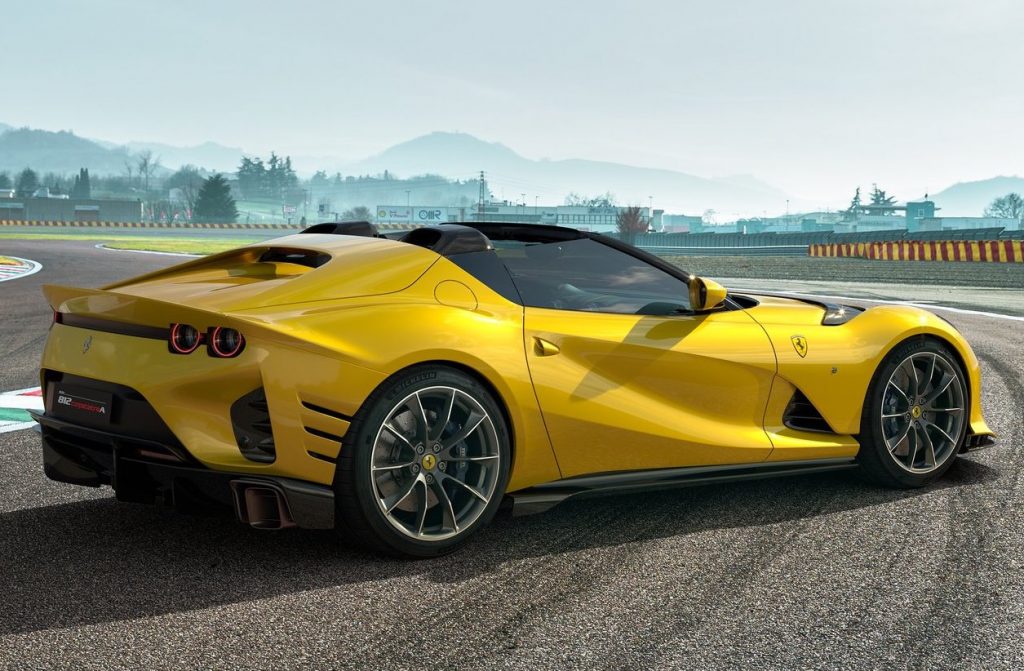 Only officially debuting in the middle of last week, all 999 examples of Competizione and 599 units of the Competizione Aperta (with its removable carbon fibre roof panel) have already long been allocated for. In fact, these new limited-run models have proved so popular that Ferrari can't satisfy all of the requests from its (presumably affluent) clients. 
"We contacted our clients before, giving them the right of first refusal, and of course the reaction has been incredible," said Ferrari's chief marketing and commercial officer Enrico Galliera regarding the strong demand for these limited run models. "Many clients are asking for the car, but unfortunately we cannot satisfy all the requests," he added.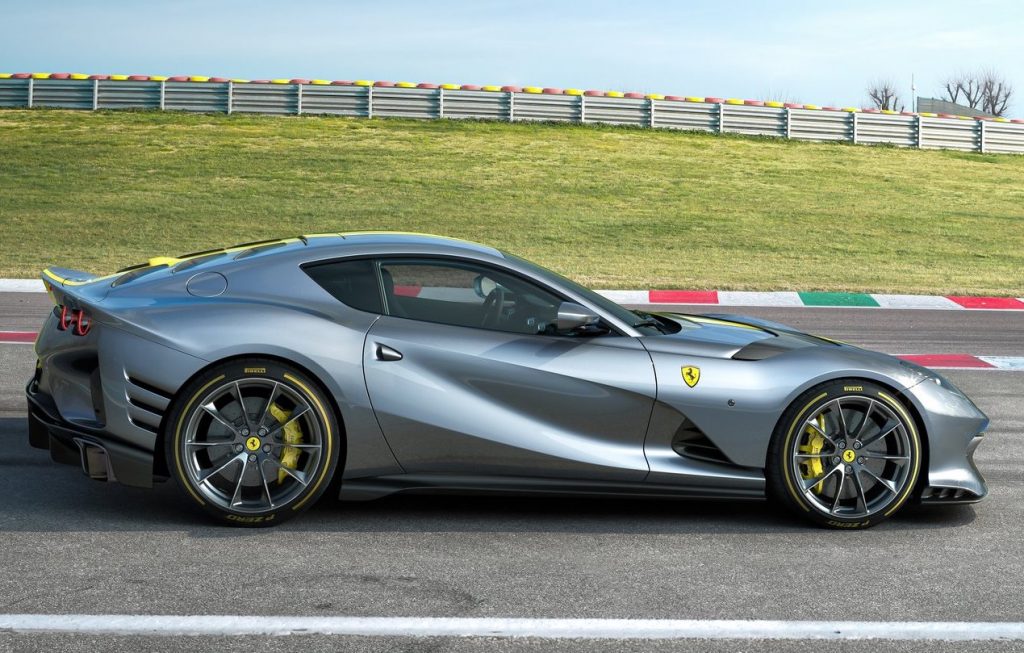 Priced at €499,000 (RM 2.5 million) in Italy, deliveries of the 812 Competizione coupes will commence the second quarter of next year. Its 812 Competizione Aperta targa-topped counterpart meanwhile costs a little bit more at €578,000 (RM 2.9 million), with buyers only beginning to receive them in Q4 of 2022. 
Now just as a recap on why both these Ferraris have proved to be so popular, much of it will be down to the heavily re-engineered naturally-aspirated V12 under its hood. The highest-revving road engine to ever come out of Maranello with a staggering red line of 9,500 rpm, this 6.5-litre engineering marvel now houses 830 Italian stallions and 692 Nm of torque.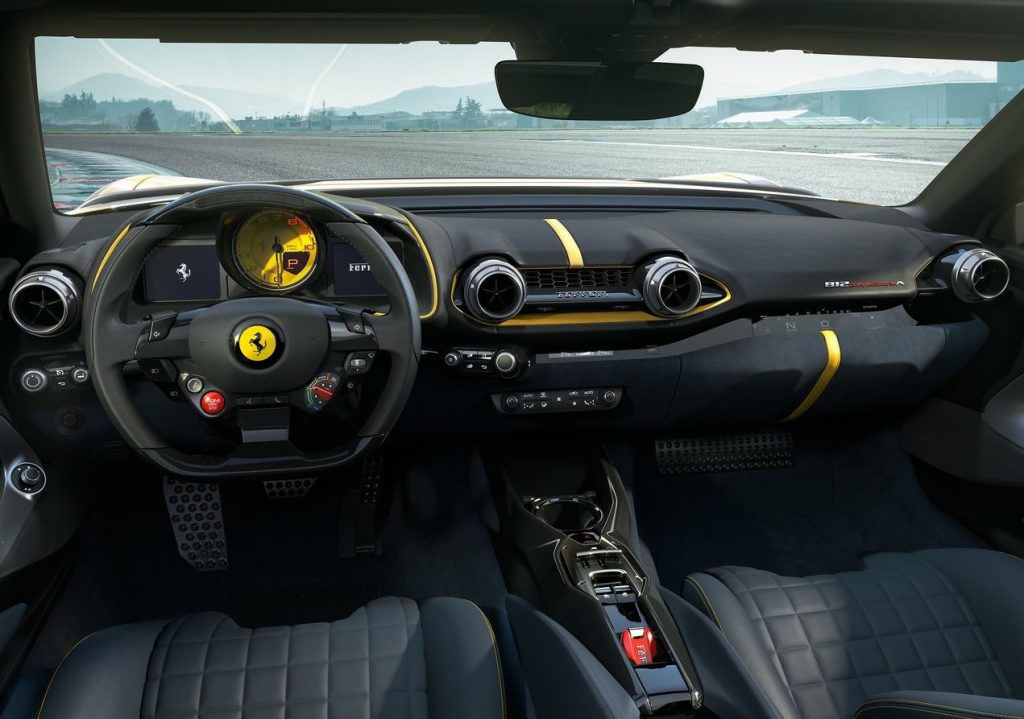 Moving further down from the engine lies a seven-speed dual-clutch transmission which sends power solely to the rear wheels. Tweaked to shift 5% faster than the one within the production 812 Superfast on which both these models are based, this equates to a blistering 2.85 second century sprint time and a top speed of 340 km/h (211 mph). 
As for the other changes made to these limited-run models, these include various aerodynamic enhancements like the addition of new larger front air intakes and a transverse groove in the bonnet that houses a distinct carbon-fibre blade. A higher sitting rear spoiler (that generates an additional 25% of downforce) is to be seen round the back too, complemented by twin vertical-set rectangular tailpipes that replaces the standard quad-round units. 
Add to that the liberal use of carbon fibre for further weight reduction, and the result is in a lap time around the legendary Fiorano test track of 1 minute 20 seconds for both these limited-run Ferraris. Or to put it in another way, some 1.5 seconds quicker on the regular 812 Superfast.