News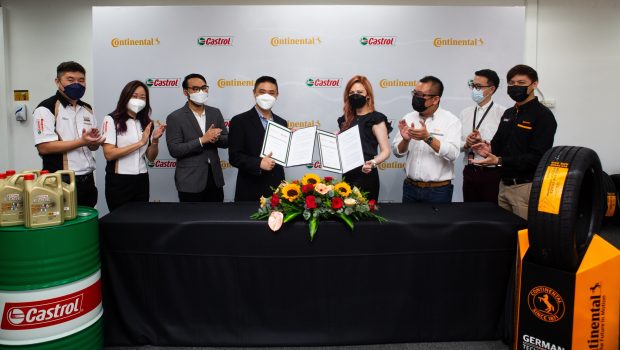 Published on May 10th, 2022 | by Aaron Fernandez
0
Continental Tyre Malaysia and Castrol Malaysia to expand nationwide with partnership
Just shy of their 150th anniversary, Continental Tyre Malaysia are now collaborating with Castrol Malaysia to expand their brands nationwide. Both companies signed a memorandum of understanding that agrees upon a joint venture within Malaysia. This agreement allows both companies to offer customers their best products more conveniently.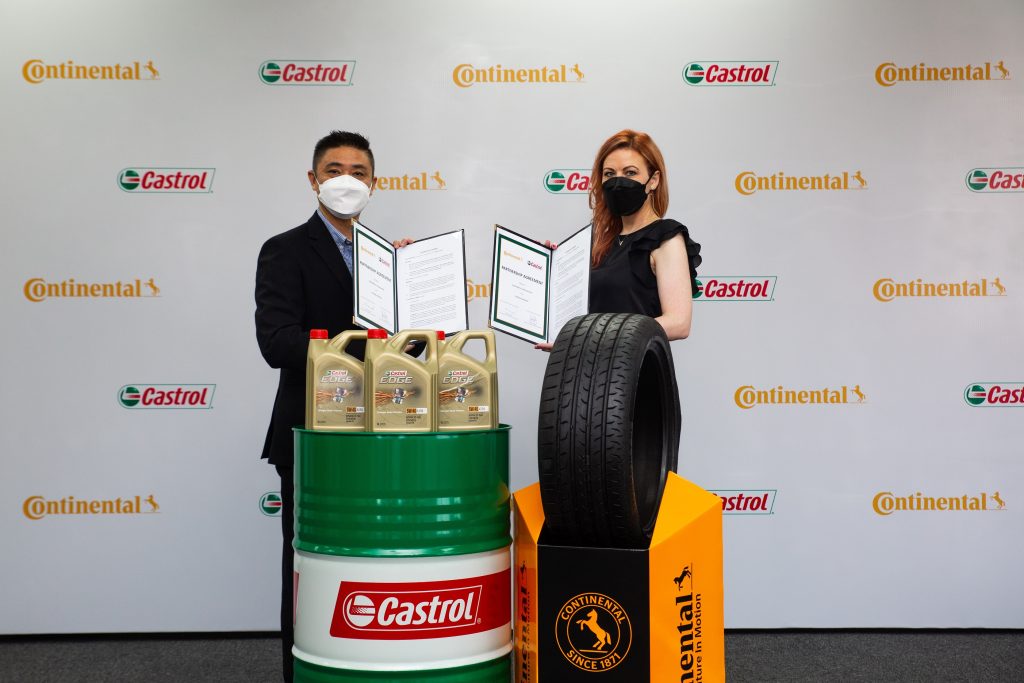 Continental Tyre Malaysia and Castrol Malaysia will be utilizing each other's expertise in their own respective areas to help boost each other's brands. This also allows them to make use of new opportunities, by offering deals, incentives, redemptions and rewards to their customers.
Ms Andrea Somorova, Managing Director of Continental Tyre Malaysia said, "There is a steady demand for both brands and our products in the market amongst the premium vehicle owners, and we saw a great opportunity for us to come together to consolidate our offerings to serve our customers better. We believe that with both brand's long-standing service and excellence in the market, we will continue to be the preferred brands in automotive maintenance."
 Gan Wee Kiong, Market Sales Director of Castrol Malaysia & Singapore added, "This partnership is a testament to both brand's commitment to safety and customer satisfaction as together we join forces to further build our brand presence in Malaysia. Through our combined expertise that supports new opportunities, we will continue to lead and innovate in securing global market leadership when it comes to service and maintenance."
 Both brands are also working towards a partnership that could see joint branded outlets nationwide with plans to grow and expand.
For more information on Continental Tyre Malaysia, check out their website at www.continental-tyres.com.my. As for Castrol Malaysia, you can check out their various products and information here.