News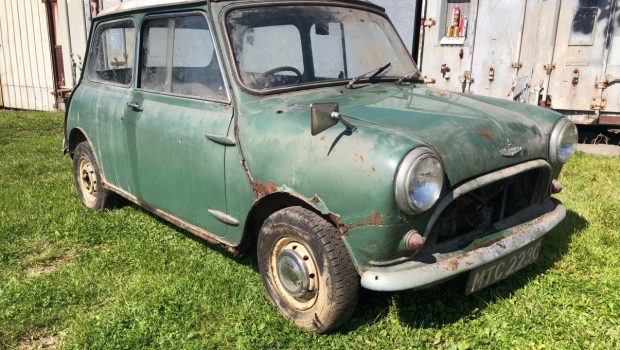 Published on October 4th, 2020 | by Joshua Chin
1
Barn Find Austin Mini Cooper S Fetches RM 155k At Auction
Despite its rough condition, it still managed to garner huge interest at the auction. 
A 1965 Austin Mini Cooper S has just sold at auction for over £28,600 (RM 155,000). Now, this wouldn't be a news story if this classic hot Mini was a pristine example, seeing as classic Minis are now worth a pretty penny. However, considering that this example was rotting in a barn for 40 odd years, that staggering sale price reflects how much people are willing to pay for classic cars nowadays.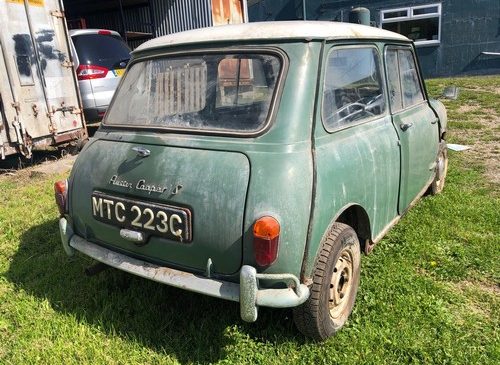 This particular Mini was picked up by a collector based in the Cheshire region of the UK when it went under the hammer at the Charterhouse classic car auction a few weeks back, on the 23rd of September. The auction house claimed that there was a huge amount of pre-sale interest in this derelict Mini, despite its deteriorated condition and the inevitable size of the project to bring it up to scratch again.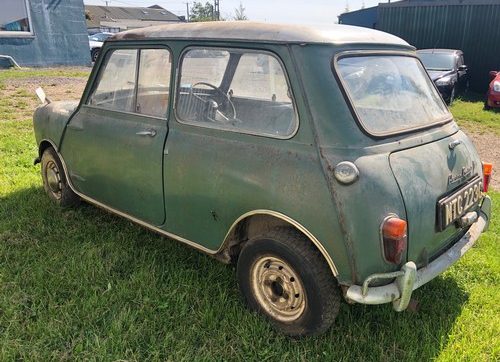 How this rather rare performance variant of a classic Mini came to be in such a state is a tale that should be familiar to many barn find classics. For the first years of its life, this Cooper S accumulated three owners in quick succession, until the third owner decided to gift this then only two year old Mini as a 21st birthday present to his son in 1967. The son, becoming the forth owner, continued to tear around the English country lanes in this almond green Mini for another couple of years until 1973, when this Mini was retired to the family garage when a new car replaced it.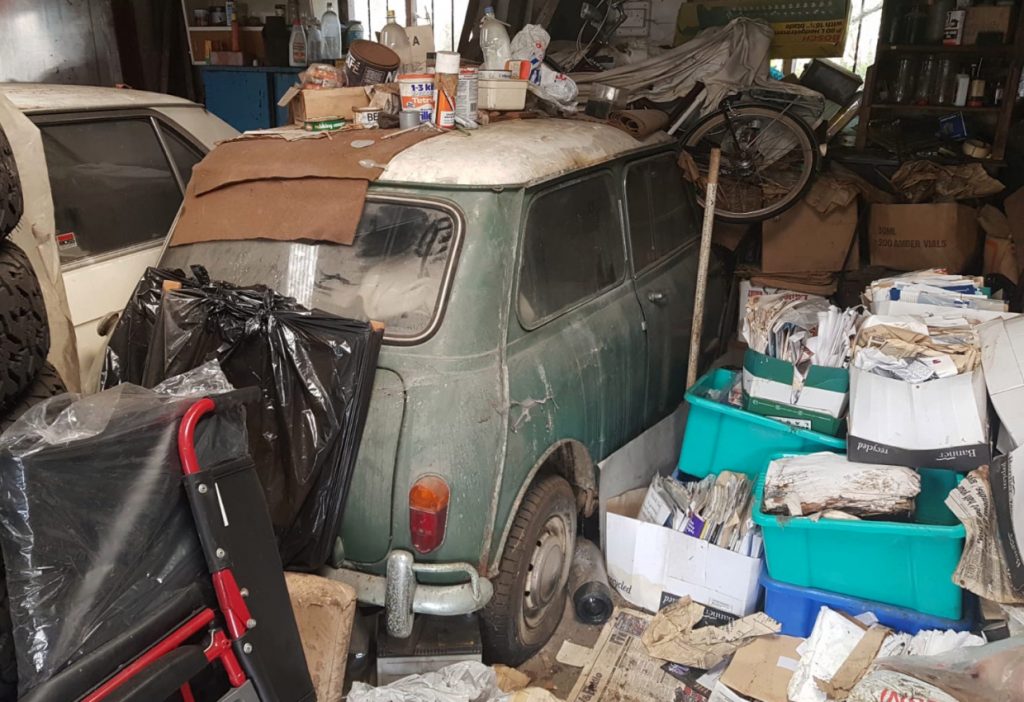 It is in the garage where the Mini laid, virtually abandoned for the next 46 years until the forth owner passed away in 2019 at the age of 73. Discovered after the owner's death, this Cooper S was recovered from its resting place and put up for auction by the owner's estate. 
Judging from the auction pictures of this barn find Mini, the years has not been kind to it, even if it was stored in what looks like a relatively dry and safe environment. Aside from the usual signs of neglect from leaving a car sitting for too long, this Austin Cooper S also displays signs of tin worm around the usual classic Mini rust spots, especially around the A frame.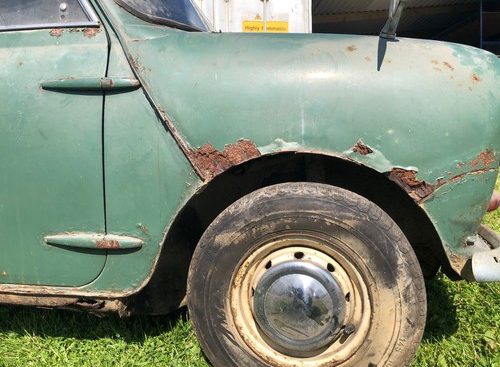 Happily though, it does look like all the original parts are there, with the original glass, emblems and lights still in one piece. The interior also looks to be barely untouched. Even the number plate looks to be original on this car. Astoundingly too, this Cooper S had managed to accrue nearly 90,000 mile in the short 8 years before being confined to the garage in Derbyshire, where it gradually became buried under a pile of rubbish over the decades.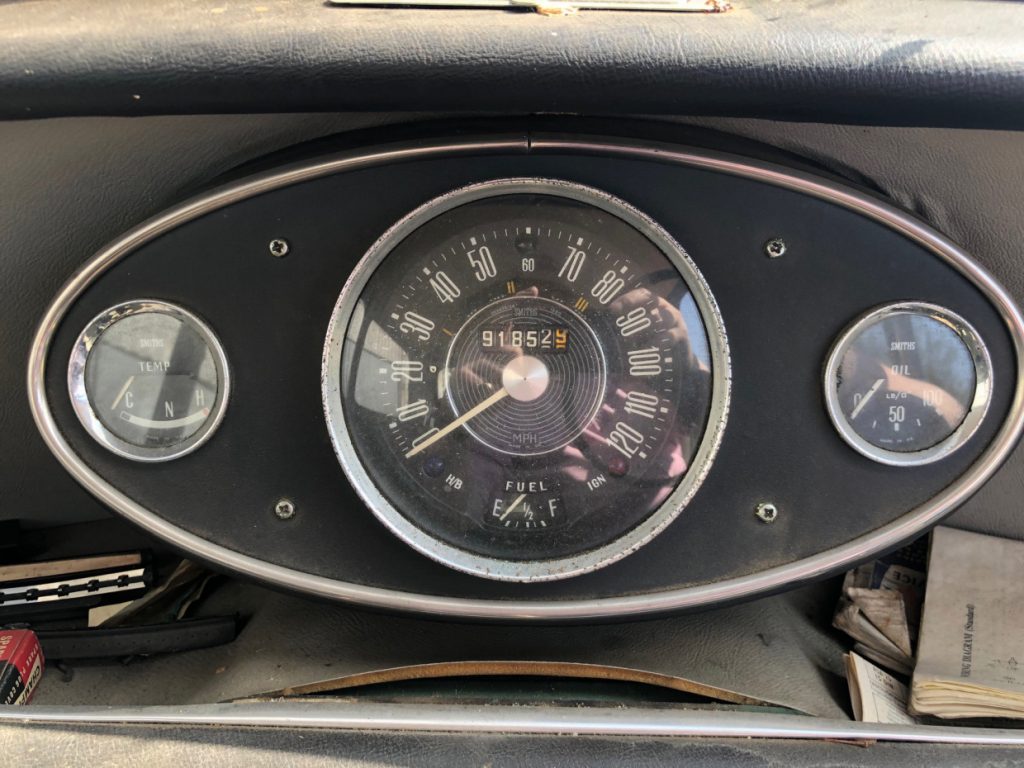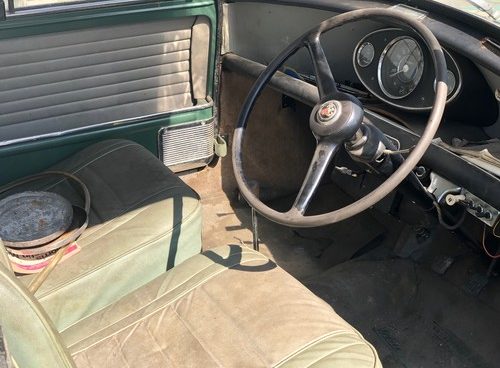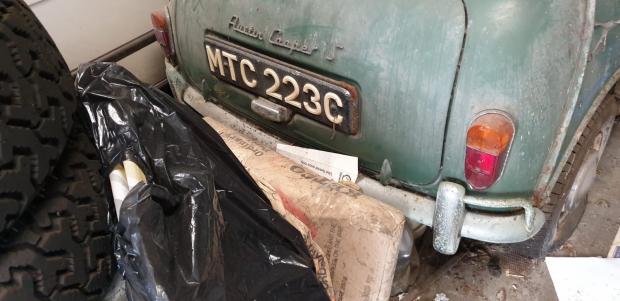 The new owner of this green-on-white Cooper S has confirmed that this Mini will be getting a full restoration, having already been sent to a Mini restoration workshop in Wales. The restoration will definitely not be cheap, but at the end of the day a mint condition classic Mini Cooper S is worth an even prettier penny than the condition it is now. Also, having one of these icons of the swinging 60s in the garage will always be a good addition to any car collection.